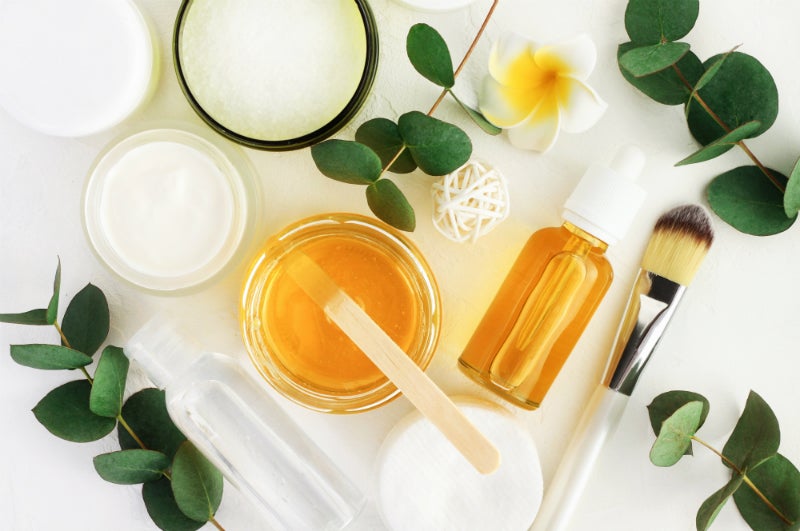 According to company accounts filed at Companies House on 6 January, Net-a-Porter Group reported a $13.4m loss in the 15-month period, ending March 31 2019.
The results follow a tumultuous time after the company's takeover by Richemont and growing competition in the luxury e-commerce space. A year earlier, the company generated a profit of $60.7m in 12 months.
According to the accounts, the company reported a sales increase by almost 11% to $907.2m in the 15-month period, ending March 2019. But the cost of sales grew by 17% to $543.7m and administrative expenses jumped by approximately 40% to $333.8m.
A lot now depends on efforts to reinvigorate the brand through sustainable product offering – an essential transformation given changing consumer taste.
Net-a-Porter seeks to win over consumers with push for sustainability
The luxury online retailer has expanded its sustainable platform, Net Sustain, by adding a new category for beauty products.
Launched in June 2019, Net Sustain highlights sustainable brands and helps shoppers to identify products that are ethically made.
Among the new 27 beauty brands are long-standing Net-a-Porter partners like Tata Harper, Aesop and Dr Barbara Sturm and new additions such as Pai Skincare , One Ocean Beauty, Circumference and Cosmydor . New brands such as Ilapothecary were also introduced to the site.
According to Net-a-Porter, the beauty brands were selected to fit into the pillars established by Net Sustain. The framework includes considered materials and ingredients, considered processes, reducing waste, locally made products, craft and community, vegan and animal welfare.
Sustainability no longer a choice but a necessity for luxury brands
Identifying brands that go the extra mile for the environment ensures that consumers have a choice when it comes to not only high-quality products but also responsible packaging.
The beauty and personal care industry generates huge quantities of plastic waste, as well as disposable packaging and product wrappers that are often fully or partially unrecyclable.
According to Net-a-Porter, as consumers grow more conscious in their shopping decisions, sustainability is no longer a choice. It is becoming a necessity, especially for luxury brands.
Providing customers with more clarity on what they are buying allows them to make conscious choices in how they shop. It also helps them to adjust their wider lifestyle, for example, choosing vegan skincare to go alongside a vegan diet.
In addition, it contributes to paving the way for more transparency in the beauty and personal care industry, with certain ingredients no longer being commonly used or production methods being investigated.