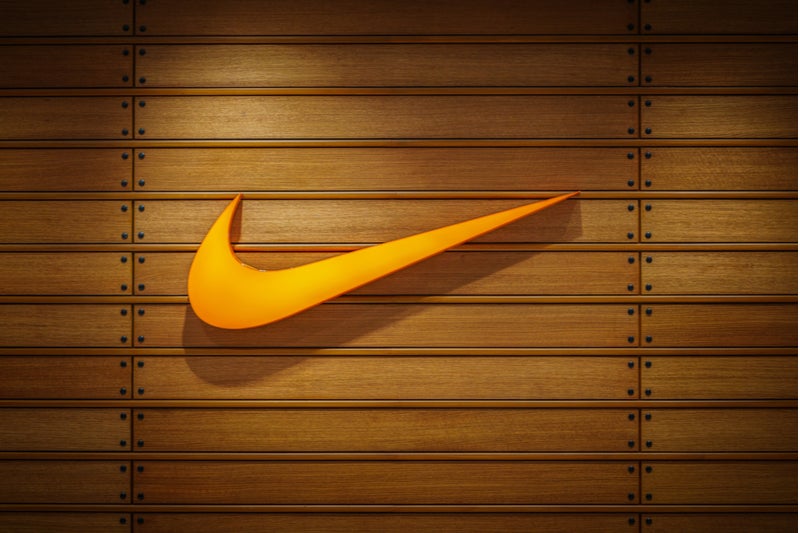 NIKE outperforms analyst expectations in Q1 results thanks to better technology and associations with high-profile sports stars.
Q1 results have moved the company share price to an all-time high, reaching US$92.25 on 25 September. Sales are up 7% for the quarter, with growth in China amongst the largest advance for the company with regional sales up 27%. 
The company has defied trade headwinds between the US and China, in which US President Donald Trump increased tariffs on $300bn of Chinese imports.
Sales in Q1 were $10.7bn, up from $9.9bn in 2018, outdoing analyst expectations for the quarter. Profit in the quarter stood at $1.4bn, up 25% from the year previous. 
Women's apparel was an especially strong performer, increasing sales by over 10%, with CEO Mark Parker pinning the increase "on the back of an incredible summer of celebrating female athletes" after the particularly successful Women's Football World Cup.  
Greater integration of technology is boosting sales and improving brand awareness
In the current bearish financial market which Nike is outperforming, the company is also trading at much more than its value, which may pose problems for the company in future. 
However, if Nike can keep up this profitability and continue to grow its balance sheet, particularly in Asia in markets where there is a huge opportunity for growth, it should not be a problem as share price will continue to rise. 
Online sales rose by an impressive 42%. In its Sneakers division, the company has benefited from investing in technology that consumers can meaningfully interact with. 
The company's SNKRS app which is essentially a one-stop-shop for sneakers is now available in 22 regions and was the driving force behind Nike's online sales bump, with SNKRS sales up 50% in the quarter. 
As well as SKRS, the company acquired Israeli startup company FeetID, and has since rolled out its AR technology into the Nike iOS app that allows consumers to measure their feet from home.
If consumers can accurately get their size measurements from home, it makes buying products online a lot easier, thus giving the company further avenues for revenue. 
The company is ensuring it is keeping on top of current trends and is moulding their products to attract more consumers. With the consumer 'athleisure' trend, there has been an increased demand for athletic gear which is generally expensive and designed for athletes to wear, which consumers are wearing as casual leisurewear. 
Blurring politics and sport helped sales but was not without difficulty
Through the first quarter figures have shown investors their worth by battling not just trade tensions, but outside controversy. 
In July, Nike withdrew from sale a pair of sneakers amid issues surrounding its design. The sneaker in question featured a 13-star colonial-era US flag which is symbolic of the American Revolution. 
The company was called out by former NFL star-turned-activist and Nike endorser, Colin Kaepernick, a football player who gained notoriety after refusing to stand for the national anthem.