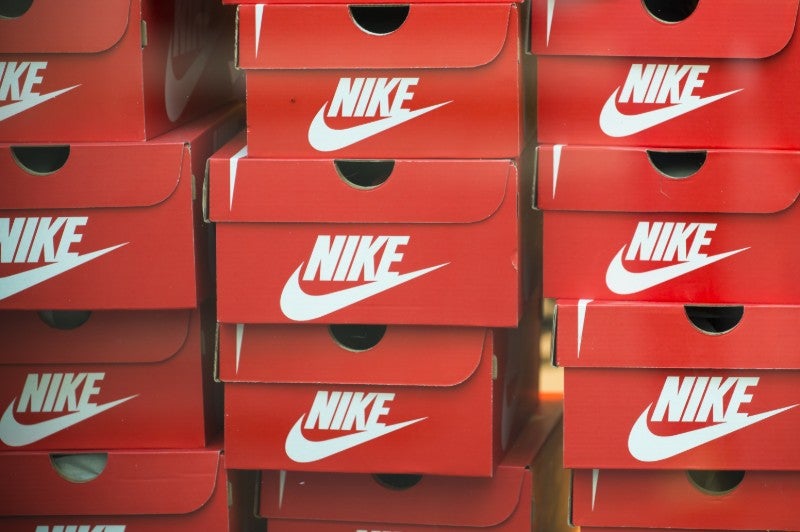 Nike's revenues took a serious hit in Q4 FY2020, with a drop of 38% over Q4 FY2019 after global store closures affected the company.
Revenue came in at $6.6bn, compared to almost $10.2bn in the same period FY2019. The company also made a net loss of $790m, a stark contrast to the $989m profit it made in the same quarter last year.
90% of Nike-owned stores were closed for eight weeks in North America, EMEA and APLA as Covid-19 took its hold on the world's retail market, highlighting the brand's need for bricks and mortar stores.
Closures throughout supply chains were also affected, with product shipments to wholesale customers dropping 50% in the quarter.
As a result of the financial losses, the company saw its share price drop over 7% after earnings were released on 25 June and it now sits at around $94 per share upon market open 29 June.
Nike's digital engagement and sales saw huge growth
There were, however, positives that the company has taken from the quarter. Digital demand and engagement were both up, with workouts on the Nike Training Club app more than tripling as a result of gym closures and more consumers having to workout at home.
The company's digital sales increased by 75% in the fourth quarter and accounted for around 30% of overall total quarter revenue, a knock-on effect of consumers resorting to ecommerce as stores are shut. China's digital sales were up 53% and accounted for over 10% of total digital demand in the quarter.
The company in its earnings report said costs were reduced using basic cost management principles, including reduced spend on advertising and marketing costs with cancellation of live sports events and physical store closures. Demand creation expense was down 4% to the year prior as a result to $3.6bn.
Investments in technology is paying off
Nike in recent years has invested in its technology, particularly smartphone apps to increase consumer engagement, which then translate to sales. The Nike Commerce App saw triple-digit growth in downloads and active users, with its SNKRS app for the first time reaching $1bn in global demand.
In addition to the company's investments in technology, relationships with other companies and brands have remained of paramount importance through FY2020. ESPN's The Last Dance documentary that aired on Netflix around the world has increased consumer engagement in the Jordan brand, with Chinese sales growing more than 50% in FY2020, earning almost $1bn of revenue for the year itself.