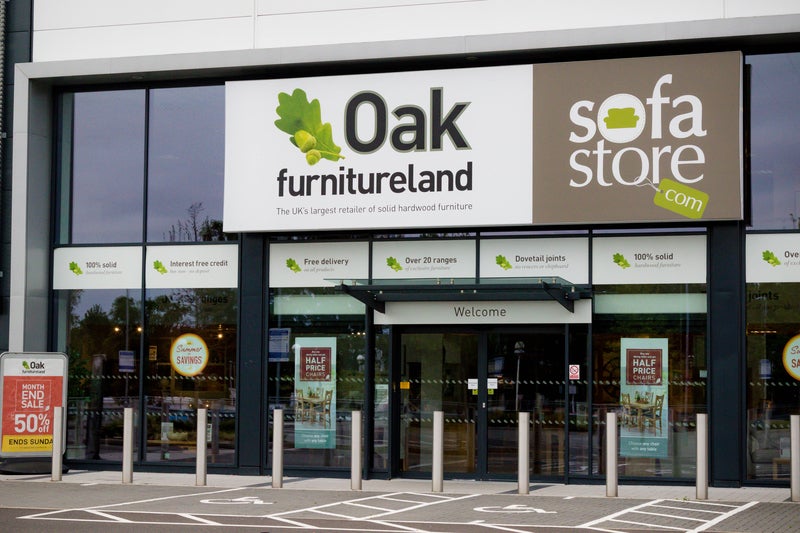 Oak Furniture Land was the latest high-profile retailer to fall into pre-pack administration amid the COVID-19 outbreak as its lack of liquidity left it exposed during the lockdown. Now, under new ownership, the furniture retailer's prospects are positive, but its relatively high price points and narrow uniform aesthetic leave it vulnerable.
While Oak Furniture Land had not filed accounts since its FY 2017, they give some clue as to the issues it must have faced during the crisis. It was never the most liquid of companies – it had short term liabilities of over £100m as of the end of September 2017 and only £7.8m of cash. This is not so much of a problem when you are able to generate cash (and its operations generated £14m in cash that year), but such a financial structure is very unforgiving when that ability to generate cash is restricted, as it has been during COVID-19.
But, Oak Furniture Land can recover from its fall into administration as both ScS and Dreams have done. Quarterly consumer survey data over the past three years found that, on average, more furniture shoppers considered Oak Furniture Land when looking to buy in 2019 than previously. Consumer perceptions have also improved; the retailer moved up 11 places to be ranked eighth among Home retailers in 2019 in an annual Home shopper survey, scoring highly in product quality, store environment and customer service. The retailer's robust online offer (a pureplay from the outset) also provides it with a significant edge, and aligns with furniture shoppers' preference to initially research online, visit the store and then buy online.
However, Oak Furniture Land's new owners can improve the business. Results from GlobalData's annual Home survey showed that it ranked poorly for competitive prices, which will be a significant consideration for shoppers now, with many emerging from furlough or concerned about their job security. And, its heavy focus on oak furniture leaves it vulnerable to changing consumer tastes. Oak Furniture Land should consider launching an entry level range, similar to John Lewis's House offer, using different materials to widen its customer base and enable customers to trade down with them.