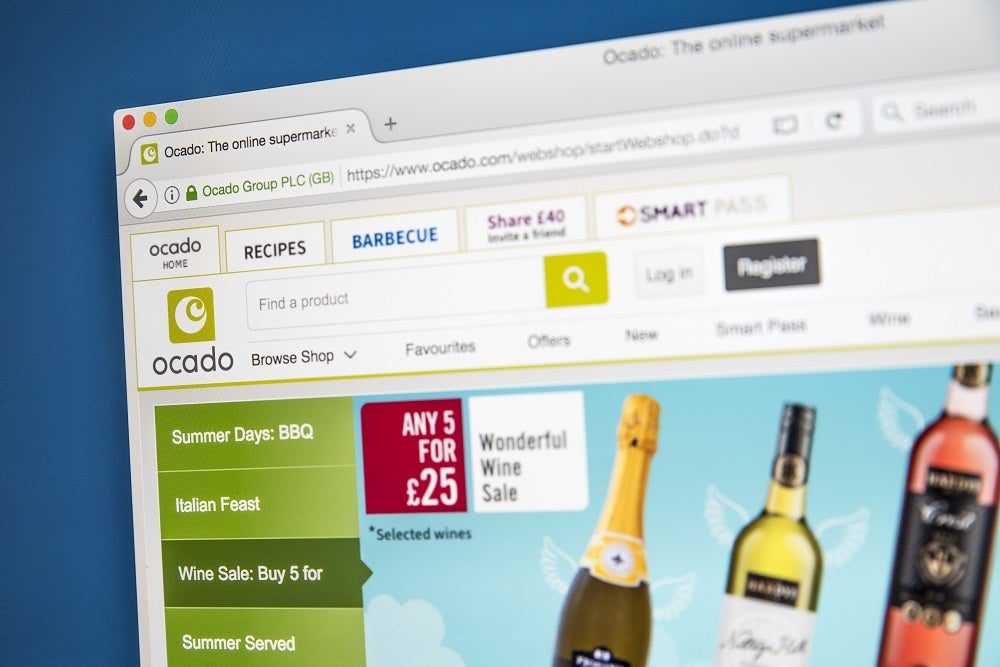 Despite the fact that the UK has started easing its lockdown measures, consumers are expected to continue using online delivery services and avoid making too many shopping trips.
In fact, according to GlobalData's COVID-19 tracker consumer survey – Week 10, published on June 3rd, 31% of UK consumers are going less frequently* to large grocery outlets, and 40% have stopped going there altogether due to the outbreak, equating to a higher combined rate than the global average (11 countries surveyed). This provides a great opportunity for online retailers and its partners to thrive during these uncertain times.
Consumers have been compelled to heavily rely on online shopping during the COVID-19 pandemic, as many have avoided going to brick-and-mortar shops for fear of catching the virus. This meant an increase in profit for supermarkets offering online deliveries or for companies exclusively offering online shopping services. One example is the British online supermarket Ocado, which announced that it plans to raise £675 million in an equity share placing and that it is borrowing £350 million through issuing of unsecured convertible bonds.
Ocado has seen an increase in orders placed during the UK lockdown, as consumers were required to stay indoors and only make a few trips to buy essentials. According to Ocado's founder and chief executive Tim Steiner, 'online grocery is experiencing an inflection point' and that 'the significant acceleration in online grocery provides us [Ocado] with greater opportunities than ever before'. In addition, as per the aforementioned survey, almost 30% of global and 27% of UK consumers say that they are spending more time** shopping for groceries online. This puts a strain on companies offering online deliveries.
Ocado plans to use the funds raised to expand the capacity for its existing partners (including Ocado Retail, the joint venture with Marks & Spencer) so that it can manage the boost in demand. The money raised will also be used to increase automation for new global partners.
*GlobalData's Coronavirus (COVID-19) Tracker Consumer Survey – Global – Week 10 – Going there significantly less frequently/going there slightly less frequently than before
**GlobalData's Coronavirus (COVID-19) Tracker Consumer Survey – Global – Week 10 – spending significantly more time on this than before/spending slightly more time on this than before/typically spending all day, every day on this