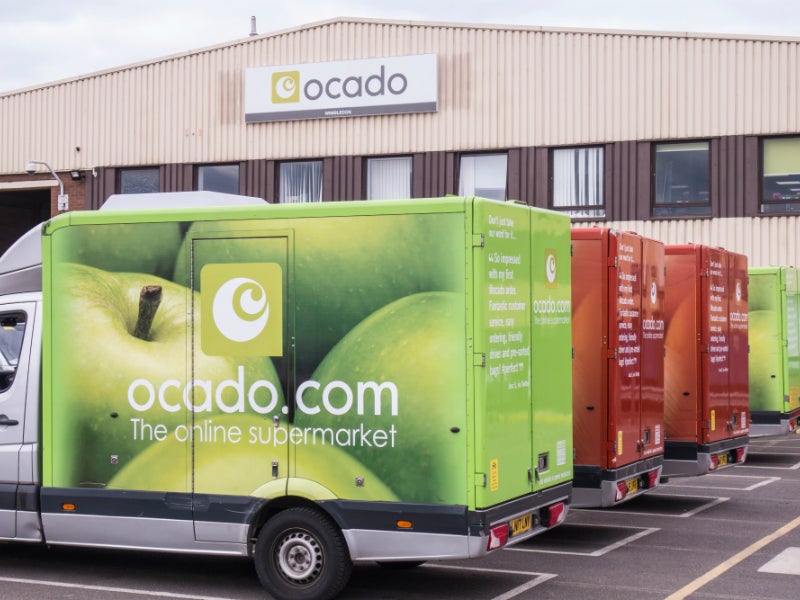 Online supermarket Ocado sees demand surge, following coronavirus outbreak, bolstering the success of its recent business transformation
On 6 May, it was announced that Ocado's sales jumped 40% in the second quarter of the year compared to growth of 10.3% in its first quarter to 1 March.
Recent months have seen the business adapt its platform and ramp up capacity rapidly to meet unprecedented demand. Ocado reported an increased capacity at the warehouse in London to 110,000 orders a week from 80,000. Similarly, rival Amazon also saw its online grocery order capacity increase by more than 60%.
More consumers are now carrying out their shopping online to avoid exposure to the virus. Lockdown measures have also seen a number of restaurants forced to close, aiding further growth in online food services.
Ocado expects the long-term shift towards online grocery shopping to accelerate, following the aftermath of the Covid-19 crisis, which will continue to see its sales increase. The company has reported its fast-growing sales both to its grocery customers and to the third-party retailers who license its software and fulfilment solutions to build their own e-commerce businesses.
Ocado focuses on expansion strategies to drive growth
Ocado sold half of its UK retail business to Marks & Spencer in 2019. The deal means M&S will be able to offer an online grocery delivery service, while Ocado shoppers will be able to choose from over 6,500 M&S products while shopping on Ocado.com alongside the retailer's own brands and own-label products.
The online retailer has transformed itself over the last few years from a domestic grocery delivery company to a provider of state-of-the-art online retail technology.
Ocado's chief executive Tim Steiner has secured the firm's future on selling its software and robots to other supermarket chains across the world, forming partnerships with Kroger in the United States and Casino in France.
Expansion in Asia will help offset repercussions of Brexit
More recently, in its first Asian partnership, Ocado will develop AEON's online grocery business. This agreement will see both companies create a national fulfilment network to serve the Japanese market. The partnership will help the business compete with the likes of Amazon, which bought upmarket grocer Whole Foods in 2017 for $13.7bn.
The expansion in new markets will allow Ocado to increase its footprint and reduce the reliance on the domestic market for growth. In recent years, the uncertainty surrounding Brexit poses a greater risk to companies such as Ocado.
There are a number of things that may affect the UK food prices as a direct result of Brexit such as taxes on imported goods. Previously, as a member of the European Union, the UK did not pay tariffs on goods coming from other European counties. Leaving the EU could mean that the UK will have to pay a tariff, which, in turn, would lead to a rise in prices.