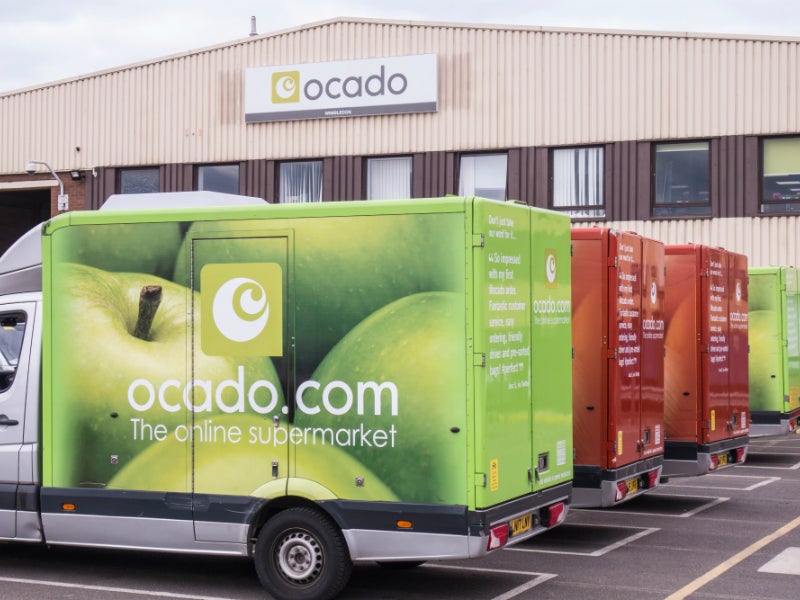 News that Ocado has seen 13-week retail revenue of £599m (to 28th February 2021), representing growth of 40%, as part of its trading figures between Q4 2020 and Q1 2021, highlights the ongoing consumer shift towards online platforms and the substantial opportunities for FMCG manufacturers and grocery retailers with an established digital footprint. This exceptional growth in sales was partly due to the seasonal boost from Christmas and news of another period of lockdown in the UK. However, it looks like online grocery shopping is here for the long-haul.
GlobalData's 2021 Q1 consumer survey reveals that over a third (35%) of consumers in the UK have started buying grocery products online or are doing so more frequently in the last three months. Noticeably, this response spikes among consumers aged 25-34 and 35-44, which reported 41% and 45%, respectively. This is important, as this consumer base will likely continue driving grocery e-commerce trends, supported by sizeable disposable incomes, digital adoption and often busy lifestyles that demand convenient solutions tailored to their needs. Combine this with premium positioning, and such services could emerge as a mainstream and lucrative channel for food & beverage manufacturers.
The joint venture between Ocado and MARKS AND SPENCER places the company in the premium segment, helping the retailer to capture growing consumer willingness to spend more on food and beverage products. e-commerce supports a premium position by easing touchpoints for consumers, removing the need to visit a specialist retailer, and offering comparison capabilities in terms of price or product specifications, helping to better inform consumers decisions. This highlights the importance of partnerships with e-retailers for brands and manufacturers within the premium segment, particularly during COVID-19, when consumers' ability to visit physical retail touchpoints is severely limited.
Beyond ease of access and distribution benefits, partnerships with e-retailers can also support premium operators through large scale marketing campaigns, promotional offers, loyalty schemes and next day delivery options. Ocado's performance underpins the sector shift towards digitalization and the importance of a digital footprint for premium positioned brands and manufacturers, whether through a 'do it alone' approach, such as direct-to-consumer (D2C), such as PepsiCo's pantryshop.com, or via partnerships with established retailers.
Although brands without an online presence are unlikely to immediately fall to the wayside, those with an established footprint will excel in the medium term as consumers continue to adopt the e-commerce platform, as the go to channel for grocery products.