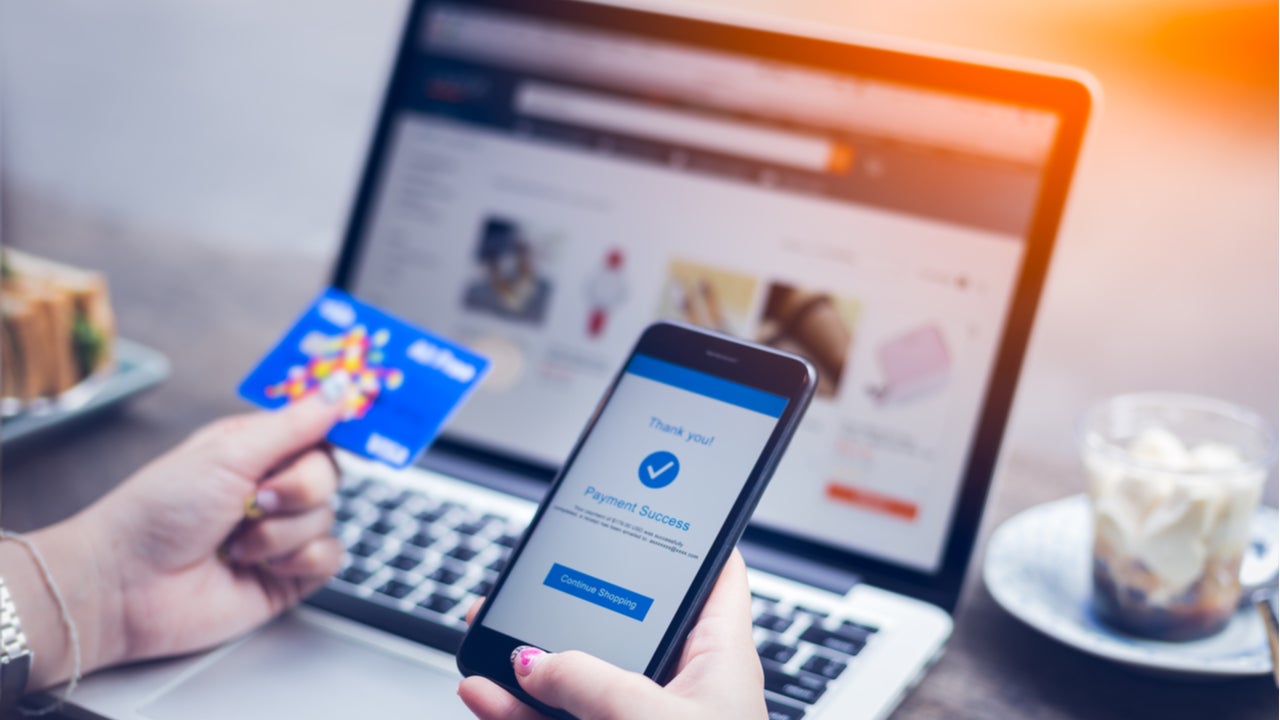 The online payment industry is undergoing constant growth and evolution. Players dominating the industry are long-established companies that are expanding through mergers and acquisitions to gain access to new technologies and compete with emerging fintech companies disrupting the industry.
Listed below are the key industry trends impacting the online payments theme, as identified by GlobalData.
Cashierless stores
Aimed at providing convenience to customers, cashierless and checkout-free stores have been developed and deployed by retailers such as Amazon, Sam's Club, 7-Eleven, and Giant Eagle over the past few years. Though the model gained customer appreciation as it has revolutionised the way people shop at bricks-and-mortar stores by leveraging the latest technologies, many retailers are reluctant to embrace the concept due to high initial costs and concerns about return on investments.
However, the Covid-19 pandemic has provided a much-needed boost to the concept and many retailers are now embracing it and other related technologies to reduce physical contact in stores amid hygiene concerns. In June 2021, Walmart started testing a fully cashierless store in Canada. Cashierless stores are yet to be incorporated by apparel specialists.
Contactless payments
Covid-19 caused a fundamental shift in the way customers make retail payments. Both online and instore retailers now strive to offer alternatives to cash transactions and are shifting towards contactless payment methods such as mobile wallets and mobile payments to reduce physical interactions amid hygiene concerns. Therefore, digital wallets and mobile payments are becoming the norm across all major retail formats.
In June 2020, Amazon launched the 'Amazon Pay Smart Stores' initiative in India. The programme enables local retailers to create a digital storefront and offer contactless payment options to customers amid the Covid-19 pandemic. Also in October 2020, the retailer launched its innovative payment technology, Amazon One, for its Amazon Go stores. This technology lets shoppers pay for groceries by scanning their palms.
Customer loyalty
Increasing customer loyalty has become an integral part of retailers' strategies. Most payment applications offered by retailers have an element of rewards or loyalty points embedded into them. In July 2020, Carrefour partnered with Apple to integrate its loyalty card into the Apple Wallet, enabling customers to make contactless payments with their iPhone or Apple Watch and at the same time enjoy the benefits of Carrefour's loyalty programme. The partnership enables customers to avoid the need to scan a barcode, open an app, or remember a password to use the loyalty card and instead uses face ID, touch ID, or the phone password to collect or redeem reward points and make payments.
The pandemic has increased the popularity of mobile wallets amid the growing demand for contactless payment methods. Hence, promotions via mobile wallets are needed to gain visibility among shoppers. In June 2020, David's Bridal, a US-based retailer specialising in wedding dresses, prom gowns, and other formalwear partnered with Popwallet, a mobile wallet marketing platform, to better promote its brand among shoppers. Popwallet offers dynamic coupons, offers, and rebates to its shoppers to provide a connected and tailored shopping experience.
Secure payments
Amid the Covid-19 pandemic, the deployment of safe and secure payment options has become a major challenge for retailers across the globe. Instances of fraud, data leaks, and the hacking of personal data have led to mistrust among customers over the years. This is most evident in developing countries where the infrastructure is nascent and still evolving. Therefore, retailers are partnering with established mobile wallet companies to offer enhanced security for online transactions.
On July 14, 2020, Lotte Duty Free extended its partnership with UnionPay, China's leading payment company, to enable Chinese shoppers to pay online using the bank card's in-app service. Retailers and payment service providers are also providing other secure payment options by using technologies such as biometrics, face and retina scans in place of traditional passwords for online transactions to reduce fraud and boost shopper confidence in online payment methods.
Social commerce
Social media is no longer just a tool for marketing, communicating, and influencing consumer purchases. It is now a direct buying channel due to the introduction of various shopping features across platforms such as Facebook, Instagram, and WeChat. Retailers will benefit from the ability of social media to encourage impulse purchases. Rather than cannibalising existing sales—which would have already occurred through online stores—social commerce offers retailers additional sales by attracting new shoppers.
By curating tailored digital strategies that attract shoppers onto the platforms while simultaneously appeasing any concerns about the credibility of social commerce, retailers are well positioned to benefit without overspending on new customer acquisition, especially among high-spending millennials.
On May 21, 2020, American retailer Target made its merchandise available through Instagram Checkout. This allows customers browsing the @Target and @TargetStyle accounts on Instagram to buy products directly from the platform without leaving the app. Consumers can buy products featured on the retailer's Instagram posts by simply tapping on the desired product, choosing size and colour, and proceeding to checkout.
This is an edited extract from the Online Payments in Apparel – Thematic Research report produced by GlobalData Thematic Research.