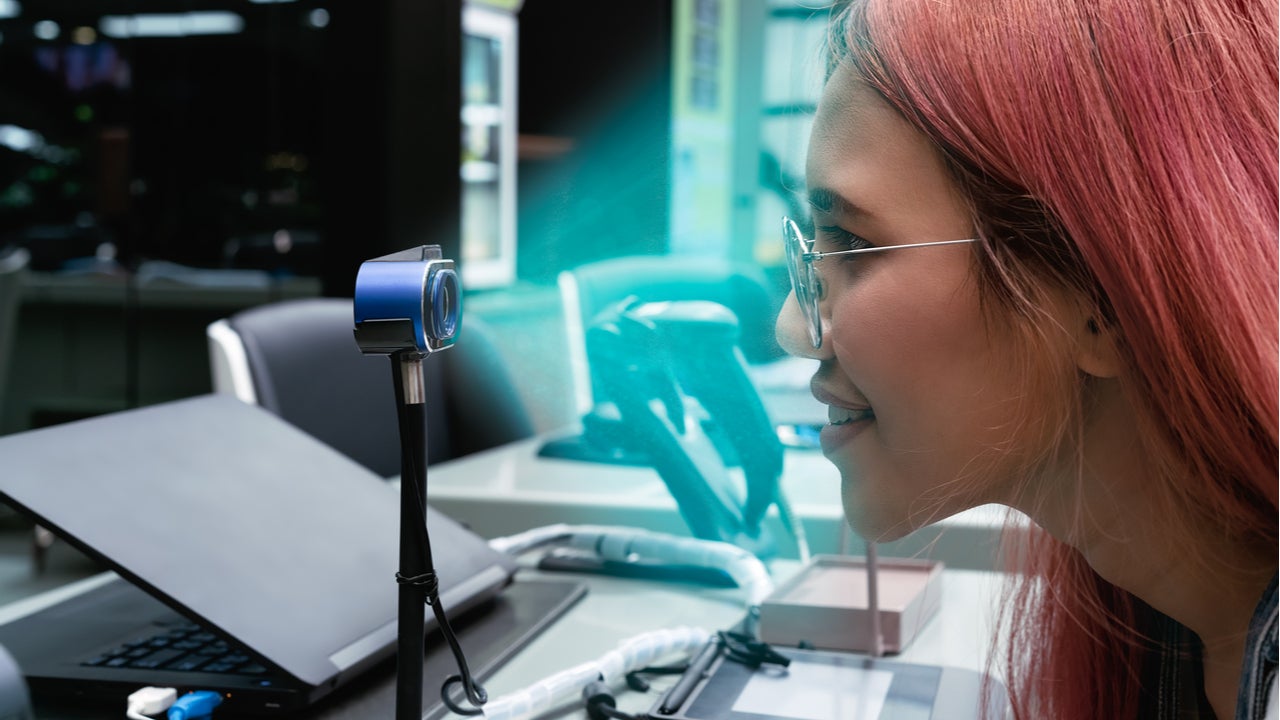 Ecommerce is projected to keep growing, as a rising number of consumers are using online platforms to shop instead of visiting stores. This trend was accelerated by the Covid-19 pandemic. While more people are shopping online, the way consumers shop is also changing. Mobile commerce (m-commerce) is growing at a rapid rate and is especially popular among millennials and Gen Z consumers.
Listed below are the key technology trends impacting the online payments in apparel theme, as identified by GlobalData.
Biometrics
Biometric technologies represent a set of solutions that can help improve online payment security while reducing friction layers during the payment process. Biometric identifiers such as fingerprints, facial recognition, and voice recognition are difficult to replicate by online criminals, which helps reduce the amount of online fraud compared with password-based security.
Biometrics can be easily integrated into mobile payments through a device's built-in fingerprint security features. For instance, users can access apps like Google Pay and Kroger Pay with their fingerprints. Amazon has announced that it is trialling palm recognition software in its cashierless stores, allowing payments to be made without the assistance of a device. Alipay piloted facial recognition software in 2017 and now offers it to users for making payments.
Buy Now Pay Later (BNPL)
In addition to digital wallets, another payment method that is becoming popular— especially among young consumers—is BNPL. BNPL has seen rapid growth in recent years, and this trend was accelerated by the Covid-19 pandemic. BNPL is positioned as a cheaper alternative to credit cards, as it enables consumers to make payments in multiple instalments without fees or interest.
BNPL was introduced and made popular by fintechs including PayPal, Affirm, and Klarna, the latter being the industry leader. BNPL fits well in online payments since it is readily available with easy application methods and accessibility provided by various new-age financial institutions such as Klarna. There is also an explosion in product launches in the BNPL space, with the likes of Amazon and JPMorgan Chase introducing BNPL services.
While BNPL traditionally facilitates big-ticket purchases such as electronics, interest for other categories including apparel is growing, and companies are providing instalment options for smaller amounts. Ecommerce giant Amazon has partnered with Affirm, a BNPL provider, to offer customers the option of instalment-based payments.
The main demographic using BNPL services are millennials and Gen Z consumers. As a result, BNPL providers are using social media and online influencers to market their services. Retail companies are joining the credit-based selling model and using it to attract more customers. In Ireland, Klarna offers a 'Shop Anywhere' service, where customers can avail credit for products wherever they shop online.
Central Bank Digital Currencies (CDBCs)
There is growing interest from many governments in developing their own digital currencies, which are also known as CBDCs. This is mainly motivated by the drive for financial inclusion, the possibility of eliminating cash, as well as the need to create an alternative to cryptocurrencies and stablecoins.
CBDCs have the potential to facilitate financial inclusion through smartphone-based payment and banking services for unbanked populations—especially in developing countries where smartphone penetration is higher than card penetration.
Digital currencies facilitate online transactions as they bring spending power onto the internet to be used for payments. China is trialling the 'Digital Yuan' in various cities across the country.
Cryptocurrencies
Cryptocurrencies are the most well-known use case for blockchain technology. While most probably associate cryptocurrencies purely with Bitcoin, there are over 9,000 cryptocurrencies. These include stablecoins, privacy coins, utility tokens, security tokens, and more—all with different functions and characteristics. For example, Ethereum is the main platform for decentralised finance applications and non-fungible tokens (NFTs).
Since 2020, crypto has attracted a lot of attention—mainly due to the sudden surge Bitcoin experienced during the lockdown. Retail consumers see it as an opportunity to transact, which the likes of Visa and PayPal have capitalised on by allowing consumers to either trade or store cryptocurrencies on their platforms.
Retailers too are adopting cryptocurrency as a form of payment. For instance, in September 2021, luxury brand Philipp Plein began accepting cryptocurrency to give its consumers an opportunity to make big spends in the payment method of their choice.
NFTs
NFTs are another application of blockchain technology. In simple terms, NFTs are a way to transform a digital good that traditionally could be endlessly copied, into something unique that can be verified on a blockchain. It is a digital version of a certificate of authenticity.
Apparel brands are adopting NFTs to make digital copies or 'tokens' of their products to be sold online through a secure blockchain, allowing consumers to maintain ownership of a digital piece and pay for the products online. Consumers have gone further than just purchasing products online and are now purchasing virtual format items exclusively made for digital consumption.
Companies and brands see NFTs as a means to sell to digital native customers who are spending more time on the internet, by providing virtual clothing and accessories for their digital avatars. For example, Ralph Lauren has launched a collection of digital clothes for the Zepeto app, an avatar-based world-building app that allows users to create a virtual animation of themselves with customisable facial features, hair, and clothing. Users can buy products in-app to further customise their avatar. Such endeavours will encourage online payments, but the areas of NFT copyright and patent infringement are in their infancy, and the implications are unclear.
This is an edited extract from the Online Payments in Apparel – Thematic Research report produced by GlobalData Thematic Research.