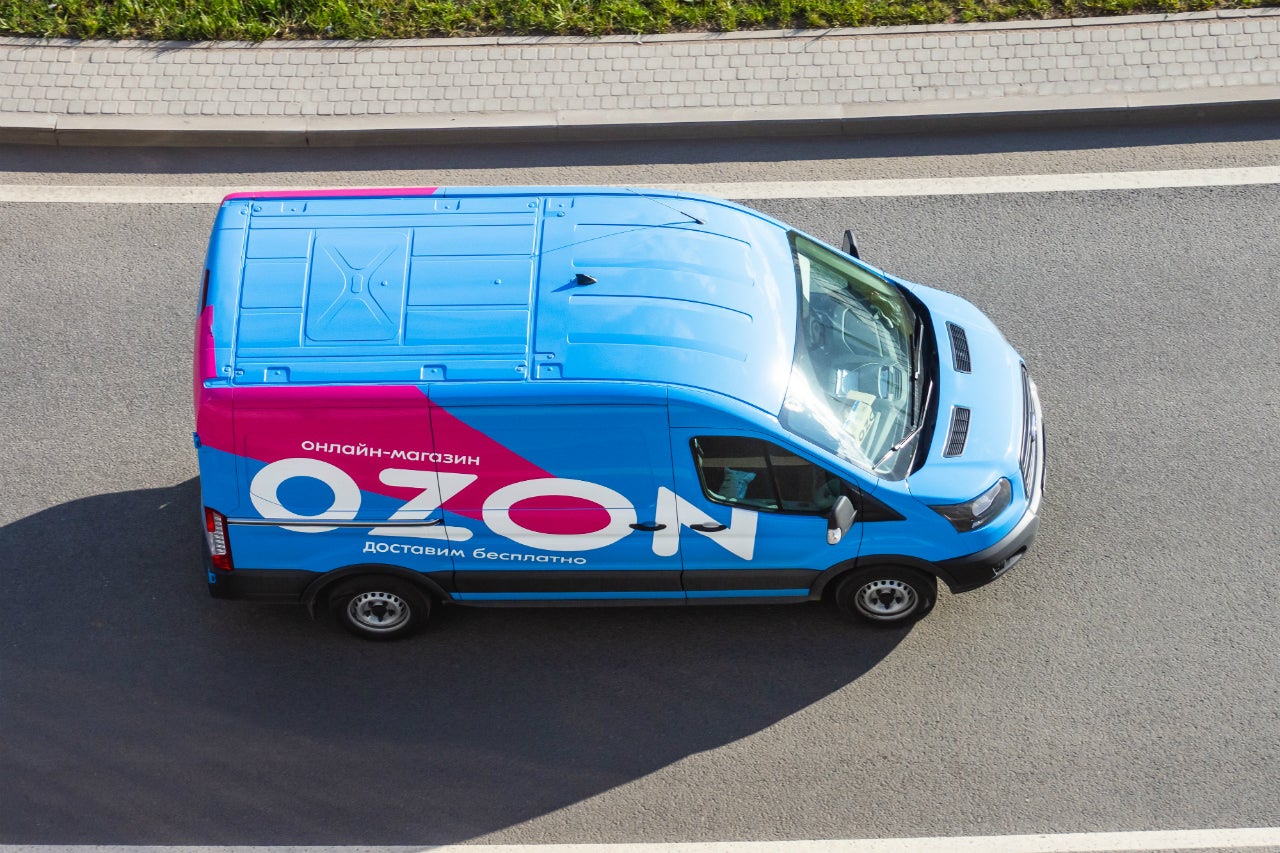 Ozon, often referred to as 'the Amazon of Russia', plans to raise up to $825m through an IPO in the US.
Earlier this month, Ozon filed its registration statement for the IPO, Reuters reported. According to the regulatory filing, the company planned to issue 30 million American depositary shares (ADS) at a price between $22.50 and $27.50 each.
The IPO is expected to take place by the end of 2020 or early in 2021 and could value the company at $3bn-$5bn, making it one of the most anticipated Russian stock market launches in years. The company's performance has been boosted by increased demand amid the coronavirus and global lockdowns.
Ozon is poised to become the leading online retailer in Russia
Ozon has grown to become one of Russia's most prominent online retailers in recent years, competing with the likes of Wildberries and M.video, and in 2019, it was named one of the top five most valuable Russian Internet companies by Forbes.
Ozon reported a 'hypergrowth' stage in 2019 as sales for the year increased by 93% to $1.1bn and the volume of orders more than doubled to 32.2 million. Company turnover by gross merchandise volume (GMV) grew 188% year on year in the second quarter of 2020 and reached RUB77.4bn ($1bn) by H1 2020, an increase of 152% from the same period in the previous year.
In March, the company announced its plans to spend more than $300 million on logistics in the next two to three years. This will enable the company to add 250,000m² of distribution centres across the country, an increase of approximately 125%.
According to Ozon CFO Daniil Fedorov, the coronavirus pandemic has created a new habit of shopping online among Russian consumers, which has been a crucial factor in driving such strong growth.
During the crisis, the company capped prices on the most sought-after goods to prevent price gouging by marketplace sellers and expanded its contactless home delivery service to limit the spread of infection.
Ozon has caught the attention of other online retail giants
The success of Ozon has caught the eye of other online retail players across the world, who wish to capture the highly valuable US market.
Amazon and Japan-based conglomerate holding company SoftBank have approached Russian financial corporation Sistema with the aim to acquire its subsidiary Ozon, according to majority owner Vladimir Evtushenkov.
After Sistema's annual shareholder meeting, Vladimir Evtushenkov said: "The interest to Ozon among foreign investors is very high."
The interest generated by other online retail giants alongside its upcoming IPO suggests that Ozon is destined to increase its dominance in the market in the coming years.