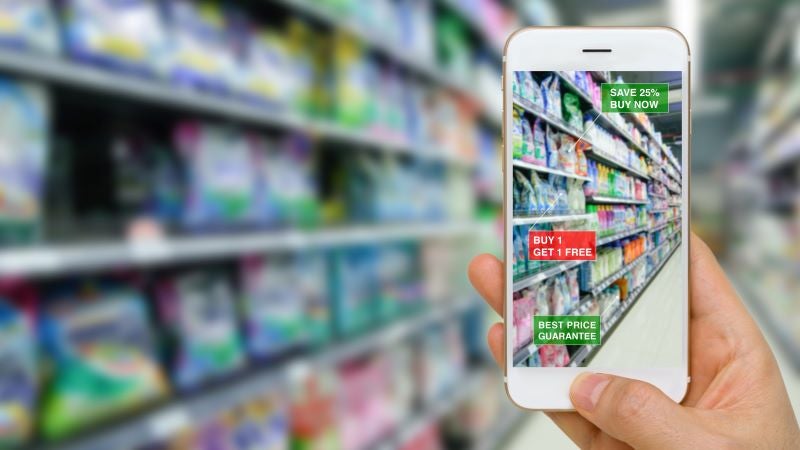 As footfall has fallen in the post-pandemic period, many retailers have been prioritising in-store consumer experiences to increase their brick-and-mortar appeal. One particularly effective way to do this is by considering and integrating emerging technologies, and M&S did just that, by launching the first-ever, in-store, augmented reality (AR) app. Collaborative AR is shaping up to be one of the key new technologies in the future.
Retailers are on thin ice
As retailers have seen a decline in footfall following the pandemic, they are trying their best to get back to pre-pandemic levels. According to analytics by the British Retail Consortium, in May 2022, UK shopping centre footfall decreased by 26.7% and high street footfall declined by 13.6%.
Brick-and-mortar shopping has become less common among consumers, even before the pandemic, and it requires an incentive to drive more in-store consumers. An AR app could be just the ticket.
M&S has adopted smart tech for a seamless shopping experience
M&S has launched an AR smartphone app that allows shoppers to create a shopping list, which then prompts a Google-like AR map to appear where consumers are guided to the correct aisle using GPS. The app also gives users an option to select recipes or recommended wine pairings with food, and consumers are then guided to the products' whereabouts via the app's live navigation.
The app not only helps shoppers to locate hard-to-find items, but also serves as a tool for visually impaired customers, as the navigation feature can make finding items easier. M&S' AR feature is currently exclusive to its Westfield London branch, fitting in with the notion that the future of shopping centres will be experience-focused, as well as acting as a marketing tool for the brand. GlobalData forecasts that the global AR market will be worth $76 billion by 2030, a huge increase from the $4 billion recorded in 2018. AR could be the next big mobile technology, with the potential to shake up all areas of smartphone development in the next decade. Ultimately, if more retailers launch an AR app akin to M&S, it could help to reverse the decline in brick-and-mortar footfall.