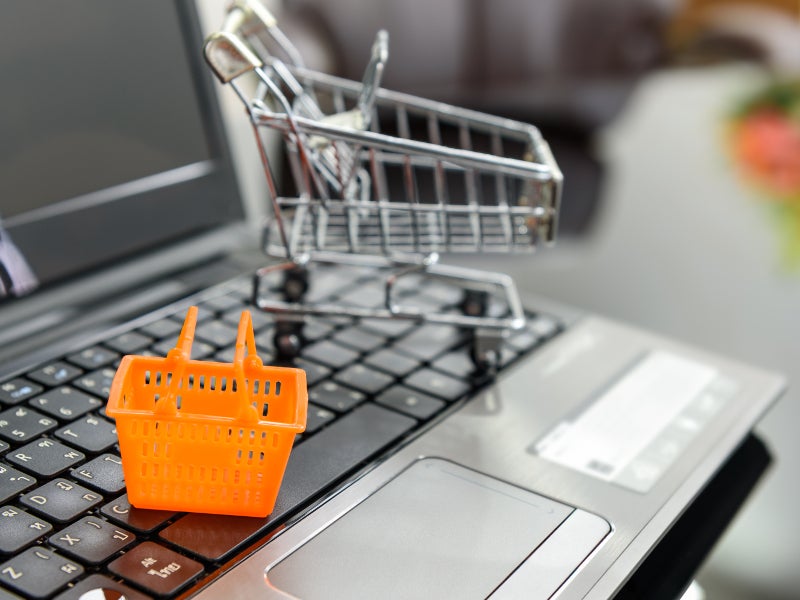 Consumers are becoming ever more demanding of the service and products they purchase and retailers are being placed under greater pressure to provide an experience that is unique for each customer. Personalisation within retail can be defined in simple terms as the designing of a product or service to meet someone's individual requirements with the aim of ensuring that stores and online cater to the differing needs of shoppers, right from start to finish.
Top retail trends in personalisation
Listed below are the top retail trends in personalisation, as identified by GlobalData.
Multichannel retail
Multichannel is extending the capabilities of product personalisation. With retailers that allow for customisation of products doing so online, the continued focus of multichannel shopping will ensure that stores will offer greater fluidity between switching purchaser channel. Adding instore interactive displays will mean that more consumers are able to personalise instore rather than relying on home computers to build customised products. This is a concept that homewares and furniture retailers are already employing. IKEA and Made.com both allow customers to personalise their products, creating bespoke furniture layouts online.
Over the next decade, retailers will continue to invest heavily in providing a fluid and efficient multichannel experience. This will include the cooperation of information between various channels to create consistency; the development of tablet/mobile webpages to ensure a user-friendly browsing experience; personalisation of marketing to ensure that offers received are of interest to the customer and improve upon their experience of using that retailer; fulfilment flexibility; and robust customer service.
Experiential retail
As retailers look for new ways to entice customers into their stores they have come up with new ways to maintain customer engagement; this has been done through a variety of different methods from demo stores to personalisation. Stores are increasingly serving a multi-purpose function, of being an area that holds stock and also serving as a brand beacon. For example, the Dyson Demo store is spread over two floors, the ground floor being for demos and selling, while the first is a service area specialising in personalisation and gift wrapping.
Slow fashion
Fast fashion has become prevalent in the clothing industry with retailers long criticised for the human and environmental consequences. Through media, social media, and government research that stated that the UK's fashion industry is unsustainable, more retailers and consumers are looking to move to more sustainable solutions such as slow fashion.
Slow fashion focuses on resources used, with retailers and brands looking to higher quality garments that last longer and values fair treatment of people, habitats and the general environment. This movement is also about simplifying wardrobes, with a focus on buying staple items that remain relevant for longer than a season. Personalisation can supplement this trend, with retailers looking at bespoke sizing often placing focus on essential apparel. This was seen in ZOZO's original range, which focused on jeans and basic t-shirts rather than on seasonal trends.
Adaptive stores
Adaptive stores, where retailers use tools such as AI, beacons and heat mapping to better utilise and adjust store formats and webpages to cater to customers, offer a more personalised experience. While retailers are placing more focus on being reactive to the latest trends, e.g., Topshop transformed its Oxford Street store with the launch of season two of Stranger Things to drive engagement with its core demographic, stores are also tracking how shoppers move around stores enabling them to optimise footpaths to improve dwell time.
AI has been incorporated into store optimisation; for example, new technology, which uses sensors and cameras to analyse customers profile, has been implemented in stores to track customers' shopping habits and to understand how physical retail space can be optimised and personalised. Retailers are also focusing on customers' interactions in stores, using beacon technology; heat maps highlight the hot spots, enabling retailers to better personalise store marketing.
Customer service
As customers expect a more personal shopping experience and retail moves towards a more competitive landscape, it becomes imperative for retailers to invest in their workforce. The traditional retail sales associate roles have developed into consultant/product expert roles at companies such as Apple. Although technological advancements have paved the way for artificial intelligence and automated commercial models, in certain sectors human interaction still remains an integral element to shopping experience; this is particularly the case with retailers who specialise in durable goods.
This is an edited extract from the Personalisation – Thematic Research report produced by GlobalData Thematic Research.