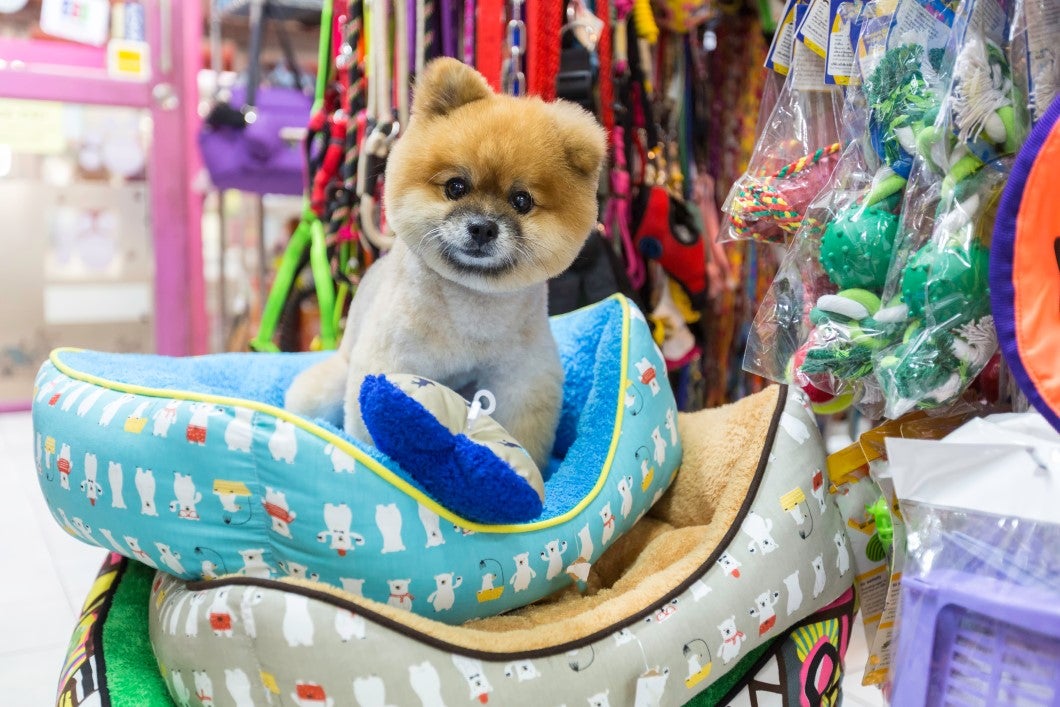 US pet industry gets a boost as consumers turn to their pets for comfort
Total pet industry revenue in the US reached $103.6bn in 2020, up by 6.7% comparing to the year before, according to the American Pet Products Association (APPA). Leading up to 2020, sales in this industry were accelerating rapidly and the market's growth potential has remained resilient throughout the pandemic.
Lockdowns introduced by the government resulted in consumers across the US turning to their pets for comfort and companionship, which boosted the industry's growth. Most pet owners consider their pets to be part of their family. This ongoing trend of humanization of pets has been accelerated and deepened by COVID-19.
It triggered even higher expenditure on pet welfare and further premiumisation of pet food, treats and other products in terms of quality, ingredient and formulation claims, and price points. According to APPA, about 30% of surveyed pet owners spent more on pet supplies in 2020, compared to just 10% that reported they had spent less.
According to the Pet Industry Distributor Association (PIDA), the pet industry experienced various manufacturing and distribution challenges caused by the pandemic. This included disrupted consumption patterns and increased demand, worker safety protocols, shortage of employees and spot shortages in packaging. These issues caused turbulence in the industry in the first half of 2020. However, sales growth driven by consumer demand and the non-discretionary nature of some pet products allowed the industry to make a steep comeback in the latter half of the year.
Pet product shopping trends mirror consumer product markets
The pet industry recorded across-the-board increases for all retail channels, with e-commerce gaining speed at the expense of mainstream and pet speciality channels. According to APPA, 47% of pet owners have increased the number of times they purchased pet products online. Relatively new services including curbside pickup, auto-ship subscription services and direct-to-consumer purchases also gained popularity in 2020.
Pet industry shoppers also displayed other trends mirroring those witnessed in consumer products markets. These include a desire for a healthier lifestyle, increased focus on fitness, turning to supplements for improved well-being and technology playing a larger role in everyday life.
Across the industry segments, pet food and treat sales recorded the largest sales of $42bn. This represents a strong 9.7% increase from 2019. Veterinary care and product sales reached $31.4bn, up 7.2% from 2019, while sales of supplies, live animals and over the counter (OTC) medications totalled $22.1bn, up 15.1%.
The only category to experience a sales decline included grooming, dog walking and boarding. It recorded $8.1bn in sales, down 21.4% from 2019. This was attributed to the impact of COVID-19 restrictions introduced by the government.
Strong 2021 outlook despite continuous pandemic-related challenges
As the pandemic and related lockdowns continue globally, there are still challenges causing supply chain issues. These include ground transportation equipment shortages, a lack of available containers, container price hikes and jammed ports. According to PIDA, fill rates, or the percentage of customer demand that is met by immediate stock availability, have also been significantly impacted by COVID-19, and are not likely to improve in the short term.
Regardless of these challenges, the pet business outlook is "strong and steady." According to PIDA, the pet industry in the US is projected to grow at 5.8% in 2021. Pet food and treat sales are expected to increase by 5%, veterinary care and product sales by 3%, supplies, live animals and OTC medications by 6%. Growth in grooming and walking services is expected to reach 20% in 2021.