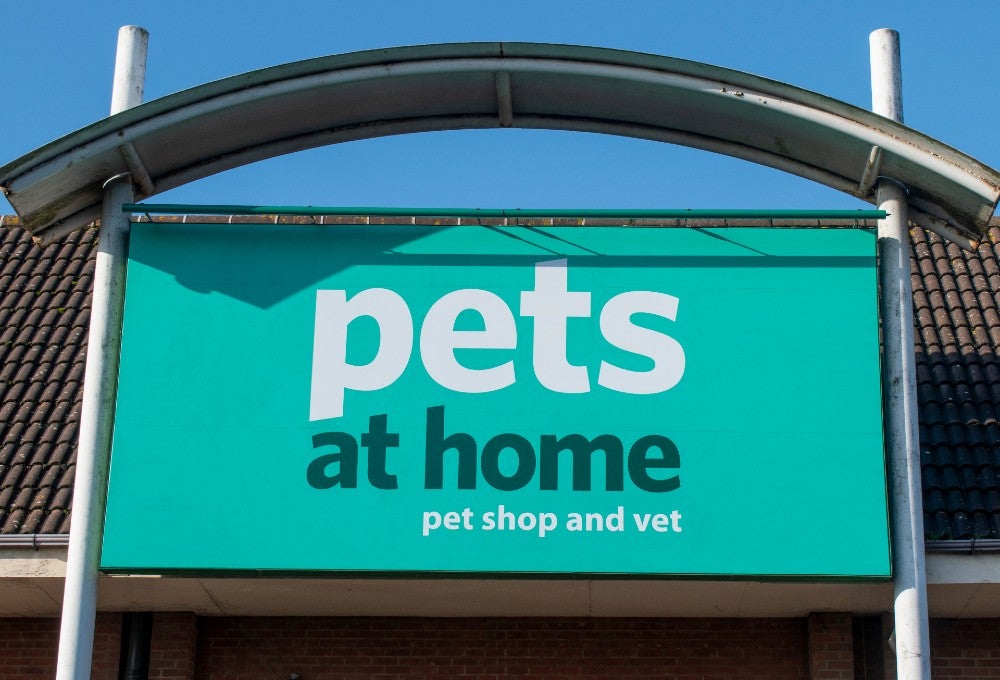 Pets At Home has hit a £1bn annual sales record as a result of surging pet ownership, which has been a key trend amid the pandemic.
In its financial year 2021 preliminary results, the group reported total revenue growth of 7.9% to £1.14bn. Retail revenue reached £1.0bn for the first time with a growth of 8.7% during the year, despite pandemic-related restrictions.
The company's success aligns with the surge in pet ownership in the UK, which grew by an estimated 8% in the 12 months following the first lockdown, according to Pets At Home. Consumers across the UK have turned to their pets for comfort and companionship, which has driven spending amongst pet owners.
This trend can also be seen in the US market, where total pet industry revenue reached $103.6bn in 2020, up by 6.7% comparing to the year before, according to the American Pet Products Association (APPA).
Pets At Home has had an impressive year despite pandemic disruptions
The company, which has more than 450 stores across the UK, achieved a 26% sales increase for puppy products, including comforting blankets and soft plush beds, while kitten product sales grew by 37%. Strong demand helped it achieve record sales of £1bn, a great result for the leading pet care business.
The number of Puppy and Kitten Club members grew 60.9% year-on-year (YOY), with sign-ups in the second half of the year double that of the prior year. Puppy and Kitten Club members typically spend 34% per annum more than non-members across the group, which has also bolstered sales.
Despite its strong performance, underlying pre-tax profits for the year dipped by 6.4% YOY to £87.5m, dragged down by £30m in 'Covid-related revenue restrictions and costs.' The group also returned £28.9m worth of business rates relief to the Government.
Rising pet ownership and humanisation trend have boosted growth
Lockdowns introduced by the government have resulted in consumers turning to their pets for comfort and companionship, which boosted the industry's growth. Most pet owners consider their pets to be part of their family and this ongoing trend of the humanisation of pets has been accelerated and deepened by Covid-19.
The trend has triggered even higher expenditure on pet welfare and further premiumisation of pet food, treats and other products in terms of quality, ingredient and formulation claims, as well as price points.
Pets at Home Group chief executive officer Peter Pritchard has stated: "rising level of pet ownership, combined with structural demand drivers such as premiumisation and humanisation, has increased the outlook for growth across our addressable market."
A similar trend is present in the US market
Leading up to 2020, sales in the US industry were accelerating rapidly and the market's growth potential has remained resilient throughout the pandemic. According to APPA, about 30% of surveyed pet owners spent more on pet supplies in 2020, compared to just 10% that reported they had spent less.