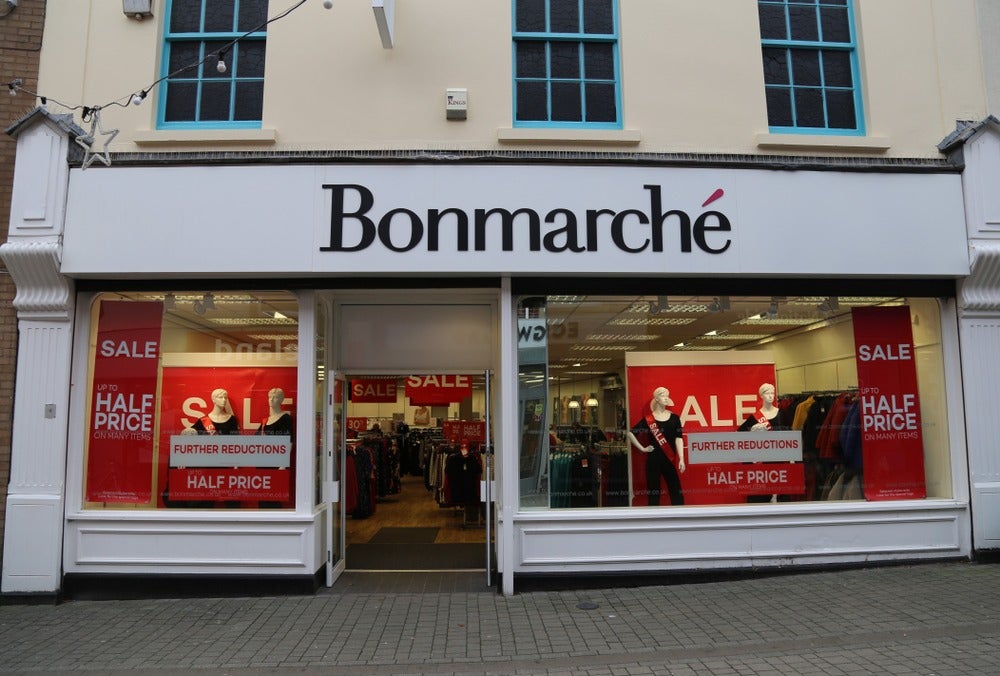 British businessman Philip Day has secured the survival of previously written-off brands, with the likes of clothing retailers Jane Norman, Peacocks and Jaeger hanging on despite stronger competition and downbeat consumer sentiment.
Philip Day Bonmarché
His track record in restructuring failing businesses will provide Bonmarché with much-needed encouragement as Day takes it under his wing in a proposed takeover bid.
Persuading investors to part with 52% of the business at a price below the market rate signals a lack of interest from other potential buyers or admission that a continued struggle would have likely resulted in administration. Day's lifeline provides an opportunity to shake up the current structure and leverage the scale of his group.
Bonmarché operates in an underserved segment of the market and should benefit from a growing population of over 55s, but it, among others, continues to fail in successfully targeting this seemingly very challenging consumer group.
Country Casuals, BHS, M&S, Debenhams, Kew, GIVe, Austin Reed, Jacques Vert, Fenn Wright Manson and most recently JD Williams are just a selection of players which have been in the clutches of these consumers demanding style, fit, quality, value and service, with only a handful, such as M&Co and Mint Velvet, currently getting it right.
Taking the business private will provide Bonmarché with breathing space to reconsider CEO Helen Connolly's existing turnaround strategy and make short-term, potentially high-cost decisions, such as existing leases, which we expect to hit profitability.
Understanding the mature UK shopper
Day has rightly recognised that there is a clear gap in the market for Bonmarché, especially since the opportunity is ripe for stealing deserted Debenhams shoppers (a quarter of Debenhams clothing shoppers are 65 plus), but there are fundamental issues that need addressing. The size of its store portfolio (300 plus) is cumbersome and a burden on costs, especially since many require modernisation.
The brand appeal does little to draw in 45 to 64s, limiting customer acquisition opportunities and leading to an overreliance on a diminishing customer group. Moreover, despite achieving double-digit sales growth in the channel in 2018, Bonmarché's online penetration (c.13%) remains far below the clothing sector average (29.9%), causing it to lose out in an outperforming channel.
Day's understanding of the mature shopper in the UK will aid his Bonmarché recovery plan, particularly since the Edinburgh Woollen Mill (EWM) shopper profile mirrors almost perfectly with Bonmarché's in terms of age breakdown – customer affluence varies (39.4% of Bonmarché shoppers are in the DE socioeconomic group, versus 23.3% at EWM), but neither are too heavily exposed to one segment.
Group scale and value proposition
For Day, the challenge will be differentiating the brands in terms of product, styling and branding – currently, there is little to separate them looking at their online platforms. A shopper should be able to trade up and down between the brands, as they can at H&M and & Other Stories, but quality, price and the shopping experience must be reflective of its position in the market.
Bonmarché should continue to tackle the value segment, again Day has experience of this with his Peacocks fascia, but where M&S and Next have reduced prices the price differential is blurred and the perception of quality at Bonmarché's rivals is higher, leaving it with a reduced appeal.
Utilising the group's scale and the Jaeger and EWM supplier base should allow Bonmarché to raise its quality credentials, particularly in knitwear and outerwear, while keeping prices competitive. Jaeger's authority in tailoring and formalwear must be tapped into, with Bonmarché under-indexing in categories such as dresses and occasion separates across trousers, blouses and skirts.
Keeping Bonmarché at the value end of the market provides Day with a good (Bonmarché), better (EWM) and best (Jaeger) proposition targeting the over 55s, allowing his group to have a much better understanding of this demographic versus rivals.
A presence on a third-party platform could remove the issue of limited brand appeal for Bonmarché. While for some brands with a strong brand identity and loyal shopper base, appearing on third-party sites such as Next, Amazon or JD Williams can be damaging to the brand as shoppers tend to browse by product, rather than brand, and they are at the mercy of the platform in terms of product imagery, ranging and discounting, but for Bonmarché this could have the opposite impact. Selling on one of the aforementioned retailers would open the brand up to a new shopper base – essential if its high street presence is rationalised.