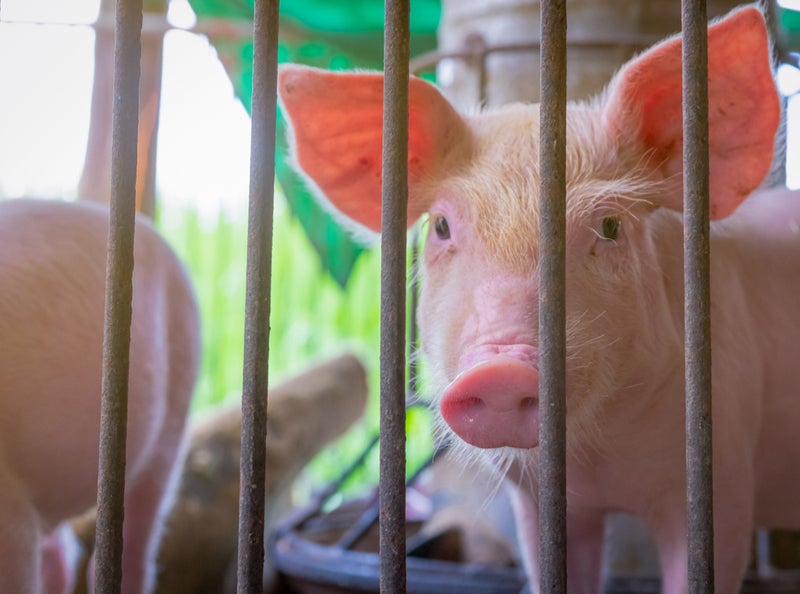 Vegan 'meats' are increasing in popularity across mainland China as innovation has led to an enticing range of alternatives, including Sichuan spicy vegan sausages alternative. 
This will help increase the interest in plant-based protein substitutes in the future. Plant-based 'meats' also appeal to China's 40% Buddhist population who are mostly vegetarian, while tofu already has a long-established tradition in Chinese cuisine.
The price of pork in China hit record levels in Q4 2019 due to a pig illness which has spread to all provinces and affected domestic food production, prompting consumers to consider pork alternatives to satiate their appetites.
The Netherlands-based bank Rabobank said it expects Chinese pork production losses of 25% to 35% this year, and that a small number of areas will have "extreme losses" of over 50%.
Needless to say, consumers looking for safer and cheaper options are spoilt for choice due to the vast variety of plant-based offerings. Such creativity has helped Chinese consumers incorporate meat alternatives into their day-to-day lives. Ready-to-eat vegan mooncakes and dumplings are also growing in popularity.
East Asian consumers are also increasingly becoming flexitarian and vegetarian as they become more aware of the sustainability, health and ethical issues surrounding meat consumption.
In the West, vegan 'meats' traditionally look to resemble beef and chicken, in China however pork is the preferred choice of imitation meat. 
This has caused China's meat substitute manufacturers, such as Zhenmeat and Starfield, to get creative and to cater for local tastes with minced 'pork' and a range of seasoned plant-based sausages. These products are being created out of soy and pea, both of which are high in protein and will help consumers achieve a balanced diet.