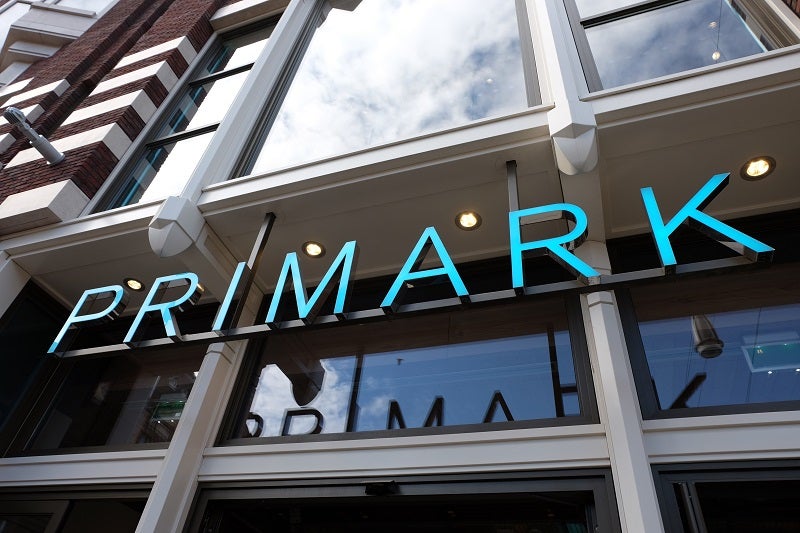 Primark Q4 sales lower than expected as shoppers' display caution
Sales at the discount fashion chain Primark were lower than expected in recent months, after footfall was affected by rising coronavirus cases, according to Primark's owner Associated British Foods (ABF).
In the UK, a significant number of people were required to self-isolate, following contact tracing alerts – the so called "pingdemic". Sales at its European stores, particularly in Spain and Portugal, were affected by restrictions on tourism and travel aimed at limiting the spread of the Delta variant. In France the launch of a Covid health pass in August led to a drop in shopper numbers.
Like-for-like sales showed a decline of 24% in the first four weeks of the fourth quarter of 2021. As the self-isolation rules were then eased in early August, sales showed a consistent improvement and in the last four weeks of the quarter, the decline dropped to 8%. For the fourth quarter as a whole, the company expects to see a 17% contraction in sales, compared with the same period in 2019.
Strong trading in Q3 boosts half-year sales, while operating profit beats expectations After reopening its stores, the company had been experiencing strong trading, coinciding with the relaxation of Covid measures, with sales in its third quarter just 3% below the pre-pandemic levels. According to Primark, customers came back with enthusiasm and the pent-up demand was reflected in very large basket sizes.
The move to working from home during the coronavirus restrictions led to a surge in demand for casual clothing. Strong sales of leisurewear, such as leggings and cycling shorts prove that "comfort living" continues to be a dominant trend. Demand also rose for seam-free matching separates for women, as many people stayed in the UK for their holidays.
Strong trading in Q3 helped the company hit overall half-year sales of around £3.4bn ($4.4bn). Even with dwindling in-store sales, the company has managed to maintain its market share compared to the same period two years ago.
Full-year operating profits at Primark are now expected to be ahead of last year's £1bn ($1.3bn), as it benefited from a significant reduction in store labor costs and lower store operating costs after reopening, following repeated lockdowns.
Freight delays expected to reduce year-end inventory, but stores will not see empty racks
Due to disruptions to port and container freight, Primark is currently experiencing delays to the stock of its autumn/winter season inventory. According to the retailer, these delays are expected to reduce the inventory at the end of the year by some £200m ($256.6m), compared with previous expectations.
However, Primark also stated that shoppers will not see stores with empty racks, as all shops received early autumn stock. Despite rising costs in the supply chain and inflation pressures, the prices of Primark clothes will not increase.
Primark opened 15 new shops this year: four in the US and 11 in Europe, including its first one in the Czech Republic. Covid-19 restrictions have held back the company's progress on developing more new stores, causing difficulties in assessing and evaluating new sites and negotiating with potential landlords. As Primark does not sell its products online, growing the number of its physical stores is essential. As of September 2021, it has 398 stores and expects to see an acceleration in new store openings in the coming years.