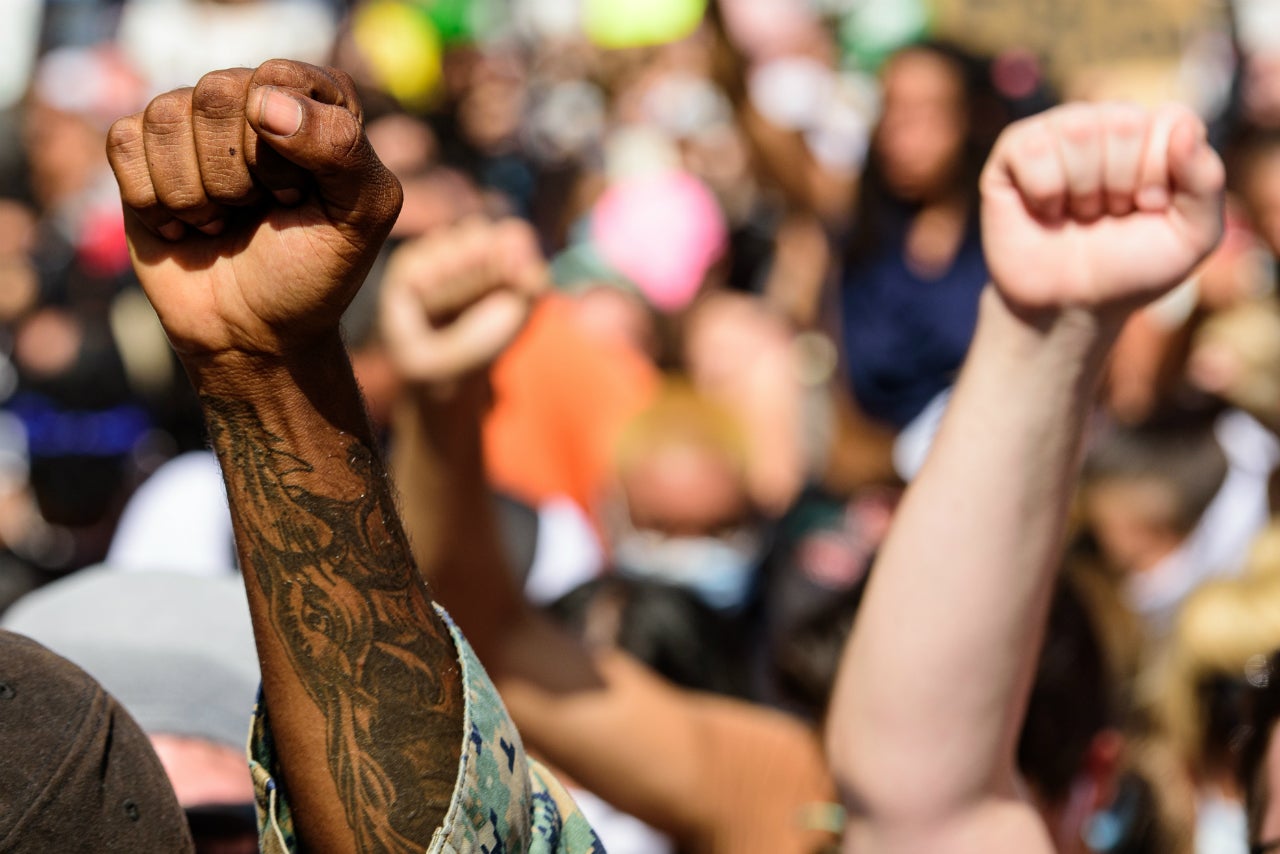 Political commentators and historians have increasingly warned of the ominous degree of partisanship and schism in American society as the nation edges closer to the 2020 Presidential election. It has been argued (with strong evidence) that the country is the most bitterly divided it has been since 1860 when the election of Abraham Lincoln lit the touch paper that saw the shelling of Fort Sumter and the beginning of the American Civil War in 1861.
With the extreme divisiveness of President Trump and Trumpism and alternate realities perceived by its adherents and opponents, the divergent visions of America and partisan rancour will undoubtedly persist well beyond the election, whatever the outcome.
Interestingly, however, a summer of social unrest, weakly managed pandemic, and rising fear about the future of American democracy and rule of law has been led many American consumers to express themselves through their purchase choices – and not only in the sense of rampant firearms and ammunition purchases. Social and environmental responsibility and support of social justice causes have risen markedly, suggesting an emergent form of personal choice and expression.
Arguably, many US consumers are re-evaluating their life priorities and, with heightened social awareness, are buying in line with that. Good Must Grow, a company based in Los Angeles, tracks the purchases from socially responsible brands via its Conscious Consumer Spending Index. In May 2020, it reported that purchases from socially responsible brands had suddenly jumped 15% compared to the previous November 2019 survey. This was a marked change in direction with the index having trended down since 2017. Furthermore, nearly 70% of those surveyed cited a business's ability to make a positive impact on society and the environment as criteria that would influence their spending choices post-pandemic.
Socially responsible purchasing supporting responsible businesses has been a theme in FMCG for some time, but such findings suggest the social tensions, along with the pandemic, has actually provided additional impetus for consumers, acting as motivation for reflection on personal values, how they live their lives, and make purchase choices.
Another research business, Morning Consult, also reported that two-thirds of young Americans, aged 13-23, would base their future purchase decisions on how brands respond to social justice movements like Black Lives Matter. They rated that and the pandemic as the two most impactful events of their lives.
This data aligns with findings by GlobalData. In its 2020 Covid-19 Recovery Tracker Survey, it found that younger consumers are 'always' or 'often' influenced in their choices by how ethical, environmentally friendly or socially responsible a product or service is to a significantly greater degree than older cohorts. Nearly a third of millennials reported being 'always' influenced and a fifth of the emerging Gen Z or iGen. A quarter of both cohorts reported being 'often' influenced by such factors.
Such reflections of personal attitudes towards social causes and the need for change amount to a means of what could be called 'consumer activism'. Buying socially responsible products and brands may be quite small individual gestures in the grand scheme, but collectively express support for social change, racial justice, and sustainability movements. Consumers are showing support for movements such as Black Lives Matter through their brand choices, choosing brands who have unequivocally demonstrated their support for the cause and boycotting those that have expressed opposition or prevaricated over their position.
In addition, this trend finds itself aligning with such supporting consumer behaviour during the pandemic in the US. Lockdowns, shielding behaviours, and the inconsistent, often problematic and ideologically driven approaches to managing the situation at the federal level and different state geographies are further feeding a reappraisal of consumer choices with greater responsibility and less wastefulness being applied. Such consumer behaviour in the US has the potential to be more powerful and long-lasting in its significance for brands in the way it reflects American society than any reactionary counter-trends from the other side.
That is not to say that there will not be regional variations and opposing movements. The present schism in the US society practically guarantees that, with those areas and demographics that have embraced Trumpism for a variety of reasons equally looking to support brands that are passively apolitical or overtly supportive of their cause. However, inexorable US demographic change favours the generational and racial cohorts that are likely to be the base for 'consumer activism'. This means that brands that want to be a reflection of society's majority values have to plan for this and visibly act, not just give lip service, and appreciate the greater long-term gains from being seen as responsible and inclusive, versus attempting to hedge bets and retain the favour of those critical of or against change.