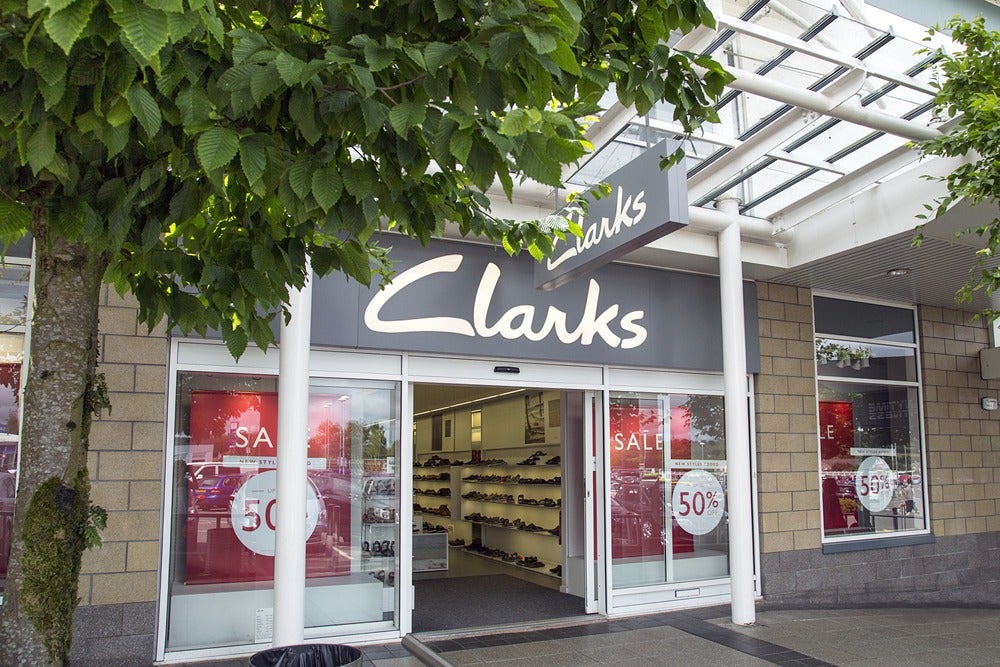 Incoming Clarks CEO Giorgio Presca will have a lot on his plate from day one in the role.
A failure to sufficiently evolve in order to keep up with rivals has led to prolonged market share erosion in the UK footwear sector. To aid recovery, Presca's focus must be on restoring brand and destination appeal, with a need to better meet changing consumer needs.
Presca, Clarks' third leader in four years, brings extensive retail experience, particularly in the premium segment of the market with tenures at Diesel, Golden Goose and Levi Strauss – though not within UK retail.
Most useful is his time at the helm of Italian footwear and clothing label Geox – a brand that has encroached on Clarks' customer base. Though Clarks' management team only established a much-needed strategic overhaul in full-year 2017/2018, new CEO Presca is likely to want to make his mark, and at the very least tweak elements of the existing strategy. The need to provide desirable product is paramount but Clarks must also drive engagement to secure loyalty from its shoppers.
Deep-rooted issues to overcome
Clarks' issues are deep-rooted and similar to those of clothing market leader Marks & Spencer in that it struggles to retain relevance to consumers, especially given its mid-market positioning in the age of polarisation.
On the plus side, Clarks has high brand recognition and according to GlobalData's How Britain Shops 2018 survey it was the most visited footwear retailer with a 19.9% share, however, this had dropped 2.9 percentage points on the year.
Clarks must provide a compelling proposition to drive footfall and convert browsers, and can leverage its service credentials and status as a trusted brand for children's footwear to drive consumer appeal.
Much like Marks & Spencer, Clarks must focus on families, enticing parents to not only buy shoes for their children but also pick up a pair for themselves – with its work footwear offer most likely to appeal.
The appeal of children's footwear
Focusing on children's footwear, where purchases are protected owing to faster replacement cycles, is logical though with many trading down to value retailers Clarks will need to showcase value for money.
Comfort and fit remain significant drivers of footwear purchases and Clarks must better promote its fit credentials to consumers, allowing it to not only justify its full price proposition but differentiate its offer from rivals, especially clothing players from which it is under siege.
Clarks' offer is unlikely to be as fashionable as the likes of Primark, New Look and Zara but it must better incorporate trends, ensuring it remains relevant to core shoppers, to satiate demand.
Clarks had an unhealthy discounting habit but part of its revised strategy in full-year 2017/2018 was to rein in its number of days on sale, which have now been significantly reduced.
Being able to justify its prices is crucial for success, so there remains a need for Presca to reconsider Clarks' price positioning in adult footwear, with some prices at the top end of its range still too high given that Clarks is not viewed as a premium player in the market.
Online and social media offerings
Clarks' website and social media accounts highlight a more youthful and cool brand image, helping to shift consumer perception and widen its appeal, however, this modernised brand identity is not always presented in stores.
With the less trend-led product on offer instore and an inconsistent experience across its physical estate, despite some branches having a more premium feel following the ongoing Pure format roll-out, Clarks' overall proposition feels disjointed.
The decision to preserve its network of over 500 stores across the UK and the Republic of Ireland following a review in 2017 was a misfire given the opportunities presented by the online channel.
However, it is yet to fully grasp its online potential, for example, its current three to five working day timeframe for click & collect is substandard compared to rivals. While it needs to maintain the accessibility of its fitting services, Clarks' bricks-and-mortar portfolio will be a hindrance in the long run if it fails to get shoppers back onside. Presca must focus on providing a seamless multichannel experience given consumers' heightened expectations.