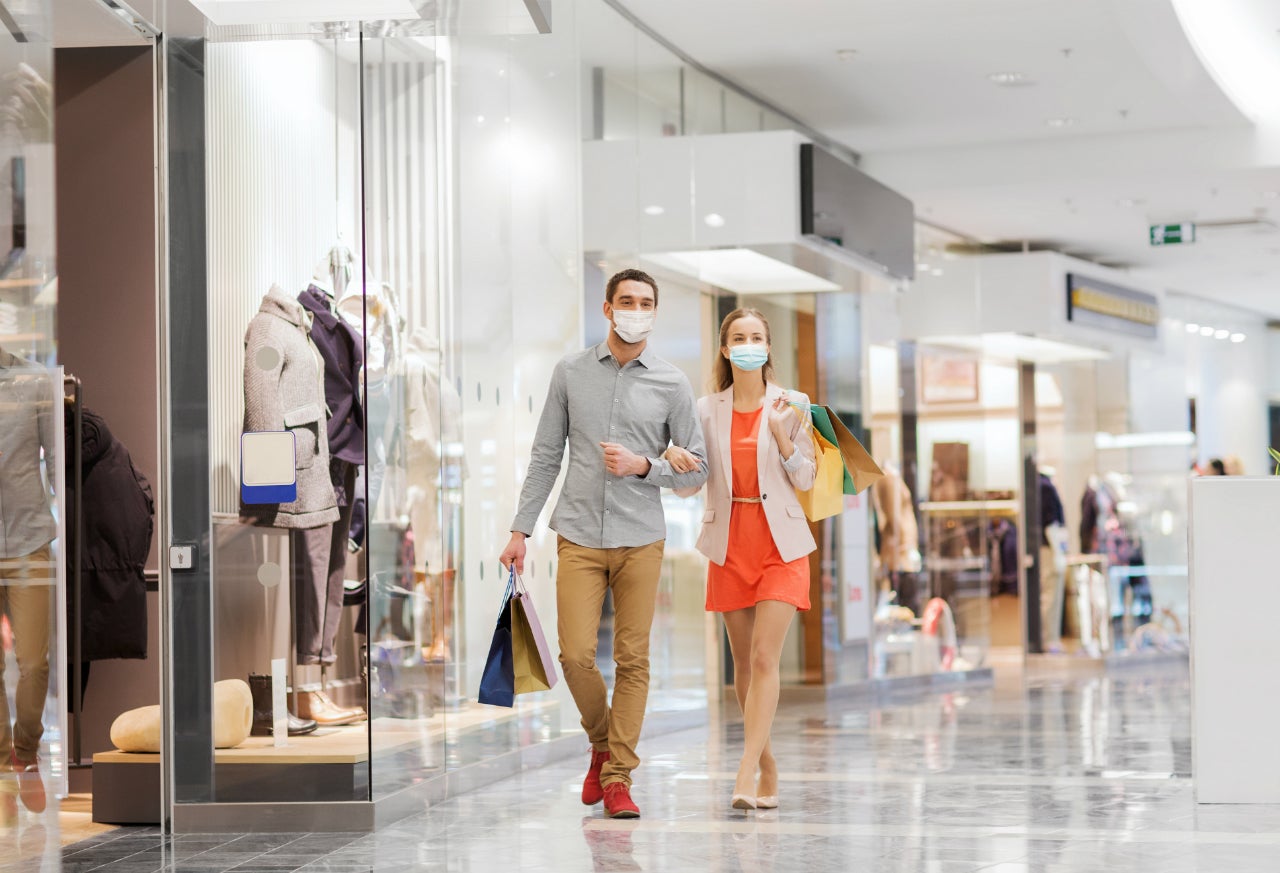 While the government had hoped that making face masks mandatory in shops in England and Scotland would give consumers greater confidence to make non-essential trips, 21.5% of consumers in these countries expect to visit physical stores less often now that this rule is in place. Though this new safety measure has been more encouraging for younger shoppers, retailers catering towards those aged 45+ will be most impacted with 26.3% of this age group now being deterred from going to non-essential stores, outweighing the proportion that plans to visit more often by 18.4ppts.
Only 10.7% of 16-24-year-olds said that it will make them visit shops less often, likely due to their greater desire to keep up with trends and continue purchasing new fashion items. Though older shoppers being more discouraged by the new regulations is surprising, given that they are a more vulnerable demographic and the safety measure should have brought them reassurance, this is likely due to the discomfort that the masks bring, making shopping trips less relaxing. Furthermore, face masks could be seen as a reminder that the virus still poses a health threat, making older consumers feel uneasy and less willing to take non-essential trips.
As face coverings are expected to remain compulsory until Covid-19 has been significantly suppressed, consumers' reluctance to visit stores will inevitably lead to weakened footfall for the foreseeable future, contributing towards the UK physical retail market's forecast decline of 8.6% in 2020. To recover some of this lost footfall, retailers must strive to give shoppers more reasons to visit their physical locations rather than shopping online. Promoting the expertise of store staff via digital communications and window displays will allow shoppers to see the value of browsing instore, particularly for sectors where customer service is generally more important like for beauty or electricals while offering store exclusives or limited edition products will enable retailers to boost physical spend.
67.9% of consumers that said they plan to visit non-essential stores less often now that face masks have been made mandatory said that they will now start to purchase more products online, helping to boost digital spend in the long term. In order to capitalise from this channel shift, retailers must continue to invest heavily in their website designs and fulfilment capabilities to offer consumers more competitive shopping experience. Having a greater focus on digital marketing will also drive top of mind appeal with email communications particularly important to entice the older age groups who are less likely to use social media, while the promotion of outperforming categories like activewear, skincare and games will help to increase interest among consumers. As older shoppers are often less accustomed to shopping online, retailers must also ensure that their websites have clear navigation and should offer a web chat customer service option to make these shoppers feel more comfortable and to drive purchases.