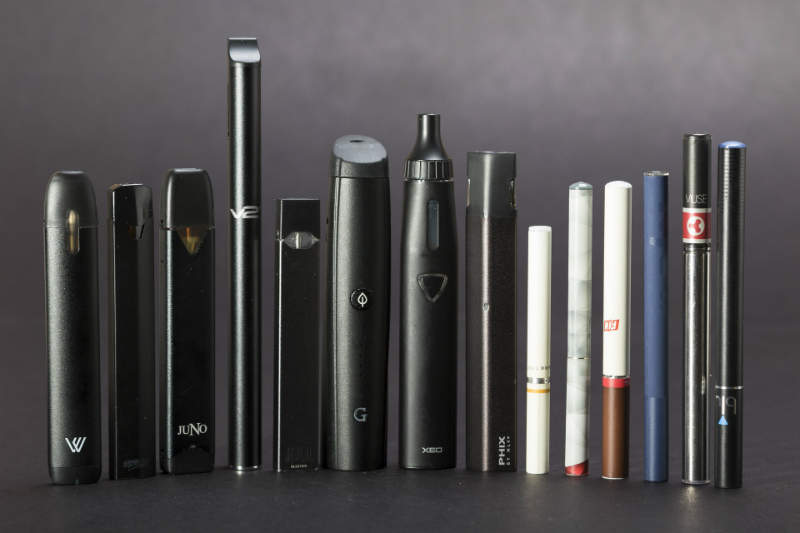 There are rising concerns in the UK about a need of tighter regulation of marketing and selling e-cigarettes to minors. This includes nicotine-free liquids, some of which may include chemicals harmful to adolescents, according to a scientific research published in 2018. The Sunday Times has recently published an investigation, which accuses Amazon of using a regulatory loophole that allows nicotine-free liquids mimicking drinks and sweets, popular with teenagers, to escape tobacco regulations.
Current vaping regulation in the UK
New requirements have been added in 2017 to e-cigarettes and e-liquids sold in the UK, which include a ban on certain ingredients including colourings, caffeine and taurine. Health information should now be provided to consumers so that they can make informed choices and items can only be sold in an environment that protects children from starting to use these products.
Child-friendly flavours are not yet covered by the regulation but they could be targeted by government campaigns if the UK is to follow what has already started in the US. This year the US FDA has unveiled a new campaign targeting youth e-cigarette prevention. Nicotine- free liquids, designed to be mixed with nicotine by the user, are not currently regulated but they are a hot topic in the US.
Why is vaping regulation controversial?
Flavors are seen as one of the top reasons children take up smoking, however, they are, at the same time, one of the top reasons millions of adult smokers have switched away from tobacco to vaping.
Additionally, UK is different from the US in terms of e-cigarette usage by age group. According to GlobalData's Q3 2018 survey the 25-34 age group has the highest percentage of e-cigarette smokers – 40% of all smokers. In the youngest age group asked, aged 18 to 24, only 6% of smokers said they use e-cigarettes regularly or occasionally. For comparison, this ratio is 26% in the US for the 18-24 years old.
Campaigns rather than regulation
The UK could learn from the campaign, started in the US, which aims to reach teens where they spend most of their time: in school and online. Advertising is needed to educate teens and overcome the low awareness about potential health risks in vaping among youth, including vaping of nicotine-free liquids.