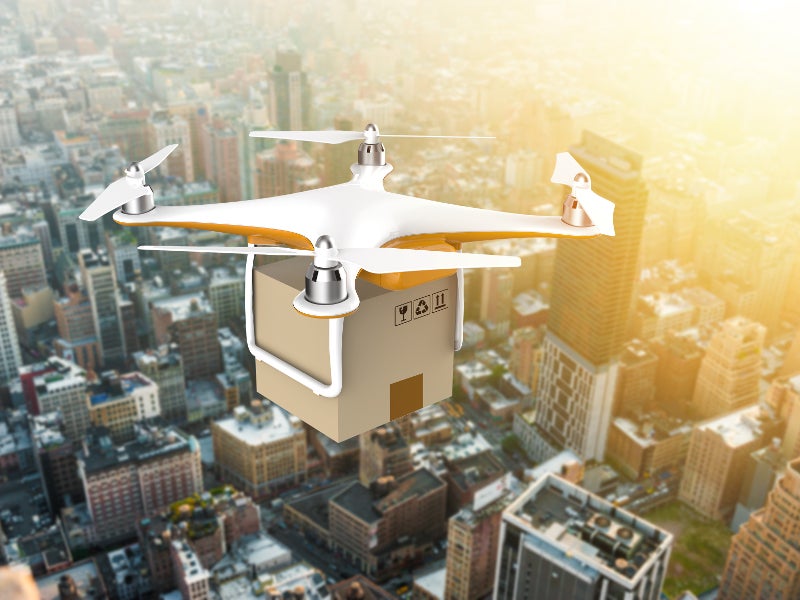 Robotics has revolutionised retail throughout every step in its operations from production, postage, fulfilment, and the customer journey. As robotics becomes more technologically advanced and begins to incorporate more complex aspects of artificial intelligence (AI) such as machine learning, it becomes not only a useful cost-cutting tool for efficiency-seeking retailers but also an indispensable aspect of customer experience.
Top retail trends in robotics
Listed below are the top retail trends in robotics, as identified by GlobalData.
Boosting productivity in logistics and supply chain
High-growth industry leaders have streamlined their logistic and supply chain networks by incorporating robotics into their processes. Robotics in warehouses significantly reduces operating expenses and also drives efficiency and accuracy. Although initial capex costs are significant, on an average a period of four to five years will demonstrate a return on investment. Companies that do not invest in robotics and automation limit their growth opportunities. Robotics and automation in warehousing exist in various aspects including barcode and scanning automation, automated vehicles, inventory automation, and back office automation. As well as driving down costs, it enables quicker fulfilment and shorter delivery periods for customers.
There is also an increasing presence of robotics and automation in the delivery process. Many global retailers including Alibaba and Amazon are pioneering new technologies in autonomous vehicles and drones to help streamline the delivery process and mitigate the significant costs of last mile delivery. In February 2019, Amazon acquired robotics company Dispatch, which specialises in AI, autonomous vehicles, and robotics. Although robotic technology is available in automated delivery, much research and investment is still required to implement it in mainstream fulfilment.
Enhancing store operations
In more recent years, robotics in retail has gradually expanded from being predominantly used in logistics and supply chain to being used in-store to help converge online and offline retail. The world's largest retailer, Walmart, has incorporated robotics in its stores to assist with store operations including cleaning, scanning stock, unloading trucks and managing in-store inventory. The management of store inventory is a major problem for many retailers, with inaccurate tracking leading to lost revenue. Robots can solve this problem by constant stock taking, shelve audits and identifying stock shortages. As the field becomes more technologically advanced and AI develops, the level of accuracy in tasks undertaken by robots will consistently grow.
Customer experience
With the ever-increasing pressures from online retail on physical retailers, brick-and-mortar retailers are looking for new ways to maintain customer engagement and improve the shopping experience. American home improvement retailer Lowe's has introduced an autonomous robot, Lowebot, in 11 of its stores. Lowebot was introduced to help customers with simple questions and to help them navigate to certain items. The Lowebot features an interactive screen that customers can use to enter a request and is able to assist in a number of different languages. The implementation of Lowebots frees up employee time and allows them to focus on providing personalised advice.
As customers expect a more personal shopping experience, traditional retail sales associate roles have developed into consultant or product expert roles at companies such as Lowe's and Apple. Human interaction still remains an integral element to the shopping experience; this is particularly the case with retailers who specialise in durable goods. Customers require expert consultants to advise them on the product range so that they can make informed decisions on their purchases.
This is an edited extract from the Robotics in retail – Thematic Research report produced by GlobalData Thematic Research.