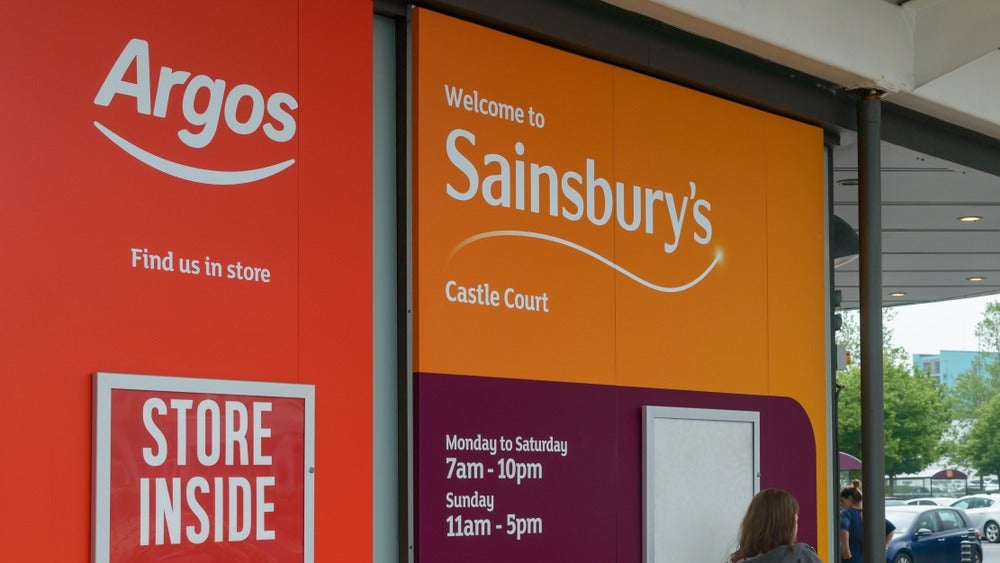 More than two years have elapsed since Sainsbury's acquired Argos, but the group's combined sales of general merchandise (excluding clothing) have failed to dazzle, with negative sales growth in four of the last seven quarters.
Sainsbury's Argos acquisition
While cost synergies have helped its bottom line, the group must address its falling consideration and usage among homewares shoppers, to halt further decline of its market share.
When Sainsbury's acquired Argos and Habitat in September 2016, the group's 2,000 stores gave it a chance to become the market leader in homewares.
And back when Sainsbury's reported its H2 2017 results, Argos was the star performer – in the 24 weeks to 11 March 2017, sales at Argos rose 4.1% compared with Sainsbury's total retail sales (excluding fuel), which fell -0.6%.
But since then, the group has reported just one general merchandise number each quarter – the combined performance of Sainsbury's, Habitat and Argos – but strong revenue growth has proved elusive.
The acquisition has delivered significant cost synergies for the group – £51m of profit growth was reported for the six months to 22 September 2018, which it said was driven by cost synergies being realised sooner than anticipated – but sales of general merchandise have often underperformed grocery and clothing.
The muted performance of general merchandise comes in spite of the rollout of Argos stores inside Sainsbury's supermarkets, which now exceed 250, and two new store openings for Habitat in September and October 2018.
Sales growth reported each quarter (%)
Sainsbury's quarterly group sales growth by sector (%)
To explain the recent disappointing performance over the Christmas 2018 trading period, Sainsbury's pointed to declining sales of toys and the impact from reduced participation in Black Friday, but takeup of both Sainsbury's and Argos for homewares purchases also declined year-on-year in the 3 months to January 2019. GlobalData research suggests that Argos, in particular, is suffering, as consideration and usage have fallen sharply over 2018.
Argos consideration and usage among homeowner shoppers (%)
Now that hopes of joining forces with ASDA to create a general merchandise powerhouse are fading, Sainsbury's must seek to improve its general merchandise sales, particularly in homewares, where the combined Sainsbury's/Argos share is forecast to dip to 6.6% in 2019, down from 7.0% before Argos' acquisition in 2016.
More can certainly be done to promote Argos' range of homewares. The convenience offered by its locations inside Sainsbury's and Fast Track same-day delivery options are clear strengths over competitors, but as its consideration falls away, these advantages are less likely to be realised.