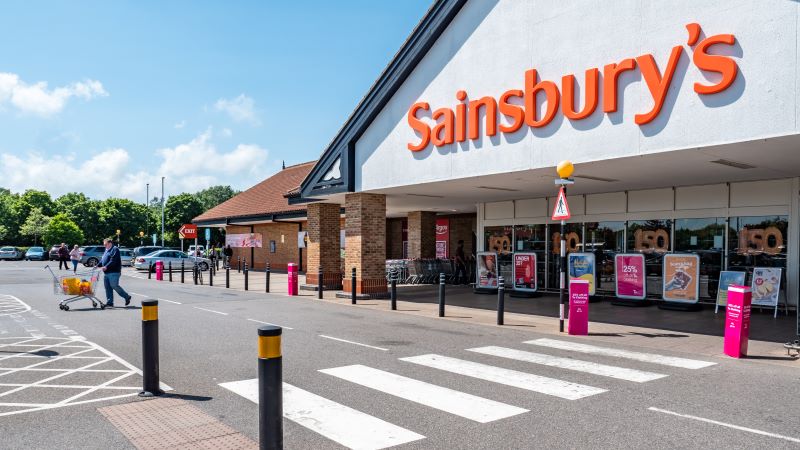 UK supermarkets have been dealing with supply chain issues, along with higher energy and transportation bills. Despite these challenges in the sector, many retailers have decided to minimise the impact of the rising cost of living on their employees by increasing their salaries. One way to achieve this is by working with the Living Wage Foundation, a UK-based organisation established in 2011 which aims to encourage employers to pay a fair Living Wage. This is independently calculated every year to meet the real cost of living, and is different to the national minimum wage.
UK retailer Sainsbury's is the latest to sign up to the Living Wage Foundation to set the Real Living Wage, and has increased its salaries by 5.3%, representing a total of 25% over the past five years. The retailer has stated that the wage increase is in recognition of the hard work and the long hours that its employees put into the business during the pandemic.  This initiative might receive positive feedback from consumers, especially now that they are facing the Covid-19 impact and high inflation. As highlighted by GlobalData's Q1 2022 consume survey, 54% of UK consumers are extremely or quite concerned about their financial situation. Furthermore, paying the Real Living Wage is a great indicator of the company's values, as it shows Sainsbury's is committed to maintaining their motivated staff and reducing employee turnover rates. A company that is accredited by the Living Wage Foundation might receive more applicants during the hiring process as the company has gained a better reputation for creating good working conditions.
Other retailers have decided to join this foundation and increase employee salaries such as Waitrose and John Lewis, in which employees will see their salaries increased by 5% from March. Moreover, M&S employees will also obtain a pay rise from April to up to £10 an hour. Aldi remains the retailer that best pays, as its minimum hourly rates are higher than the Real Living Wage. Aldi would have announced a rise on the minimum hourly rates in February, that it is translated to a minimum of £0.83 more per hour than the National Living Wage. However, inflation is estimated to surpass 7% in April, which might devalue the pay increase.
Sainsbury's is also committed to reducing the impact of rising inflation rates on its customers. As outlined in the company's recent financial results, it saw a rise in sales during the Christmas period, owing to its Aldi price matching scheme, and the implantation of My Nectar Prices. According to GlobalData's Q4 2021 consumer survey, 27% of UK consumers find that the retailer loyalty program is the most influential factor when deciding where to purchase their grocery, which rises to 42% amongst Boomers, as opposed to just 16% of Gen Y and none of Gen Z. Older cohorts are more interested in receiving product offers based on their past purchases than younger generations. More retailers will be encouraging the use of their loyalty schemes not only to achieve valuable consumer data, but to drive sales by offering discounts with the card when prices are expected to rise.