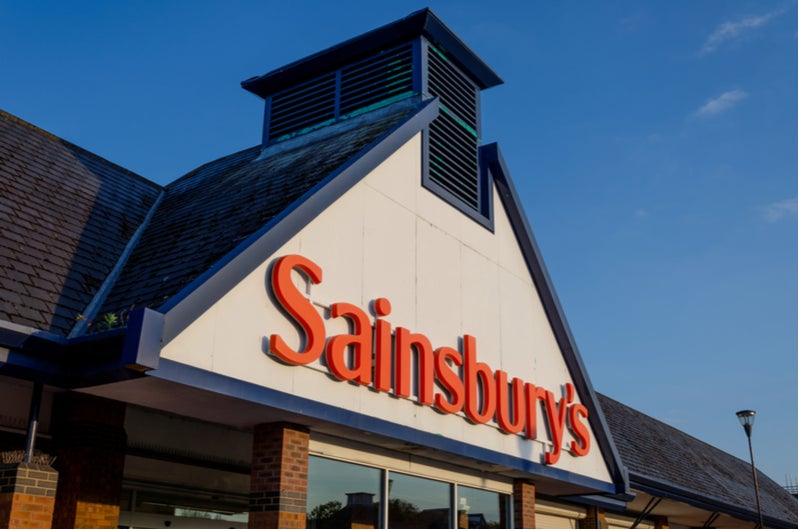 Sainsbury's faced a number of challenges ahead of its 150th birthday celebrations last month, culminating in the largest year-on-year market share decline of the UK's major supermarkets, instead of merging with ASDA to overthrow Tesco to become the market leader.
But with the mourning period over, Sainsbury's will be wanting to gain the upper hand on its competitors – and recent data shows that being strong on sustainability could be just the incentive it needs.
Sustainability is set to be one of the grocery market's buzzwords over the next decade. When considering a grocer to purchase food & grocery from, 63.3% of consumers consider sustainability an important factor in that choice – considerably higher than when shopping for clothing (38.5%) or health and beauty products (32.2%). And with the "Blue Planet Effect" leading to consumers pointing the finger at supermarkets to decrease their environmental impact through the likes of plastic reduction (of which the UK supermarkets create an estimated 800,000 tonnes a year), it has put the UK's biggest retailers in the unenviable position of balancing social responsibility with protecting margins.
Figure 1: Consumer attitudes towards retailer responsibility on sustainability and personal consideration of sustainability in food shopping
Note: Net agreement statements for personal consideration of food sustainability and retailer responsibility to act sustainably, split by which supermarket each respondent said they did the majority of their food and shopping with. Data is taken from GlobalData's 2,000 respondent monthly tracker survey from April 2019. Net agreement is calculated by taking the percentage of those who strongly agree/agree minus the percentage of those that disagree/strongly disagree. Please note that when asked about the responsibility of retailers to act sustainably this refers to all retailers, not specific supermarkets.
Big Four move on sustainability
But as the adage goes, every problem is an opportunity in disguise – and this is true for Sainsbury's. Its Big Four rivals are not ignoring the issue, with Tesco trialling 45 lines of plastic-free fruit, ASDA removing 6,500 tonnes of plastic over the last 12 months, and Morrisons placing "Find Local Solutions" in its six strategic priorities.
But there is plenty more to be done, and Sainsbury's should be looking to get ahead of the pack – not only to help the planet but draw in the widening consumer base that considers sustainability a key concern when food shopping. Sainsbury's may have already come to the same conclusion, earlier this week pledging to become the first supermarket to remove all plastic for its loose fruit, vegetables and bakery items by September – thereby reducing its plastic output by 500 tonnes per year in doing so.
Admittedly, the Big Four are not the only fish in the plastic-ridden sea when it comes to sustainability. Iceland justifiably considers itself a leader in this field, with "Doing It Right" proudly posted over its dedicated sustainability website following on from its controversial "Rang-tan" Christmas advert. And more recently, Waitrose has announced the creation of a "refillable zone" trial, allowing customers to fill their own containers with a range of ambient foods such as cereals, rice and pasta. But through sheer volume alone, it's the Big Four who have the ability to activate the greatest positive change.
Sustainability may play a role of real importance in the battle against the discounters. Although Aldi and Lidl both have their own takes on sustainability (particularly Lidl, with its unique focus on healthy eating and reducing deforestation through using sustainable sources for soy), neither spring to mind for most shoppers as true "leaders" in sustainability. So with volume growth in the food & grocery market set to accelerate from 2020 onwards as consumers start to trade up again, coupled with Sainsbury's promise to compete on price more thoroughly snuffed out by the UK's Competition and Markets Authority, an alternative route of being strong on sustainability is a worthy platform for Sainsbury's to build a comeback from the last difficult few years. In particular, Sainsbury's should target areas where its rivals are not as focused – such as experimenting with package sizes to lower food waste – and drive home improvements for the shopper through in-store marketing.