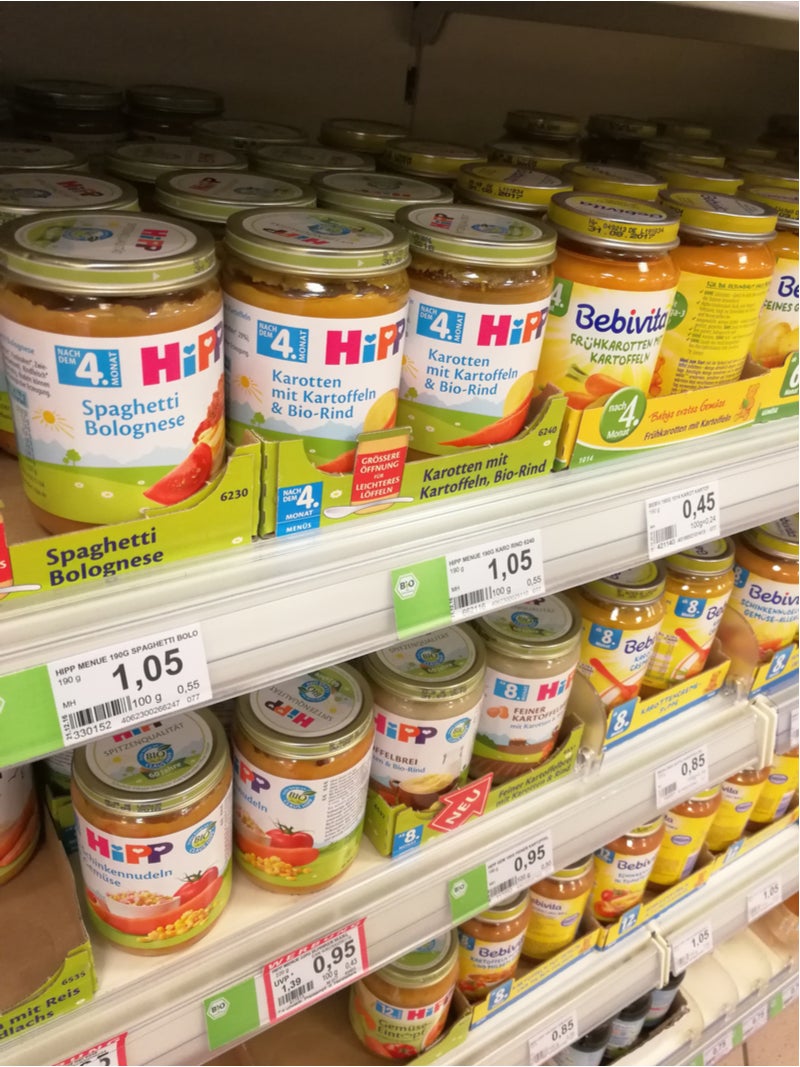 Baby food producer HiPP – which pioneered the organic baby food segment long before organic was a mainstream concept – is the first of the major baby food players to address the issue of single-use plastic in the packaging of its products.
The company plans to stop using single-use plastics by 2025. In some ways, this appears an unambitious target, given that baby foods were traditionally packaged in glass or even cans, both of which can be recycled. However, the last decade has seen the, apparently, unstoppable march of the pouch as the preferred packaging of choice for parents.
Single-use plastic packaging
According to reports by GlobalData, in the UK, for example, 46 per cent of baby meals are sold in plastic pouches, while in Sweden the level has reached 39 per cent.
The popularity of pouches has been founded on their convenience. They are lightweight and therefore easy to carry while on the go with a baby and all the related paraphernalia. They are reclosable, meaning that parents don't have to use the whole pack in one go. Because the product can be squeezed out of the pouch, there is reduced risk of contamination of a half-used pack than with jars where food has to be spooned out. And for many parents the attraction of being able to give a toddler the pouch so that they can simply suck out the contents – rather than having to be spoon-fed or spoon-feeding themselves with all the associated mess – has proved irresistible, despite warnings that the use of pouches in this way can cause tooth decay and slow a child's ability to learn to chew food.
Hipp plans to take a multi-faceted approach to solve the problem of single-use plastics in its packaging.
Firstly, it aims to make greater use of glass jars. This is a simple step as it already has the manufacturing capability and parents are already familiar with the format.
Secondly, it is looking to novel natural packaging materials, including grass and wood. These will be more of a challenge, both from a technical point of view and also in terms of persuading parents to purchase unfamiliar products – they will have to offer many of the benefits currently provided by pouches if they are to appeal to parents. Moreover, the availability of organically grown raw materials may prove a stumbling block – the company is already having problems sourcing organically grown ingredients for its baby food due to cross-contamination from environmental pollutants such as glyphosate.
The third prong of its approach will be to make its plastic packaging recyclable. It is already possible to recycle baby food pouches in some countries via the TerraCycle system – in the UK Ella's Kitchen operates this as EllaCycle – which collects pouches and recycles them into plastic pellets for making items such as garden furniture.
The limitation with this system is that consumers have to make the effort to save the pouches and take them to a collection point. It will only be when pouches can be recycled via doorstep recycling systems that pouches can, in fact, be called recyclable.
Unless HiPP can make a success of novel packaging materials or develop truly recyclable pouches, it is unlikely that it will succeed in its aim of ending its use of single-use plastic. But if it can, other manufacturers are likely to follow in their droves.