The Covid-19 pandemic has dramatically impacted consumer behaviour since its emergence in late 2019. The surge in active Covid-19 cases last year forced governments all over the world to impose lockdowns and social distancing measures to curb the spread of the virus. The subsequent closure of schools, offices, and entertainment outlets forced adults and children alike to spend more time indoors.
The trend towards working from home, online education and the increased use of online platforms for entertainment, shopping and social media led to a surge in screen time on digital devices. These trends continue to persist, as evidenced by GlobalData's 2021 Q1 consumer survey, wherein 52% of global respondents admitted that they are spending more time online or have started doing this in just the last three months. The survey also identifies that socialising virtually with friends and family, along with grocery shopping on online platforms, has continued to gain popularity.
Shiseido Company Limited revealed that the increased time spent online elevates physical and mental fatigue and has an adverse impact on skin health. The increased exposure of skin to the blue radiation emanating from computer and smartphone screens gives rise to porphyrin, an oxidative damage factor, which deteriorates the skin barrier function and leaves skin looking dull and tired. The company is conducting research and development into active ingredients such as shikuwasa extracts, which are thought to enhance skin function against this so-called 'digital fatigue'.
Similarly, Unilever's Science and Technology division revealed that blue light from digital devices' screens can penetrate more deeply into the skin than ultraviolet radiation from the sun, thereby causing pigmentation and hindering melatonin production. The company recommends the use of ingredients such as zinc oxide, vitamin C, vitamin B6 and niacinamide to neutralise the effects of blue light and protect skin from digital fatigue.
With uncertainty around how long the pandemic will persist, the use of digital devices and the subsequent exposure to blue light is not expected to decrease anytime soon. This provides an opportunity for cosmetic companies around the world to stay competitive amid the pandemic by rolling out products with ingredients that deal with the harmful effects of blue light on the skin.
Estee Lauder's Perfectionist Pro is one such product and comes with UV Fluid SPF 45 and vital antioxidants that are claimed to protect skin from infrared and blue light. Similarly, the Blue Light Protection Mask from MudMasky is a special-purpose product that claims to help the skin fight the high energy visible (HEV) light that emanates from digital devices such as smartphones and laptops.
Free Report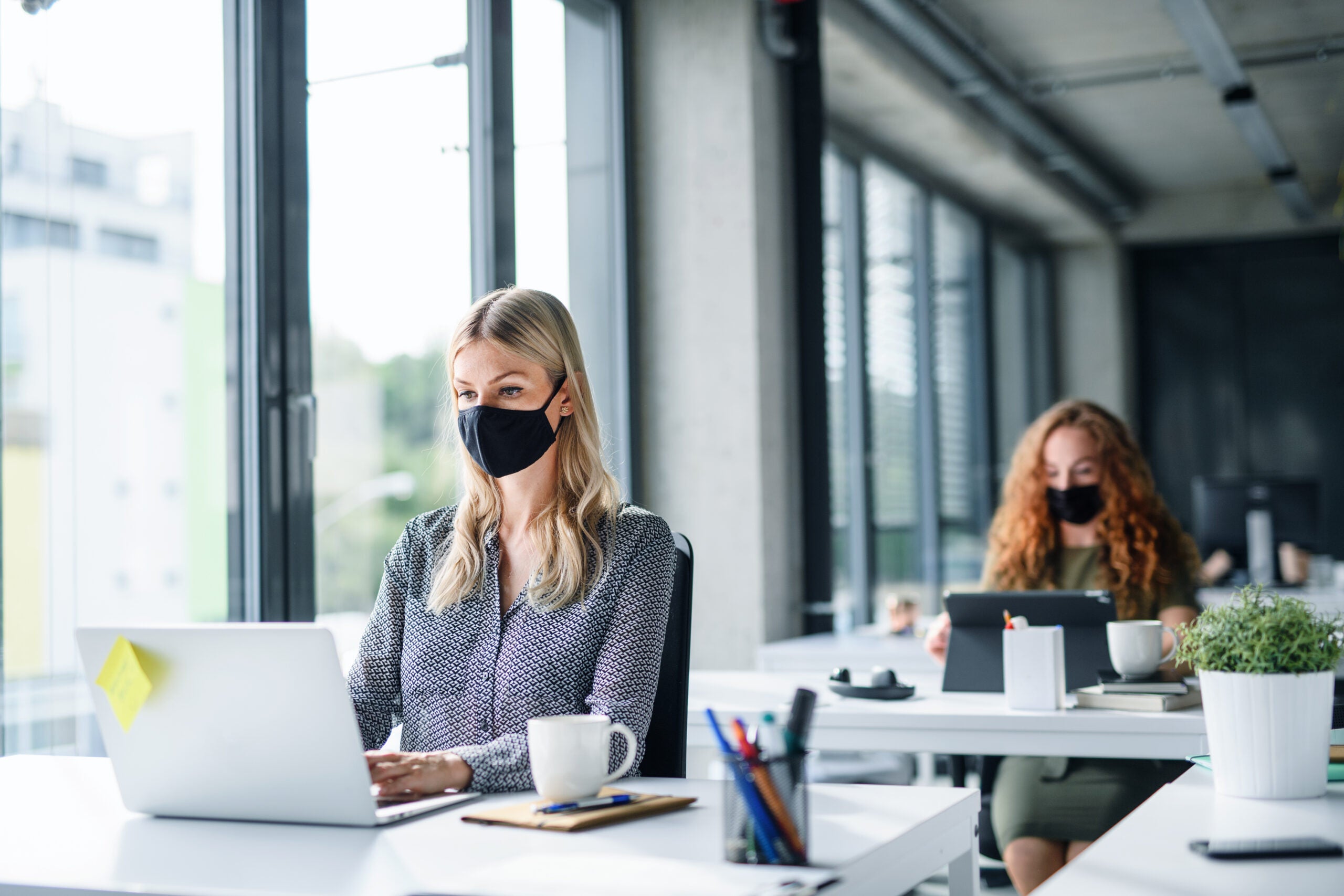 Navigate your business through the 'new normal'
COVID-19 continues to dominate headlines the world over. It has already affected our lives forever. The way we work, shop, eat, seek medical advice, and socialize will all be different in the future. Quite how different remains to be seen, but all industries must plan for multiple eventualities.
Faced with an explosion of conflicting information on how to plan and implement successful recovery strategies, decision-makers are in dire need of a single, reliable source of intelligence. 
GlobalData's COVID-19 Executive Briefing gives you access to unparalleled data and insights to successfully navigate the uncertain road to recovery across the world's largest industries. Understand every aspect of this disruptive theme by delving into:
 COVID-19 infection update, with statistics on the spread, testing by country, as well as the latest data on vaccines and therapeutic developments

 
Economic impact overview, covering stock market indices, GDP, unemployment rates, policy responses & GlobalData's economic recovery scorecards

 

Sector developments, with access to sector insight summaries, cross-sector indices and the leaders and laggards in each industry vertical

 
Whatever your company's imminent strategic plans, the long-lasting impact of COVID-19 must not be overlooked. Find out how to futureproof your business operations – download our report today.
by GlobalData