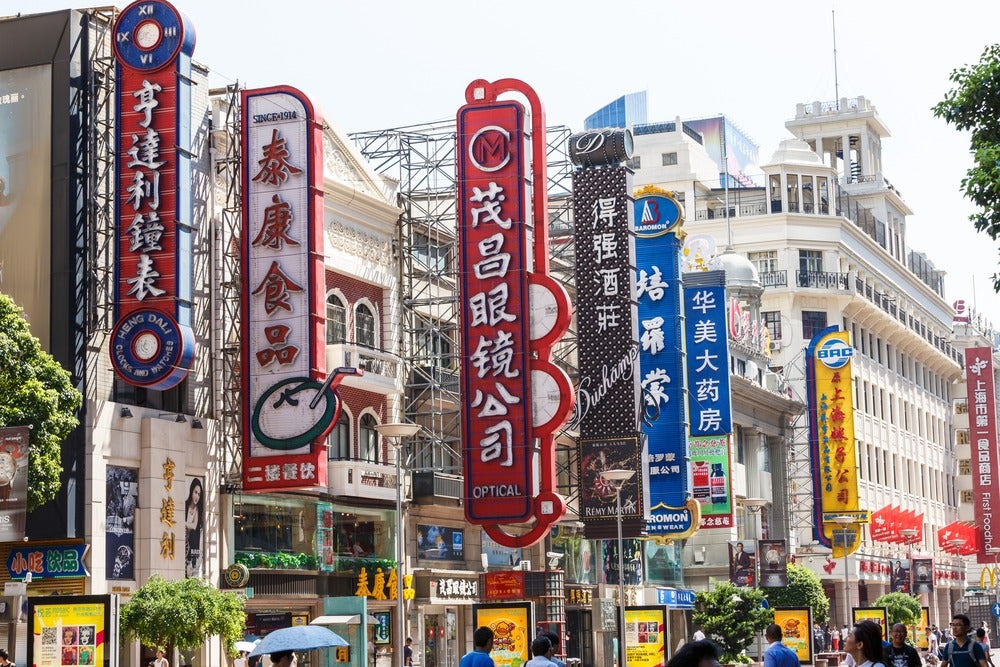 Tech giant Apple is unlikely to be the only global brand to suffer from China's anticipated economic slowdown in 2019.
Despite averaging 9.5% annual growth over the past two decades, the Chinese economy has started to slow and the outlook for the coming year is expected to be even worse than last year with only 6.3% growth is forecast for 2019.
Big brands
Apple chief executive Tim Cook said recently the company had missed its earnings targets in the fourth quarter of 2018, which he attributed to a decline in sales in the Chinese market. The announcement prompted the stock to plunge around 8% in after-hours trading.
It is widely expected that Apple will be joined by other global brands equally exposed to the Chinese slowdown.
The importance of China to the global economy means any slowdown in its growth has huge economic ramifications for the global economy.
Cars
China is a crucial market for all automakers globally; MarketLine data reveals the Chinese new cars market grew by 2.5% in 2017 to reach a value of $408.6 billion. Rapid economic growth in China led to a burgeoning middle-class, which meant consumers were willing to spend on new cars.
However, a number of Western companies such as Volkswagen and Ford have reported a slide in sales in China due to competition from cheaper domestic brands and the loss of momentum within the economy.
Coffee
Even coffee brands are experiencing difficulties. Starbucks had ambitious plans in China, which has become its second largest market after the US.
Sales have been slowing in recent months. As a luxury brand in China, Starbucks is vulnerable when consumers cut back on spending when wage growth begins to slow. Local competitors such as Luckin Coffee, which appeals to a more price-sensitive consumer has been increasing its presence significantly and poses a serious challenge to Western brands.
Dependency
Given Apple's current revelations, global brands that are heavily reliant on the Chinese market will be keeping a close eye on current developments.
In particular, premium products and brands could be the hardest hit as the economy slows and consumers look to take their money elsewhere.
A number of retail brands will be vulnerable to the changing allegiances of the Chinese buyer when it comes to consumer products. Brands such as adidas, for instance, generate 18% of total sales from China, while jewellery retailer Tiffany's and apparel firm NIKE generate 16% and 15%, respectively.
Although retail sales are still growing, the pace of growth has been slowing for a number of years and the current trade dispute with the US is only adding pressure on the situation.