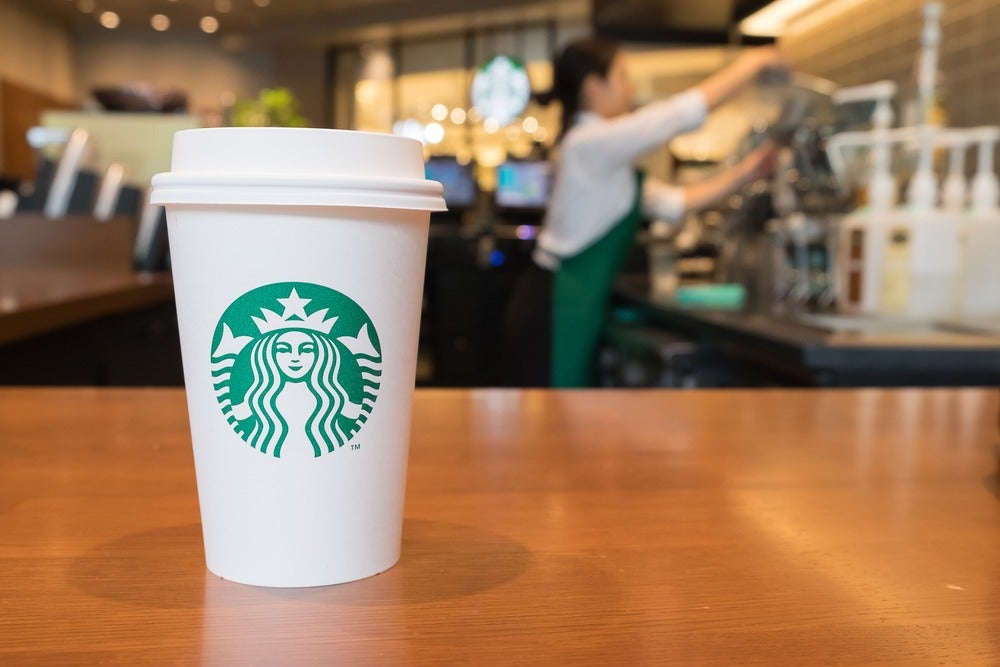 Coffee retailer Starbucks has the strength to grow in early 2019 despite a slowing Chinese economy.
At the start of 2019, China reported growth of 6.6% in 2018, highlighting its slowest real GDP growth rate since 1990, according to a recently released Marketline report.
Starbucks President and Chief Executive, Kevin Johnson, is, however, confident that "amplifying the Starbucks brand" will offer the basis for its continued growth.
Despite the Chinese economic slowdown placing pressure on discretionary spending, on which Starbucks depends, the coffee company has faith that its 2018 partnership with internet commerce giant Alibaba, to serve 30 cities and 2,000 cafes, will see it ride out the Chinese slowdown.
Store sales in China increased by 1% compared with Q1 2018, with the total amount of stores in the region up 18% for the same period. Starbucks opened 541 new stores in the first quarter, bringing its worldwide total to 29,865, representing a 7% increase over Q1 2018, according to the 77-page Country Statistics report.
Worldwide revenue for the quarter was $6.63 billion, with the company doing better than the estimated $6.49 billion. Starbucks' net income had a considerable fall from the quarter previous, reaching just $760.6 million, a considerable drop from $2.25 billion in 2018.
Rivals are gaining strength
Competition has come in the form of Chinese start-up company Luckin Coffee, which plans to rival the US coffee giant by extending its store network to 4,500 by the end of 2019. The company hopes to attract custom with discounts to office workers and students. But for the time being at least, Starbucks controls the market and still commands considerable clout in what is a vitally important consumer market.
The company's in-house rewards card, Starbucks Rewards, has seen its customer membership increase by 14% in the US through Q1, compared with Q4 in full-year 2018. The increase was Starbucks' biggest membership gain in three years, highlighting the scope the company still has to expand and attract new customers.
Improving growth outside of China will help the company ease through the slowdown too. Popular takeaway delivery service Uber Eats plans to expand to reach around a quarter of Starbucks stores in the US by April 2019, taking advantage of the rise in takeaway delivery services while still being able to grow its bricks and mortar stores.