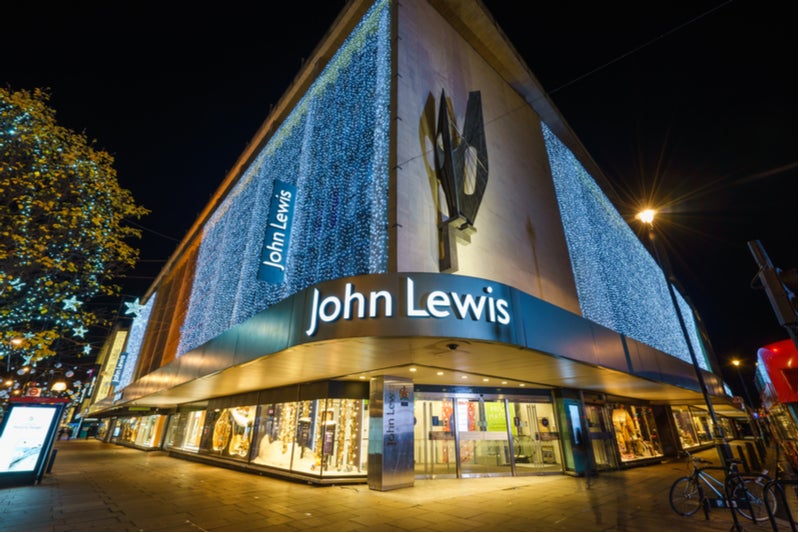 John Lewis Partnership has posted increased weekly sales figures and has been bolstered by sales of own-brand products and continued clearance offers, the company confirmed recently.
In the week to 13 July, John Lewis total sales rose 1.3%. Moreover, the company saw a 7.2% increase in fashion sales; own-brand fashion sales jumped 6.6%, which the company attributed summer clearances.
Heavy discounting can adversely affect John Lewis
While the company is setting out a number of strategies to drive growth, John Lewis has embarked on a number of promotions and sales in recent years.
The issue with this is that If customers are used to getting goods at a reduced price, they tend to hold off buying until there is a sale on.
In addition to this, heavy discounting can dilute a brand's image. Frequent discounting serves to lower the value of the brand because of an almost subconscious reaction that quality also has been lowered.
However, the company is seeking to avoid this by developing new product lines. After revamping the womenswear offering in September 2018, John Lewis is now turning the focus on menswear, announcing the "most significant menswear investment to date".
John Lewis unveils new menswear brand as part of wider revamp
The menswear offering will be anchored by two standalone in-house brands: Kin, a label it launched in 2013, and John Lewis & Partners, a new 280-piece collection.
The two brands will sit alongside a growing number of labels available at John Lewis department stores and online including Ralph Lauren, Barbour and Ted Baker.
Private labelling allows John Lewis to offer something distinct to its customers and separate itself from its competitors.
With private branding, John Lewis has created an own-brand image and marketing identity, promoting stronger customer recognition and loyalty.
In comparison, competitor Debenhams has been unable to establish a clear brand proposition for its customers. Lack of brand identity has resulted in the retailer lacking relevance to younger consumers and standing out in an over-saturated, competitive market place.
John Lewis is set to launch a new men's personal styling experience
Changing shopping trends, combined with rising business costs, and the drop in the value of the pound have contributed to a string of traditional high-street retailers closing stores and restructuring finances.
As a result, retailers are looking at ways to stay relevant and entice customers. John Lewis is unveiling a new men's personal styling experience and will launch at the retailer's Oxford Street flagship store.
Featuring a revamped menswear floor, 20% of the space will be dedicated to services and 1,000 sq ft will be a new experiential area that will encourage customers to try something new. This is an interesting strategy as it sets John Lewis aside from its competitors.
John Lewis is using a number of strategies to generate growth through extending its private label range and offering customers a new styling experience. However, the company may need to reassess its sales and promotion as in the long run heavy discounting can dilute brand image.