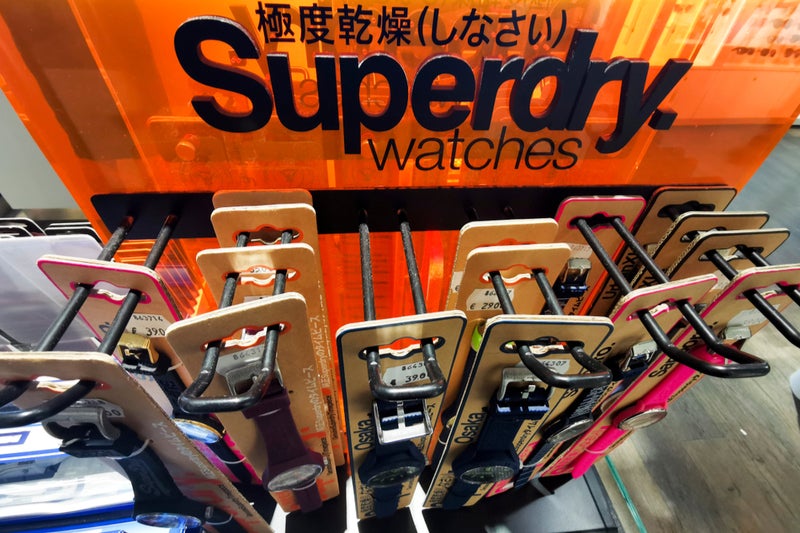 Superdry's woes were amplified in its final quarter of FY2019/20, with the impact of the COVID-19 pandemic stifling demand for clothing and footwear. While its CEO Julian Dunkerton has had significant plans to revitalise the company, the outbreak has put a major spanner in the works, with revenue declining by 36.9% during Q4 FY2019/20, resulting in sales for the full year falling by £166.2m to £705.5m. Though the retailer has recorded significant growth in its online channel throughout April, following closures of stores across Europe, USA and UK, this has only been enough to offset roughly a third of its usual offline revenue, so it must increase its use of social media and digital marketing communications to drive website traffic further.
Alongside aims to increase the number of products sold online, and repopulating flagship stores with greater densities of stock, one of the main goals of Dunkerton's transformation plan was to become less reliant on promotions, with a return to full price sales. While the retailer managed to improve its full price mix by 12.0ppts during FY2019/20, this will now prove to be increasingly difficult, as the closure of Superdry's stores will leave surplus amounts of stock remaining at the end of the season. As several fashion retailers have already been discounting new season stock to entice spending, Superdry is likely to feel pressured to change its approach throughout the pandemic, but must ensure that this does not risk causing greater damage to its brand perception.
Superdry's abundance of hoodies and joggers has potential to aid its appeal amid the pandemic, as shoppers increasingly prioritise loungewear purchases while spending more time at home. However, its prominent branding often proves to be off-putting to consumers, who are becoming increasingly brand loyal, with a preference for wearing logos of sports players like NIKE and adidas. Therefore, it should make its designs more trend focussed, to reduce its negative perceptions, and regain greater desirability amoung younger shoppers. Superdry is also facing tough competition from fast fashion players like boohoo.com and ASOS, with its prices appearing expensive in comparison, so must better justify its price points through brand exclusives and celebrity endorsements.