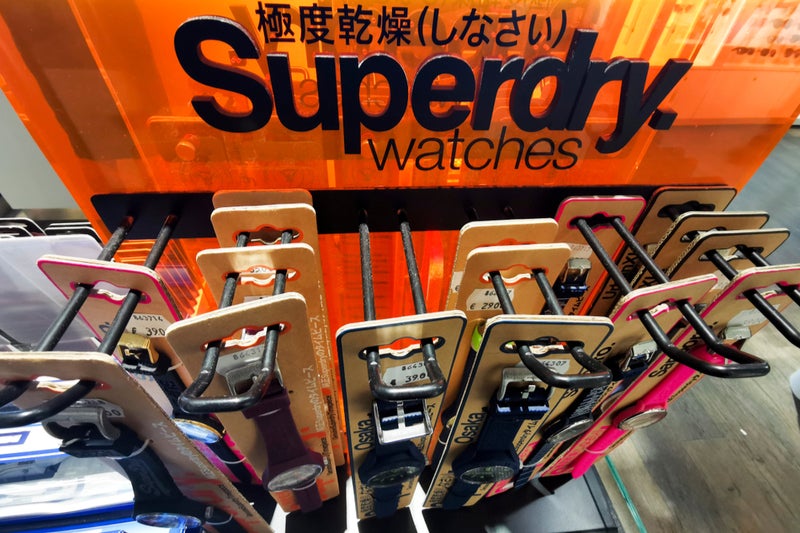 Superdry announced its first half financial results, with the major headline being significant losses.
The retail company has posted losses of £4.1m in the six months to October, the first half of its 2020 financial year. This was in stark contrast to its £26.4m profit over the same period the year before.
However, in the overall 2019 financial year the company reported a staggering £85m loss – a disastrous collapse when compared to the previous year's £65.3m profits. When compared to the company's recent performance, losses of only £4m seem like a step in the right direction.
Co-founder Julian Dunkerton spent almost all of the troubled 2019 financial year engaged in other demands.
Since his return in April of this year, the company's fortunes have slowly improved. Dunkerton has stated that he wanted the brand to return to its "design-led roots" and condense its product offerings.
Superdry – poor results caused share price fall
In order for the company to return to a profitable state and become more attractive to investors management need to focus on two areas.
Firstly, the company has diluted its brand by continuing to expand its product range. This is despite it being most well-known for its hoodies and jackets. As Dunkerton recognized, the company needs to reduce its product lines and focus on the most iconic sellers. This should re-establish its image as a relevant clothing retailer.
Second, the company needs to improve its online presence. As consumers shift ever-closer to online-only shopping, high-street retailers will continue to struggle. There is no excuse, today, for any retailer to have an underdeveloped online presence. Superdry, like most, does sell its products online but it would benefit from increased investment. Again, co-founder Dunkerton has recognized this.
Julian Dunkerton clearly has a strong vision for the company's future and an understanding of what its customers want. Time will tell if Superdry will survive the e-commerce boom, or join the long list of collapsed retailers. However, Dunkerton's return to management provides some much-needed hope for the struggling retailer.