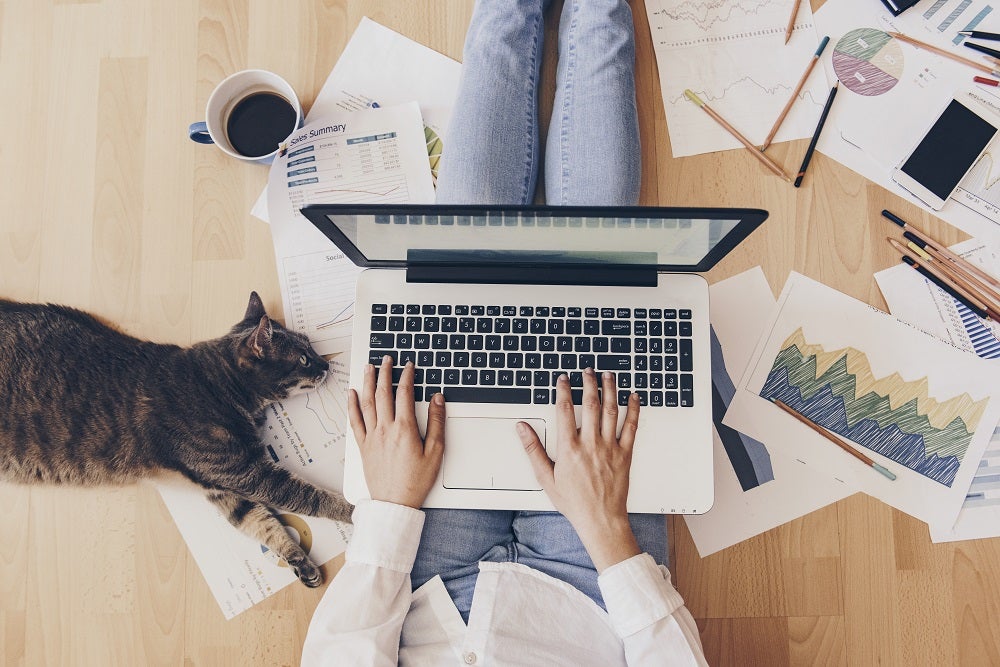 When many EU countries are in lockdown, the government in Sweden has chosen the opposite path believing a more lenient approach is better.
The Swedish Government does not agree with imposing measures by mandate, including self-isolation and limiting movement. Instead, Swedish authorities strongly advocate personal responsibility and entrust the population to make their own decisions when socializing, working, shopping, travelling, and attending sporting events.
According to the Swedish Public Health Agency, 'each and everyone in Sweden has a responsibility to prevent the spread'. This is echoed by Sweden's lead epidemiologist, Anders Tegnell, who emphasizes that the agency prefers voluntary measures, adding: 'and we have a long tradition that it works rather well'. As of April 7, this means Swedes do not have to self-isolate unless exhibiting symptoms and schools remain open together with restaurants, bars, shops, and malls. Swedes can also still attend sporting events, freely use public transport, and up to 50 people can meet at official gatherings.
With 591 deaths and 7,693 reported COVID-19 cases in Sweden as of April 7, could the Swedish Government's strong push for personal responsibility be the solution? Unfortunately, common sense says no. After all, governments do not advocate personal responsibility when it comes to speed limits, but traffic laws and enforcement save lives. Authorities also do not rely on personal responsibility to help combat obesity but turn to regulations and sugar taxes. The public is not even deemed responsible enough to drink coffee without a label warning that the coffee is hot.
As of April 7, Sweden accounts for 77% of all COVID-19 deaths and 38% of all confirmed cases in the Nordics (excluding Iceland). Unfortunately, the situation is likely worse than currently reported. First, only people in need of care or already hospitalized are accounted for in the statistics. Second, reporting inconsistencies lower the actual count. For instance, it was not until April 5 that the Stockholm County started reporting COVID-19 cases from the region's geriatric wards, causing an immediate spike in the numbers. Finally, limited testing means only 54,767 Swedes have been tested, making Sweden only the 32nd most tested country globally behind Kazakhstan. These factors significantly undervalue the actual number of infected people in Sweden.
Even if COVID-19 magically disappears by Easter, the damage is already done as the relaxed measures will likely have allowed asymptomatic people to unknowingly spread the virus across Sweden. Therefore, a sharp increase in both infection and death rates in the next two to three weeks in Sweden will not be surprising. Although some still point to the low COVID-19 cases in Sweden as proof of success, a backdraft is likely developing and the government could be proven wrong in relying on personal responsibility during a life-threatening crisis.
This will put a strain on FMCG retailers, especially since Sweden does not have reserves of hospital equipment, medicine, or even food. In fact, more than seven million masks were burnt in the early 2000s as they were deemed unnecessary. Worryingly, most major retailers utilize just-in-time supply chains and do not carry buffer stock either. This will place a tremendous burden on the supply chain, inventory, and distribution when the pandemic escalates in Sweden. To date, both Swedish authorities and retailers reassure that supply meets demand and there is no product shortage. The primary challenges are distribution and ensuring stores are fully stocked. Preparation will be key in the coming weeks and one can hope the Swedish Government take personal responsibility and ensures the nation is safe and has toilet paper.