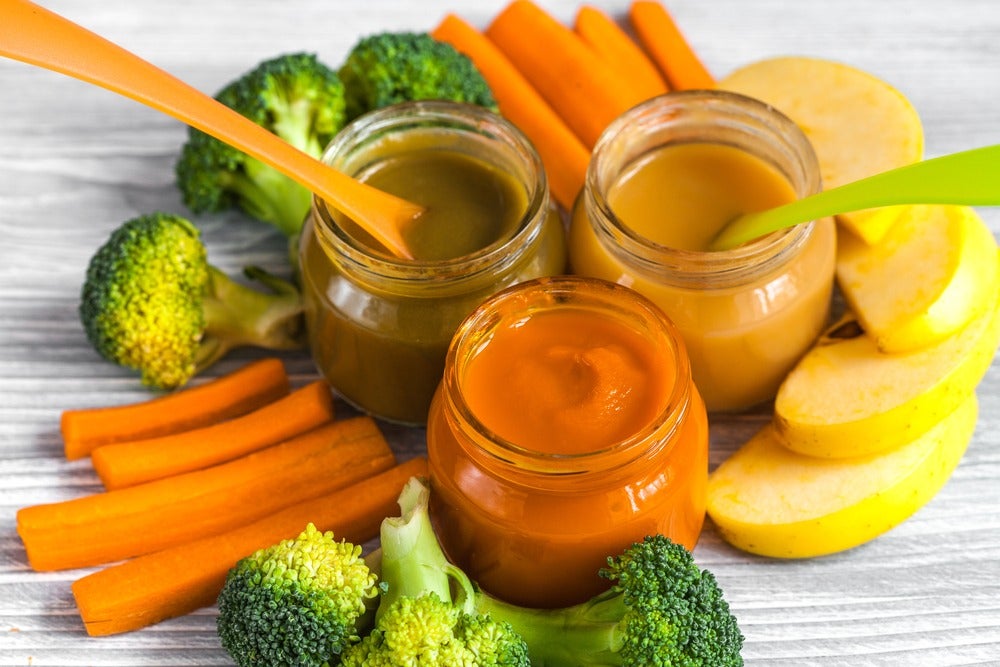 A recent report on the US baby food sector has revealed a potential solution to the problem of allergies in children could also provide a much-needed boost to the baby wet meals category.
Inspired Start is a recently launched range of fruit purees specifically designed to introduce the eight common food allergies to babies aged four months plus.
Each pouch contains one gram of allergen protein, except for the banana and tree nut pouches, which contain one gram of each tree nut protein (almond, walnut and cashew) for a total of three grams.
Baby food sector, value and volume
Although the wet meals category is the only part of the baby food sector to have shown appreciable value growth – partially due to the introduction of new formats, principally the pouch – volume sales have stagnated since 2012, the report by GlobalData found.
The effects of the global recession, since the start of the decade, have led some parents to opt for home-prepared rather than bought meals, while at the same time there has been a global decline in the number of births, particularly in Western European countries.
The greater availability of pouches, which have proved popular, has significantly boosted average unit prices (36% from 2012 to 2018).
In addition, the fact that the latest available figures disseminated by the US-based group FARE indicate that 5.9 million children in the US – equivalent to 8% – have food allergies, and it is clear that, if successful, a range of wet meals that offer the chance of a child avoiding developing allergies which could be life-threatening, could do much to revive the currently dormant wet meals category.
Given the high cost of these products – averaging twice the price of Ella's Kitchen's organic pouches – the market is likely to enjoy a significant boost.
Wet baby meals: volume sales trends, 2012-2024
Note: the figures in red show the potential impact of an additional 8% of babies entering the sector. Source: Baby food sector in the US, 2019, GlobalData