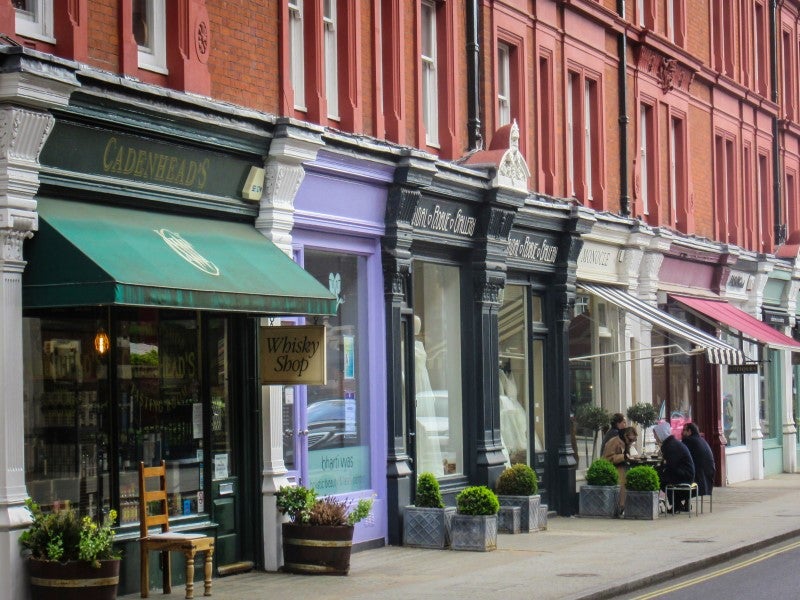 COVID-19 has caused long-term changes in consumer behaviour, as a post-lockdown reconnection with the great outdoors, along with ongoing fears about contracting and spreading the virus, have reduced the appeal of shopping on the high street. The appetite for shopping online has grown out of necessity, and e-commerce has charmed many new customers with its ease and accessibility. The digital shift accelerated by COVID-19 has forced many retailers to move online and significantly reduced footfall in UK shops, threatening the future of brick-and-mortar retailers. However, technology has the potential to reverse some of the damage.
Despite the easing of lockdown restrictions in the UK, footfall to brick-and-mortar stores has remained low. UK Government ministers have warned that footfall may never return to pre-pandemic levels. National footfall figures published by Springboard highlighted that in week 26 of 2021 (27 June to 3 July), UK footfall volume was at 72% of overall capacity compared to 91% in the equivalent week of 2019.
According to the BRC-LDC Vacancy Monitor, one in seven brick-and-mortar stores are vacant across the UK, a five-year high. This could be detrimental to the economic future of both the UK and retailers. The pandemic has proven to be a challenge for government strategies to increase footfall in brick-and-mortar stores, as many shoppers continue to prefer e-commerce. The global e-commerce market grew by 40% to $2.2tn in 2020, according to GlobalData forecasts. Retailers that fail to adapt to this shift will be left behind.
Increasing footfall is key if retailers are to maximise profits. Retailers can increase footfall by increasing the attractiveness of the storefront, building customer loyalty, bolstering marketing, and offering in-store services beyond the capabilities of the internet, such as expert advice and assistance.
Tech start-up NearSt aims to increase retail footfall by promoting products that are currently available in-store locally to people searching on Google. The Google-backed solution shows customers live shop stock to drive shoppers in-store. The app was trialled by stores in Mayfair and Belgravia, London. NearSt teamed up with the landlord, Grosvenor Group, and optimised Google Local Inventory Ads to promote inventory information in local stores, including Vickisarge, Creed, and Pringle of Scotland. The trial found that in 36% of cases, retail journeys that started with an online purchase intention ended with offline physical store visits. An estimated total of £185,000 was spent by 815 shoppers that were driven in-store after viewing suggestions from the tool.
The technology increases transparency for customers by guaranteeing availability before shoppers commit to travelling to the store. As a result, the platform has the potential to increase footfall for retailers. NearSt's developers have discussed plans to expand the feature onto social media platforms to increase inventory visibility to a wider cohort.