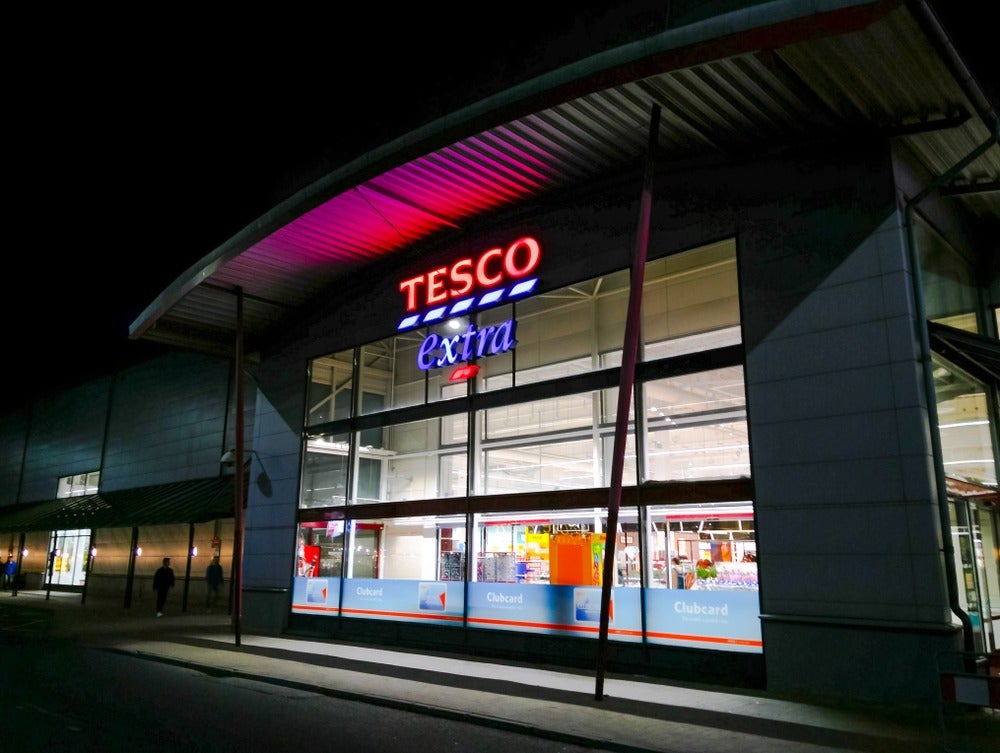 Tesco has recently announced a number of schemes in an effort to combat plastic waste and appeal to consumers' growing appetite for more environmentally conscious choices, making the endeavours of other retailers pale in comparison, including competitor Sainsbury's.
Tesco and sustainability
Following Tesco's impressive full-year results reported this week, with its turnaround targets almost achieved, sustainability should be its next big priority in order to continue gaining share in the highly competitive UK grocery market.
One of the initiatives introduced by Tesco is a trial of removing 45 lines of plastic packaged fruit and vegetables in the Watford and Swindon Extra stores, including apples, bananas and avocados. This is a positive move to reduce plastic for items where the packaging is unnecessary, and consumers are already accustomed to purchasing some loose fruit and vegetables.
Tesco should expand this trial to convenience stores, as the vast majority of fruit and vegetables in small format stores are in packaging – meeting busy consumers' demand for more environmentally conscious choices. Prior to Tesco's scheme, Marks & Spencer started a trial of two aisles of plastic-free fruit and vegetables in a London store. However, Tesco's trial could have a far wider impact due to its larger store estate and customer base.
Aiming to enhance its sustainability credentials to appeal to a growing population of more environmentally conscious consumers, Tesco has also recently announced that it will ban hard-to-recycle plastic packaging (eg bread bags, black trays) by the end of 2019.
This is a bold commitment that implies a greater sense of urgency than the similar schemes of other grocers (eg Iceland aiming to eliminate plastic on all own-brand products by 2023), so is likely to resonate with consumers. Grocers that act faster will more quickly build a reputation as a sustainable retailer and as a result, capture greater shopper spend.
Tesco collaboration with Recycling Technologies
Tesco also announced a trial in 10 stores in collaboration with Recycling Technologies to enable consumers to recycle hard-to-recycle plastics, such as crisp packets and pet food pouches. Local councils do not currently recycle these items, and as councils endure further budget cuts, retailers could fill the gaps in recycling services.
As competitor Sainsbury's struggles with falling like-for-like sales, it could use sustainability to boost its performance and reputation by capitalising upon an increasing number of consumers being influenced by sustainability credentials. For instance, the retailer could partner with international recycling company TerraCycle to provide and promote in-store recycling stations for a wide range of products (eg contact lenses, pens, coffee pods).
Food & grocery is one of the sectors in which plastic and sustainability are more evident to consumers due to the visibility of product packaging and often-stated source of the food, whereas consumers may not consider the sustainability of the cotton in the clothes they buy or the packaging used to deliver it to the store.
Grocers should note that, despite the highly visible nature of plastic, it is only one element of sustainability, and consumers are increasingly looking to retailers to take greater action to tackle climate change.
Retailers that can persuade consumers that they are taking significant action, stand to benefit in the long term, by attracting customers and ensuring the sustainability of their supply chains.