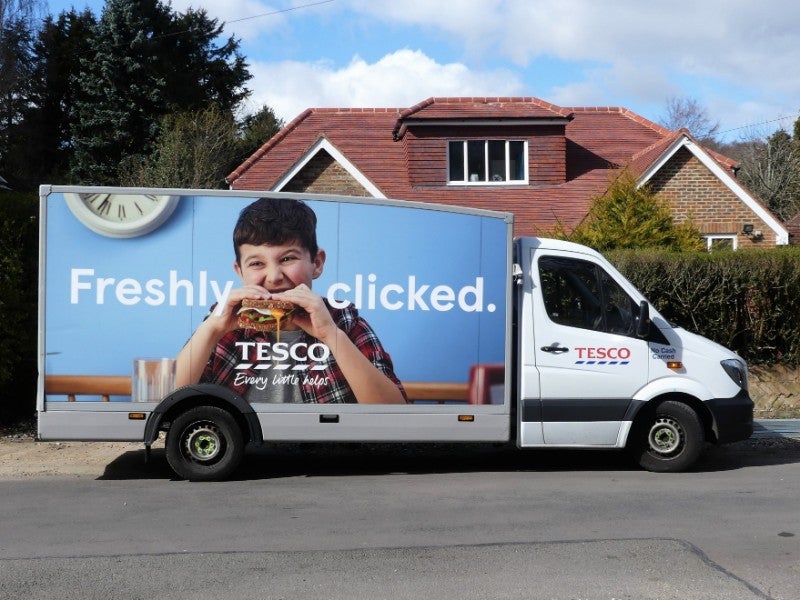 UK supermarket giant Tesco said that while it was increasing its online grocery delivery capacity by more than 20%, it was still unable to meet demand for a nation staying home. According to the company's chief executive, Dave Lewis, 85%-90% of all food bought will require a visit to a store, despite its weekly number of home delivery slots increasing from 660,000 to 805,000 (approximately 22%).
The company also announced that the costs during Covid-19 could cost the supermarket up to £925m as staff fall sick and are replaced with new hires, equating to approximately 50,000 absent workers from a pool of about 320,000. Tesco has hired 45,000 new staff to cope with the heightened demand, but this mainly addresses current absences, rather than shifting focus even more strongly to home delivery.
Stockpiling and the closure of foodservice has resulted in an unprecedent increase in sales for the supermarket and UK FMCG industry as a whole. As consumers attempted to preempt the imminent lockdown, panic buying drove Tesco sales up by 30%, while UK grocery sales leapt by one fifth, a record estimated at £10.8bn, in the four weeks ending 22 March.
During Tesco's peak week of stockpiling, following government recommendations to wash hands more frequently, self-isolating consumers purchased 363% more containers of liquid soap. Toilet roll sales increased by 76%, amounting to 3.6 million packets sold. Likewise, six million tins of beans were sold, more than double the usual amount, and 3.3 million tins of tomatoes, an increase of 115% compared to a typical week's sales.
By contrast, clothing and fuel both fell by 70% as consumer demand and access was limited owing to staying home.
Lockdown has influenced consumers to move away from premiumisation, single-serve and on-the-go products, and focus more on value and bulk-buys, especially for products that are shelf safe at ambient temperatures. Due to the priority given to handwashing, we can expect liquid soap and hand sanitiser to remain an in-demand product in Tesco stores. Demand for home delivery should be the cornerstone of Covid-19 strategies, however, and it's here that Tesco will have to invest to provide the public with the food they need at the lowest personal risk.
Tesco has around 3,800 stores in the UK and Ireland, and reported a 14% rise in underlying profit for the year ended February 29. With new hires and demand gradually returning to something more normal, home delivery will remain unlikely for most consumers.