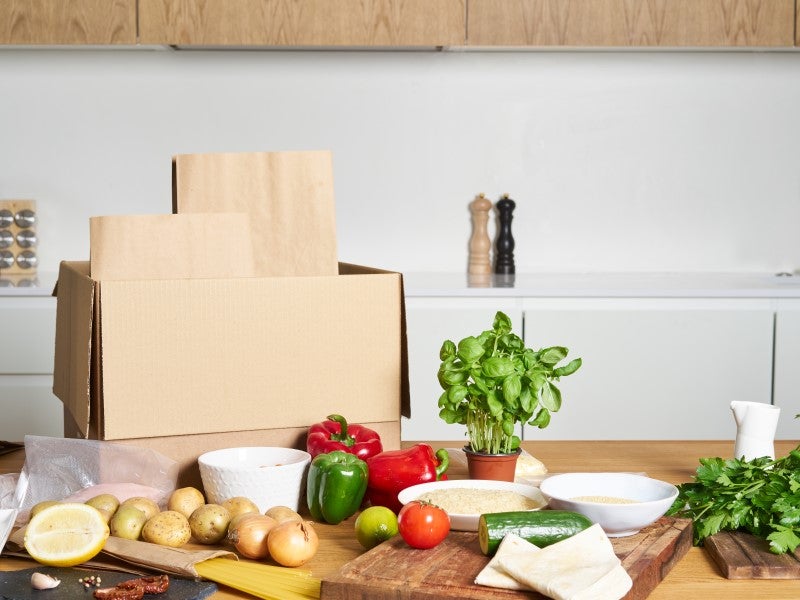 UK-based plant-based meal kit brand, The Flavourists, has recently hit the shelves in Waitrose. The brand is capitalising on the increased consumer demand for meal kits and interest in adding plant-based meals into their diets. The product range was launched in Waitrose at the start of April and will also be available in Booths and Ocado from May.
Consumer lifestyles and shopping behaviours have changed due to the Covid-19 impact. As more consumers spent more time at home, there was a rise in the use of delivery brands and aggregators to order food and try new dishes in the comfort of their homes. Meal kits have become more appealing and are on the rise, as they offer many benefits for consumers from healthy recipes and convenience to affordability. According to GlobalData's Q1 2022 consumer survey, 66%* of UK consumers reported that they are continuing to cook meals at home from scratch and 27%* say the same regarding meals kits. What's more, since the start of the year, almost one in ten (7%) of UK respondents have started to incorporate meal kits into their home cooking routines, showing that adoption of these products continues to grow, albeit at a slower pace.
With meal kits, consumers obtain a list of ingredients and easy-to-follow recipes that make the cooking process very simple, which is something that consumers see as very convenient to introduce into their lifestyles, even to those that are working from home and will fancy trying new recipes. The Flavourists has perceived a strong interest in plant-based cuisines, which is underscored by GlobalData's research, as over one in ten** UK consumers are actively trying to increase their consumption of plant-based meat, dairy and seafood. Additionally, the proportion of consumers that are consuming plant-based alternatives to meat in moderation is high, with a quarter of UK consumers. This makes for a large target market, with a high number of consumers willing to try the Flavourists recipes and include them in their routine throughout the week.
The Flavourists was founded by Zoe Stroud, Kyrsten Halley and Mia Hartwell with Chef Joe Lee and the UK food manufacturer supporting the business financially to make the idea live. The Flavourists has created two ranges, namely Sizzle Kits, in Creamy Makhani Style Curry and Yellow Thai Style Curry variants, and Sizzle & Stir, in Sticky Teriyaki and Herby Green Pesto offerings. Each meal includes two servings and can be ready in 15 minutes. These aromatic dishes, made with pea and wheat protein, might attract the 33%* of UK consumers that prefer meat alternatives derived from peas. The brand presents nutritional information and a short ingredients list, making it more accessible for consumers to understand and see what each dish is made of. Furthermore, the brand has focused on recyclable packaging through its partnership with Prevent Ocean Plastic, providing plastic trays made from recycled material collected from coastal areas. This bodes well for the company's future, as consumers are increasingly looking for all-around better-for-you products that incorporate health, sustainability and convenience factors.
* GlobalData's Q1 2022 consumer survey
**GlobalData's Q2 2021 consumer survey