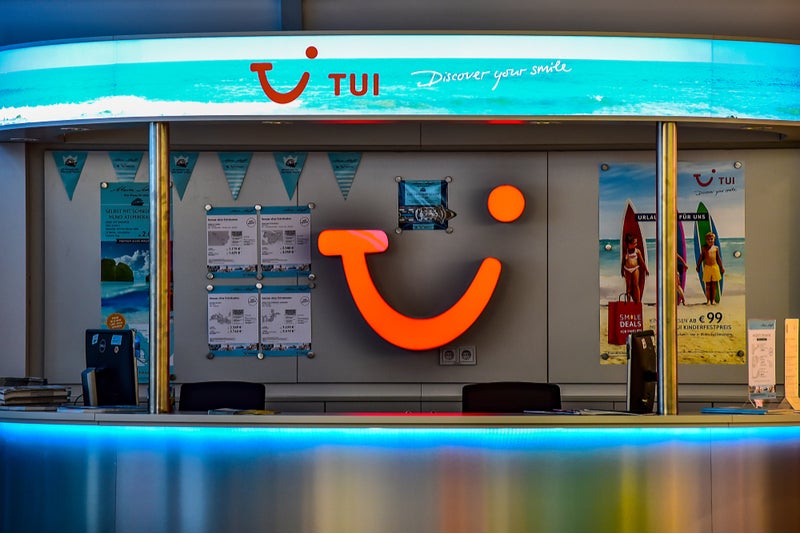 TUI has opened its first concession in a branch UK fashion retailer Next in what constitutes a bold new strategy.
The store chosen for the tie-up is in the heart of Sheffield on the city's main shopping street, The Moor, and the choice is a strategic one that should yield results.
June saw the launch of new Tui holidays with flights departing from Doncaster Sheffield airport to Orlando, US. Tui has also said 2020 holiday dates will become available from the same airport to Cancun, Mexico.
Tui and Next in Sheffield tie-up
As Tui looks to push these routes and destinations, the choice of Sheffield as the first site of a Next store concession is a strategic and shrewd one.
Accepted industry theory asserts that potential holidaymakers will visit the concession and book a holiday. That it is likely most people entering the store will be local means that packages with flights from Doncaster Sheffield airport can be promoted, with the added convenience boosting the chance of conversions.
The new concession features booth-style seating so customers can see their holiday plans on a large screen when discussing options with a travel adviser. A travel money desk, which gives Tui the opportunity to exploit the demand for ancillary services, is also available. The popularity of Next as a fashion retailer will also benefit Tui, enabling the firm to profit from Next shoppers' proximity, or 'popping-in', while they are already in the store. Some of these shoppers may not have visited the tour operator's dedicated Pinstone Street location and it is this convenience factor that Tui is banking on.
Being situated inside a major store in a high-footfall area of a large city should give Tui a clear indication of whether this journey into the unknown is a success. Its offerings from Doncaster Sheffield are growing but still limited compared to other airports such as Manchester and Glasgow, so Sheffield represents a good trial base.
If the venture yields the desired results, Tui can look to strike similar concession agreements with retailers in cities such as Manchester and Glasgow. Not only will this allow Tui to attract custom but perhaps allow it to close or downsize its existing standalone stores, saving on operating costs.