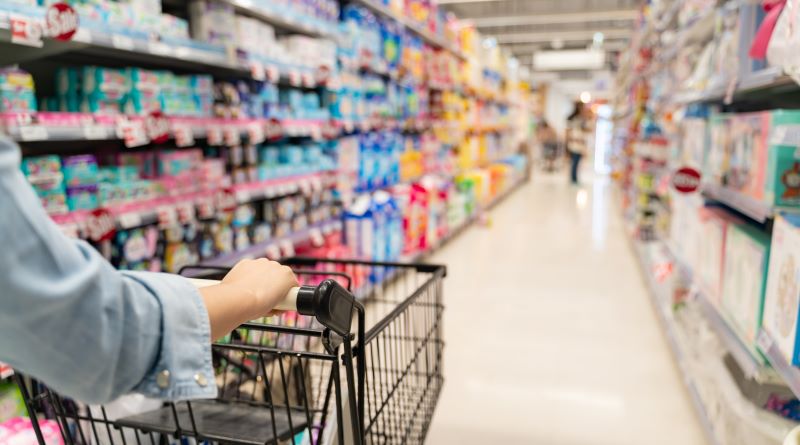 In December 2021, UK inflation rose to 5.4%, representing the highest figure in almost 30 years. Inflation, the rise in the cost of goods and services in the economy, has increased sharply in recent months in many countries around the world. While not exclusive to the UK, the cost of living has been compounded by additional factors such as supply chain issues and the rising price of energy.
According to GlobalData's latest 2021 Q4 consumer survey, over a third (38%) of UK consumers are quite or extremely concerned about their personal financial situation. Young adults are most disproportionately concerned about their finances, with over half (57%) of UK millennials expressing quite or extreme concern. In the wake of Covid-19, where many people have struggled to secure employment, the rising cost of living has forced many to adopt new lifestyle and shopping behaviours. As remaining Covid-19 restrictions start to lift, consumers will struggle to justify the cost of eating out and, instead, entrench at-home consumption and entertainment behaviours they have grown used to over the past two years.
The erosion of purchasing power will likely restrain demand in the economy, forcing many consumers to rethink what accounts for a necessary purchase during their weekly shop. At the same time, price-sensitive consumers will increasingly adopt a budget-minded attitude to grocery shopping, opting for value purchases and price promotions. Rising inflation may also encourage consumers to stock up on goods that are slower to lose value, such as frozen food. In the same month as the rise in inflation, UK retail sales fell by 3.7% in December from the month before, which suggests that consumers are cutting out 'non-essential luxuries' like clothing and confectionery.
For brands, their reaction to inflation in the long term will likely see a response of 'shrinkflation' in product size or quantity. This practice allows companies to increase profitability through cost reduction, whilst maintaining the same retail price. Instead of passing on the rising cost of raw materials to the customer, a confectionery brand may reduce the size of a chocolate bar as an alternative to raising retail prices in line with inflation.
In the long term, the persistence of high inflation will continue to dampen consumer confidence. The implications of falling purchasing power over a persistent time period will likely re-introduce some of the shopping behaviours seen at the initial outbreak of the pandemic. In anticipation of further rising prices, consumers may resort to stockpiling household goods and long shelf-life items. Similarly, shopping visits may reduce in frequency, but involve the bulk buying of essentials. The Bank of England wields some policy tools to combat inflation, but UK consumers are also at the mercy of a number of external global factors that may prolong financial hardship for the near future.