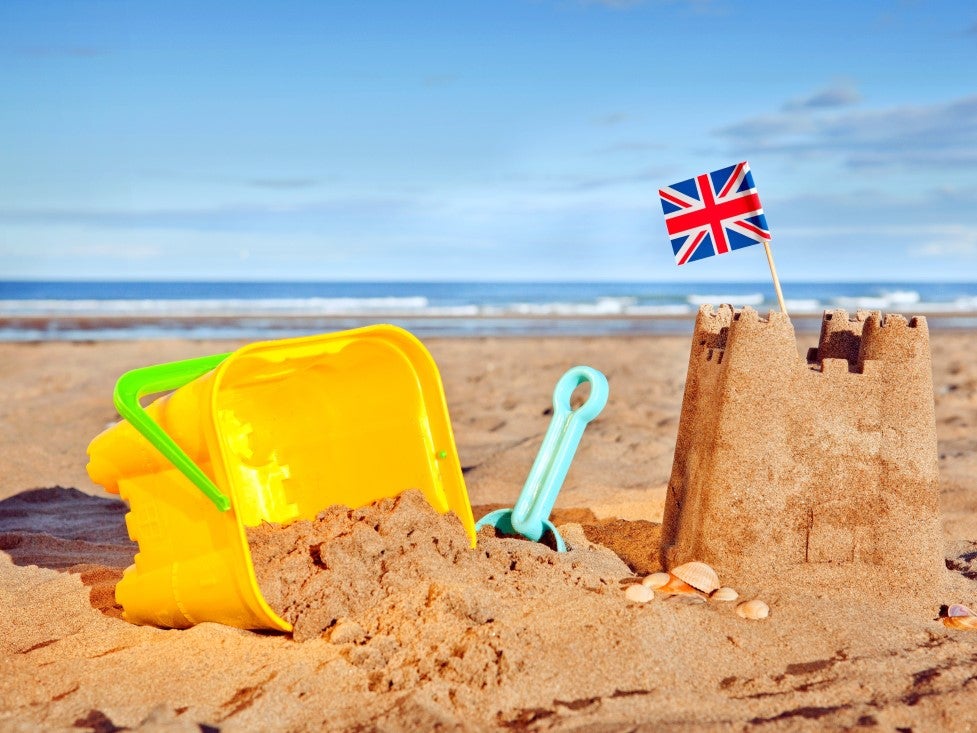 Messaging from the UK Government early in June is making it clear that the official position is to discourage thoughts among the public of a resumption of foreign holidays this summer and promote vacationing in the UK, for public health (and undoubtedly domestic economic) reasons. However, with consumers now frantically replanning their summer breaks and hunting down accommodation and the accessories and activities of this time of year, demand may be about to outstrip supply in various sectors.
It has been reported extensively by the UK media that stock levels of products regarded as summer essentials, such as tents, garden or beach toys, and picnic baskets are running low and concerns are growing of demand boosted by staycationing UK consumers overwhelming supply chains. Some 60% of UK suppliers of such summer-focused products have witnessed delays to imports and four-fifths are worried that they face running out of stock with an inability to source more.
A backlog of imports has developed over recent weeks partially due to the blockage of the Suez Canal and its huge knock-on effects to the movement of global trade from East to West. COVID-19 restrictions, packaging material shortages, shipping container demand and the additional COVID disruption to shipping stemming from India's health crisis are all playing a role in what is seen as a coming perfect storm. Now, as the UK Government starts to prepare the ground for a possible delay in Freedom Day (21 June) from COVID restrictions and is encouraging people to holiday at home and not travel abroad, these supply problems are clashing directly with a boost in domestic demand, as consumers rush to lay plans for UK getaways or summer holidays spent in the home garden. This is a particular challenge for small businesses that face being priced out of the shipping market by big business, as competition forces prices up, right when they have enormous demand and opportunity.
So what effect does this have on fast-moving consumer goods (FMCG)? The media focus has primarily been on those headline-worthy holiday products that suggest disruption to summer rituals and expectations, but there are likely to be various effects manifesting in categories such as food and drink, suncare, FMCG retail and foodservice. These will be both positive and negative, creating a potential conflict between supply and demand, opportunity and threat.
For example, as COVID restrictions lift (assuming a third wave does not result in a walk-back of easing), foodservice operators face the possibility of a resumption in trade but with turbocharged demand as consumers go out to eat, whether staycationing away from home in the UK or just as a more frequent summer treat. On the flip side, those that may source ingredients or products from overseas could face supply challenges and menu restrictions that dampen their ability to fully exploit that opportunity.
Retailers similarly see potential for a summer sales boost from money not being spent overseas but could face empty shelves or reduced choice from that demand and under-strength supply chains clashing. Food and drink demand promises to be strong, and a good summer would benefit suncare sales from consumers on the UK's coasts or back gardens, but brands could be hit by supply chain shortages. Fruit imports might, for example, see some continued disruption: there have already been delays to the transport of Indian grapes and New Zealand apples destined for the UK and other markets, with extended voyages necessary to circumvent Suez. Even with the canal clear, the knock-on effects of the blockage continue to be felt seismically through the world's shipping lines and supply chains.
Overall, these scenarios create added pain for companies looking to make up for lost time and opportunity due to the pandemic. While there are undoubtedly opportunities for UK businesses off the back of a consumer base eschewing foreign vacationing and looking for options here for their holiday cash, circumstances may prevent them from taking full advantage, frustrating consumers in the process if they face shortages, whether that be of available accommodation, garden furniture or premium barbeque foods and imported beers.