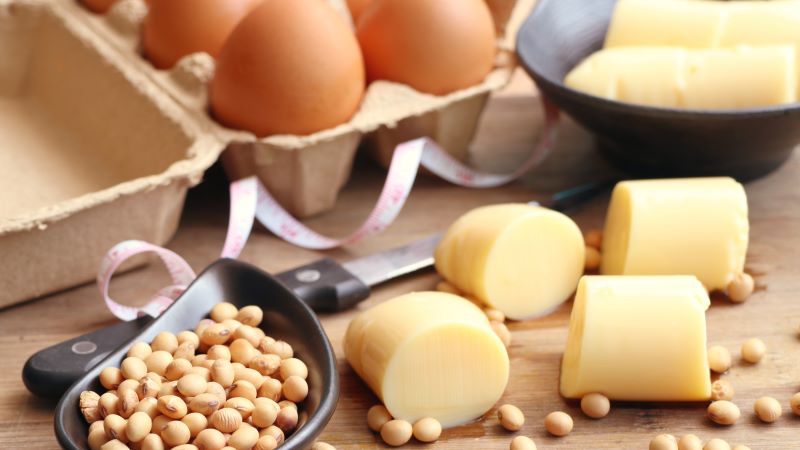 The UK food industry across retailers and restaurants is grappling with turkey and egg shortages in the run-up to the crucial festive season due to what has been dubbed the country's biggest bird flu epidemic. During one of the busiest periods of the year, it is essential that brands avoid bare shelves and sparse menus to retain their sorely needed customers. While alternatives to turkey can be sought through other meat products, egg replacements are a more difficult proposition. Brands should turn to plant-based and vegan-alternative egg products to help alleviate shortage pressures.
For some time now, consumers have been increasing their appetite for vegan and plant-based products. In Q3 of 2022, over two in five (22%)* Brits report being either flexitarian, vegetarian, or vegan. The food industry has made a concerted effort to meet this demand, particularly in dairy and meat alternatives. However, the availability of egg alternatives is still extremely low. Traditionally, one of the most common options has been to use store cupboard binding agents such as aquafaba (chickpea water), which works well in baking but cannot replicate eggs as a standalone dish. Tofu made to replicate scrambled eggs is also common on vegan brunch menus, yet the classic yolk-and-whites form continues to be elusive.
One brand which is attempting to fill the gap is Crack'd. The brand offers a bottled liquid egg-alternative which is currently stocked by retailers such as Ocado and Tesco. It claims to be a versatile product suitable for use in recipes from baking to poached and scrambled eggs. However, as one of the most widely available brands on the UK market, its pricing positions it in a similar bracket to premium egg brands. One of the key concerns in the plant-based and vegan sector is that inflationary pressure is dampening demand for these products. With regards to purchasing choices in Q3 2022, 89%** of UK consumers are reporting to regularly switch to cheaper alternatives, and a further 78%** have stopped buying these products regularly altogether because they have become too expensive. Bearing this in mind, consumers may start to compromise ethics and health concerns, foregoing costly plant-based products.
High prices are evidently off-putting for retailers and restaurants considering adding plant-based and animal-alternative products to their range. Nevertheless, faced with the prospect of nothing to sell at all because of the various disruptions to the farming industry, brands may continue to extend vegan ranges regardless. Diversification in product ranges offers retailers more flexibility and buying power in the case of shortages, and could help to safeguard brands amid future disruptions. Furthermore, innovation and investment are making these products more commercially available and affordable. For instance, in the Netherlands in 2022 it was announced that plant-based was on average cheaper than meat. Considering current supply chain issues, eggs and meat inflation has the potential to outstrip plant-based, so brands should start stocking up now to avoid losses.
*GlobalData's 2022 Q3 global consumer survey
**GlobalData's 2022 Q3 global consumer survey, 'continue to,', 'more frequently', and 'starting to' responses combined