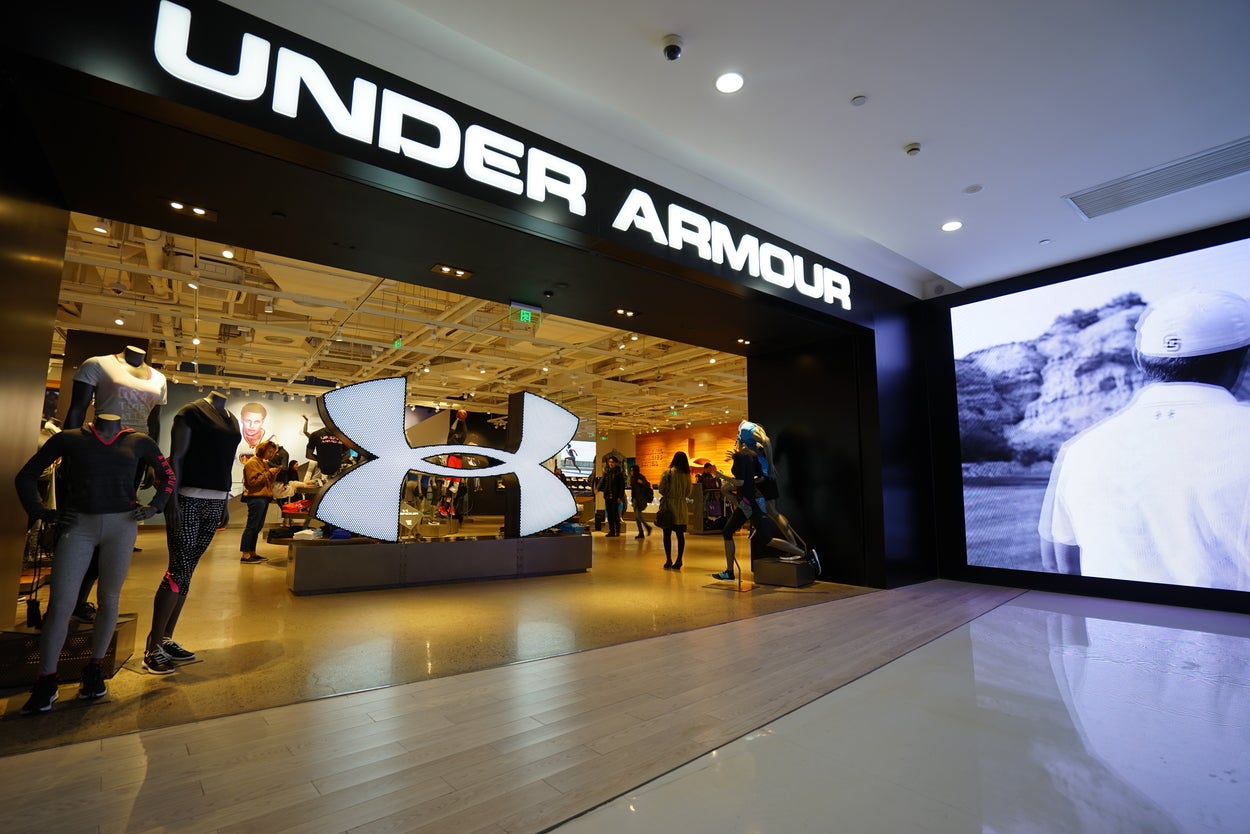 Despite COVID-19 continuing to have a devastating impact on the global clothing & footwear sector, Under Armour has successfully bounced back during Q3 FY2020, with sales rising by $3.6m to $1.4bn. Growth was driven by its sportswear specialism, which has retained significant demand among shoppers during the pandemic, as many have placed greater importance on health and wellbeing. The retailer's widely acclaimed Sportsmask protective face covering aided its accessories division in achieving the strongest revenue growth of 22.8%, while footwear also considerably outperformed, since its innovative footwear designs have been a notable focus for the business during the year. However, clothing proved to be less resilient, likely due to the subsector's less distinct and stylised appearance struggling to attract shopper's interest. Increased discounting during Q3 FY2020 also led Under Armour's gross margin to fall by 0.4ppts to 47.9%, so the retailer must strive to increase full price sales during the festive period to regain greater profitability.
While North America is Under Armour's core market, accounting for two thirds of group sales, the severity of the pandemic in this region has continued to dent the retailer's performance, with revenue falling by 5.3% during Q3 FY2020. This trend can be expected to remain for the foreseeable future, as the number of COVID-19 cases in the US continues to escalate, leading shoppers to remain cautious about visiting physical stores. However, its international business has managed to rebound more effectively, particularly in EMEA, where many countries have recovered from the pandemic more successfully than the US. The retailer has also had a marked focus on this territory over the past couple of years, having opened new headquarters in Amsterdam in 2019, as well as a new warehouse in the UK to allow it to provide a more convenient service following Brexit. Under Armour should apply its learnings from its smaller, faster recovering markets to its US proposition, to enable it to bounce back with more vigour next year.
A considerable focus on its online proposition has been extremely advantageous for Under Armour, with strong digital growth driving its direct-to-consumer revenue to increase by 17%. Its fast and convenient delivery options will have been particularly desirable while shoppers resisted visiting shops, and detailed product descriptions and fit guides will have given shoppers more confidence to make purchases via the channel. Lower spend thresholds for free delivery should be introduced to encourage shoppers to make more frequent purchases, while greater transparency about manufacturing processes on product pages will drive appeal among sustainability-conscious consumers. Though the sale of its MyFitnessPal platform may have a negative impact on its consumer engagement, it will allow Under Armour to invest more significantly in its other digital channels which already have huge followings, as its home workout videos via Instagram and running challenges through MapMyRun have previously helped it in gaining visibility.