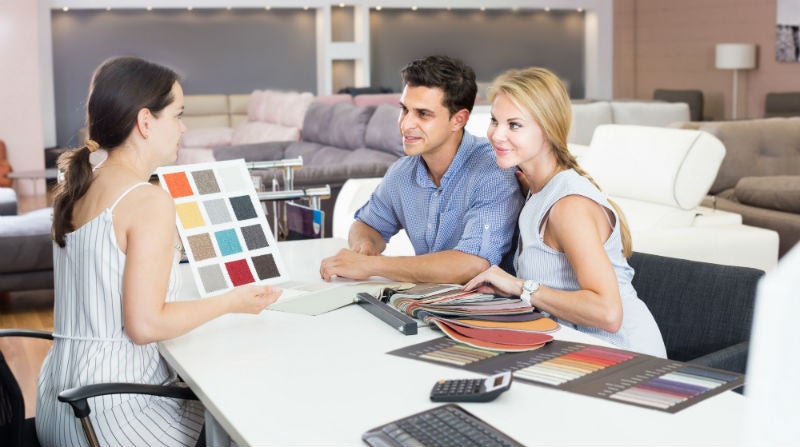 The upholstery industry's prospects in 2020 have become more challenging as concerns about the coronavirus cause footfall to decline sharply. The lag between ordering and revenue recognition, however, means we will not see its full extent until after peak pandemic has passed.
The initial concerns surrounding the coronavirus' impact on the UK furniture and upholstery market focused on supply, but four weeks on, these have now pivoted to demand, with sharp declines in footfall and spend being prioritised elsewhere set to dent the sector deeper into 2020. Customers spending more time at home and on their sofas may encourage some to consider buying new upholstery, but the greater fears over job security and incomes being cut back will more than counterbalance these desires. The next 12 weeks will be especially lean for upholstery retailers, with the specialists having to lean on their reserves to get through.
Both DFS and ScS have announced positive starts to 2020, with DFS saying that initial trading was satisfactory and ScS' like-for-like orders were 3.3% up for the seven weeks to 14 March 2020, as improving confidence released pent up demand. However, DFS, ScS and other furniture specialists are now seeing the coronavirus impact on footfall as shoppers stop non-essential shopping trips and prioritise purchasing food, laptops, freezers and home office furniture as they start to self-isolate.
With revenue recognition lagging behind orders by between eight to ten weeks, the upholstery specialists that also experienced greater orders in January and February should be in decent shape until mid-May.
The true impact of the coronavirus on the sector will, however, be felt over the pivotal Easter and Mayday period, with footfall highly unlikely to have recovered by this point. ScS stated in its 2015 IPO that 22% of its sales occurred in the bank holiday sales periods and with many upholstery specialists going up against strong comparatives, very sharp declines in sales can be expected from mid-May onwards as these lower orders filter through to the topline. The worst of the pandemic may be over by this point but few retailers in this sector will be a picture of health.
Upholstery's low online penetration, as many customers wanting to test the product in store prior to purchasing, will further impact the sector as it is harder for spend to be transferred online, with many furniture retailers focusing on showcasing their products for pre-purchase research. 6.1% of ScS' sales were online at its latest interim results and, while DFS was higher at 18.6%, a significant proportion of this would be from shoppers that tested in store but bought remotely.
While no upholstery retailer has said they plan to close any stores in the short term, retailers elsewhere are starting to do so with the Atlanta, US-based furniture retailer Havertys closing its 121 stores for two weeks from 18 March 2020, while the regional New England chain Jordans has also followed suit. With Selfridges also temporalily shutting, it may be a matter of time before the low footfall encourages specialists to do the same.