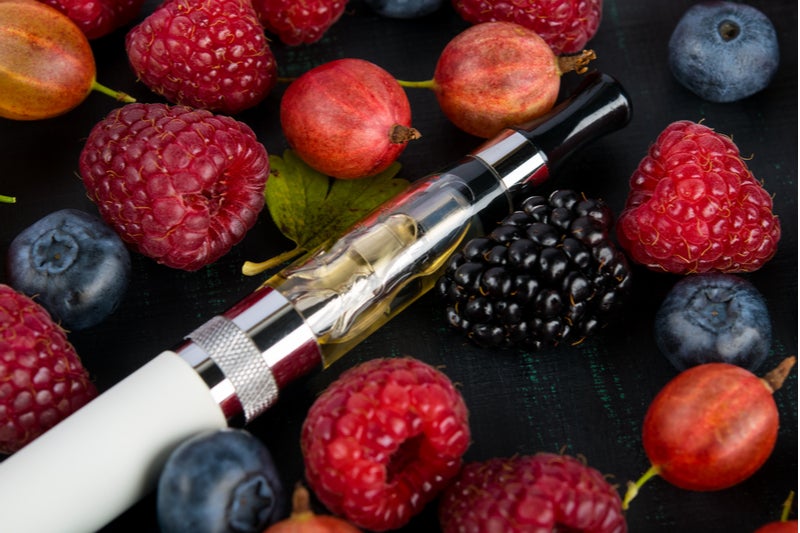 Eighteen deaths in the US have been associated with e-cigarettes, while a mysterious outbreak of pulmonary illness, also associated with vaping, has caused problems for many consumers around the world.  
The US health authorities have said the Food and Drug Administration is currently studying a plan that would see all non-tobacco products taken off the market. 
The effect of the ban is likely to push lower-income consumers towards the non-premium cigarette brands. While this expected increase in sales will benefit leading tobacco makers, from a public health perspective it could easily create more problems than it solves. 
US regulators have already put in motion several restrictions on e-cigarettes and health officials have said a surge in popularity among young people for vaping may also be putting a generation at risk of nicotine addiction.
For consumers, a ban would limit the range of products available on the legal market. Also, if e-cigarettes are merely taxed more, the flow of tax revenues from conventional products is likely to slow considerably.
Traditional cigarettes have experienced an average price increase of 46% since 2013, and while some of this increase is down to higher taxes, tobacco companies have increased prices for leading products, suggesting demand remains strong. 
Thus, a further increase in taxes for those kinds of products would not have a significant impact on demand, because addiction has to be taken into consideration as well as price.
Higher taxes are likely to have an impact on consumers with little spending power, reducing their ability to buy cigarettes or e-cigarettes. In response, big tobacco companies are producing cheaper cigarettes, at a relatively lower price than 'premium' cigarettes.
Both Altria and British American Tobacco have created premium and non-premium brands. Prices for non-premium brands are decreasing in a practice known as price shifting. Through this technique, big tobacco can attract wealthy, and not so wealthy, customers to spend on their products, thereby boosting revenues.
This technique allows leading cigarette manufacturers to attract a big portion of the market, which for the most part consists of lower-income smokers by buying non-premium brands. Such consumers drive demand for non-premium cigarettes and alternative tobacco products as well.