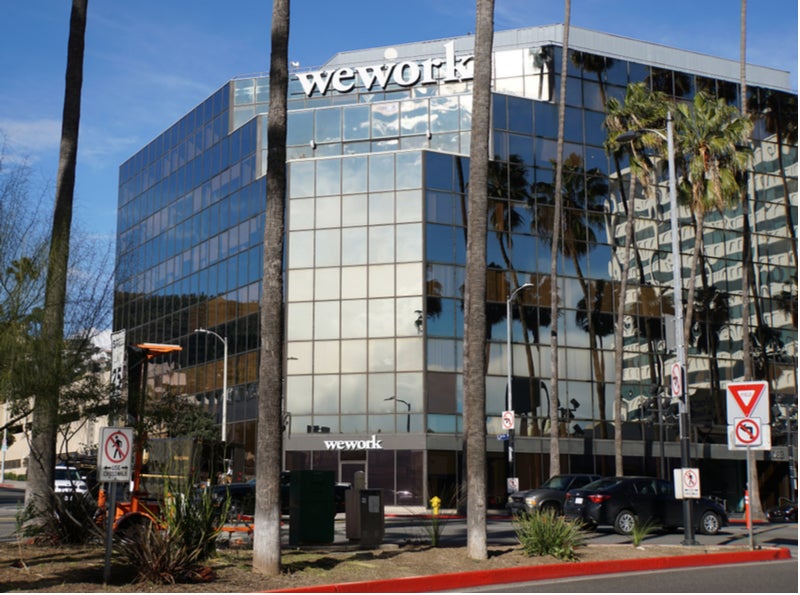 New York-based WeWork Companies is considering how to gain control of its Indian franchise, but even if this went ahead, it may not be enough to solve its financial problems.
Valued at $47 billion, the co-working space company saw its revenues double last year, but its losses did similarly, leaving the firm with a net loss of $1.9 billion.
To revert that, senior management is planning to acquire majority control of the India franchise, WeWork India, which includes 20 shared locations around the country.
WeWork outlook 2019
The deal, valued at $1.9 billion, part in cash and part in stock, would see WeWork own 70% of the franchise in what is the company's fastest growing market. Should the deal go through, WeWork would be their own landlord in a project that currently represents 35,000 office seats and will reach 90,000 seats by March 2020.
This move will boost company finances since office space demand is estimated to keep growing in the next few years in India.
But the move may not be enough for WeWork to book profits as increasing the number of office seats will not necessarily improve annual results as average revenue, per physical members, has dropped 7.25% in the last two years.
Uncertainty about profits in the short-term
Ploughing money into India at this point is unlikely to solve the short-term issues the company faces. The firm is spreading itself thinly in an effort to expand quickly.
The company is determined to expand the business into other markets, such as housing in the form of WeLive and education under the WeGrow name.
However, both of these initiatives still have not managed to overtake the co-working leasing part of the business, particularly as rival IWG possesses both more members and more real state.
WeWork founder, Adam Neumann, has declared several times that cash is holding the business back. Nonetheless, the company was only able to secure $2 billion of the $16 billion that was expected from its main investor, the Softbank Group.
Recently, the WeWork launched Ark, a new real estate investment fund to buy commercial properties, in addition to the ones that its founder has sold to the newly formed fund.
Ark is supposed to operate separately from We Work, but it is controlled by the executive team of WeWork, which represent a conflict of interest that could complicate how the company functions, especially as Ark is funded mainly by external investors.
Clearly, this start-up has too many financial issues to figure out before it can be considered trustworthy as it faces an IPO, expected in the near future.