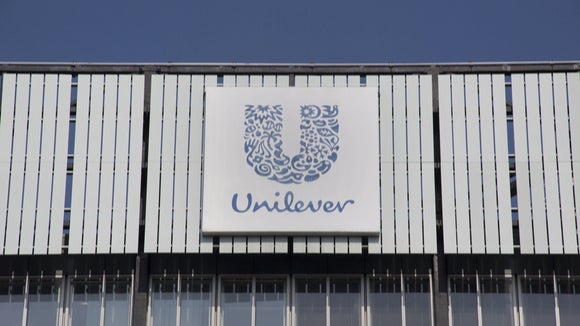 Unilever CEO Alan Jope has called out brands for communicating false purpose, or "woke-washing", which he described as "infecting" the advertising industry and "polluting" real brand purpose.
The term woke-washing was coined to refer to brands adopting issues of social justice as a marketing strategy without incorporating the same values and beliefs within the organisation.
Cynical marketing ploy?
The consequences of woke-washing are that consumers buy into what they believe to be socially conscious brands and products on the assumption that the parent company is equally invested when, in fact, this is not the case. This could lead to a loss of consumer trust and even inhibit sustainable development in the future.
While Jope stopped short of naming specific brands, a recent example of woke-washing in the media is Marks & Spencer's 'LGBT' (lettuce, guacamole, bacon and tomato) sandwich. In this case, the debate is whether the campaign truly reflected the ethics of tolerance and inclusion of the organisation involved.
Although funds were donated to an LGBT charity in the M&S example, it is seen as controversial in light of instances such as the company opening stores in Saudi Arabia where there is high intolerance of homosexuality.
Numerous other brands from Pepsi and Burger King to Gillette have attracted scrutiny in recent months over their campaigns. Gillette's campaign against 'toxic masculinity' drew accusations they were jumping from one male stereotype to another without actually changing any of their own ways of working.
According to GlobalData's Q3 2018 survey, 43% of global consumers are often/always influenced by how socially-responsible a product is when deciding which food products to purchase. This figure rises to 49% for beauty and grooming products and 53% for household care products so it is easy to see why brands are keen to outwardly align themselves with these views.
In recent history, the term 'greenwashing' found its way into discussions from the 1980s onwards when brands started to present themselves as guardians for the environment. However, this alignment on environmental issues has now evolved with many companies urging consumers to change their behaviour, often asking them to take environmental action beyond their purchasing decisions. Such as when companies recommend greater use of refillables and recycling, for example. These campaigns are much less easily criticized as a result.
Propaganda in the media
The current difference with woke-washing is that it is not clear where companies draw the line between words and deeds, which can lead to assumptions that marketing campaigns that promote a level of brand activism are just political smoke-screens that detract consumers from what's going on behind the scenes.
Nine years ago, Unilever launched its Sustainable Living Plan (USLP) which builds on the century-old commitment it has to running a responsible business. On its website, Jope is quoted as saying: "It is not about putting purpose ahead of profits, it is purpose that drives profits."
Speaking as the head of an organisation that openly states "together we can change the way the world does business", it is clear to see why Jope would want to protect consumer trust in fast-moving consumer goods products and advertising.