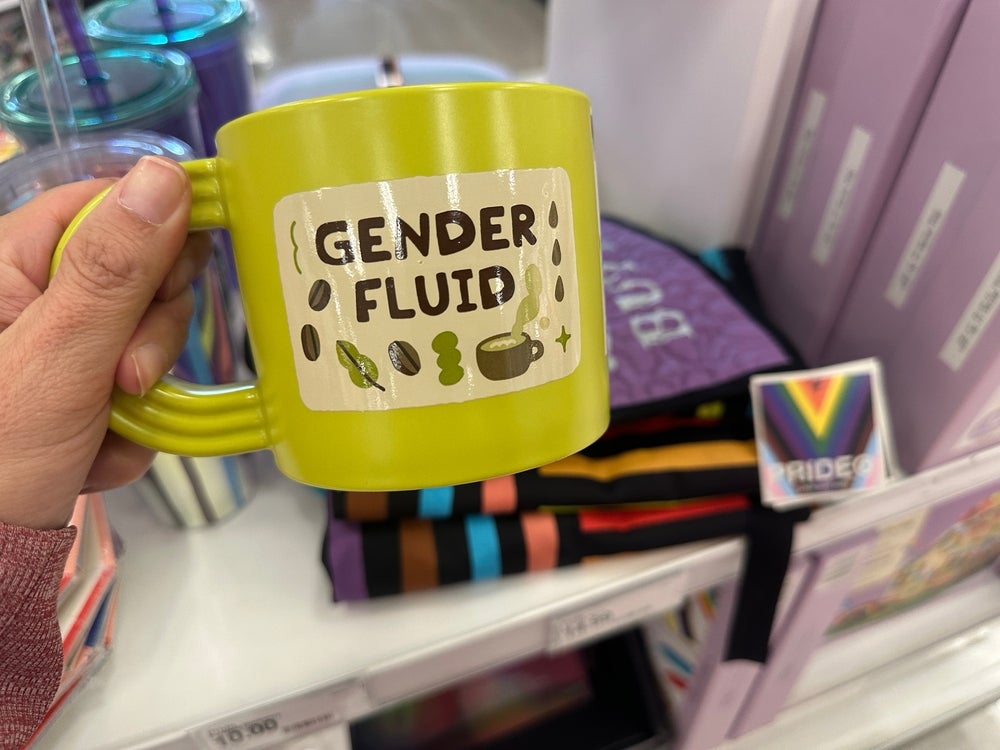 Minneapolis-based retailer, Target, announced on Tuesday that it would be removing certain products related to Pride Month from its stores, following backlash from customers that has made employees feel unsafe.
This decision has made Target the latest company to be embroiled in the ongoing culture wars in the US, as reported by the Wall Street Journal.
For more than a decade, Target has been offering a selection of Pride Month-themed clothing, décor and other items, often adorned with rainbow symbols, to celebrate the LGBTQIA+ community during the early summer festivities. While the company has faced criticism in the past for this collection, the negative response has recently escalated, particularly in the past few days, according to a spokeswoman.
The spokeswoman stated: "Since introducing this year's collection, we've experienced threats impacting our team members' sense of safety and well-being while at work." Incidents have included instances where individuals have confronted store employees, knocked down Pride merchandise displays and posted threatening messages on social media along with videos taken inside the stores.
Target's response to the backlash
Despite the controversy, the spokeswoman confirmed that Target will continue to sell Pride-related items in its stores; however, it will remove certain items that have been at the centre of the most confrontational behaviour in recent days.
The company is currently evaluating which items will be taken off the shelves.
One particular product that drew criticism on social media was a transgender-friendly swimsuit, which some online commenters mistakenly believed was designed for children. Target clarified that the swimsuit is available only in adult sizes.
Prior measures taken by target
A few days ago, Target had already made adjustments in response to concerns raised by its employees. In several Southern states, the retailer relocated its Pride collection section away from the front of the stores.
Fox News previously reported this merchandise change in selected Southern stores.
This decision was made both to address safety concerns expressed by store workers and to utilise the high-traffic area to promote swimwear as temperatures rose.
Target now joins the growing list of companies, including Walt Disney and Anheuser-Busch InBev, that have become entangled in the increasingly heated partisan culture wars, often revolving around LGBTQIA+ rights.
Earlier this year, Bud Light faced a boycott after collaborating with a transgender influencer, prompting Anheuser-Busch to place two marketing executives on leave in response.
Similarly, during Women's History Month, a marketing executive at Molson Coors Beverage faced social media attacks from conservative commentators due to a satirical advertisement the company ran.
Target acknowledged that its decision may disappoint some people but reiterated its longstanding commitment to the LGBTQIA+ community, stating, "We stand firm in that, but the reality is that the safety situation has become untenable."