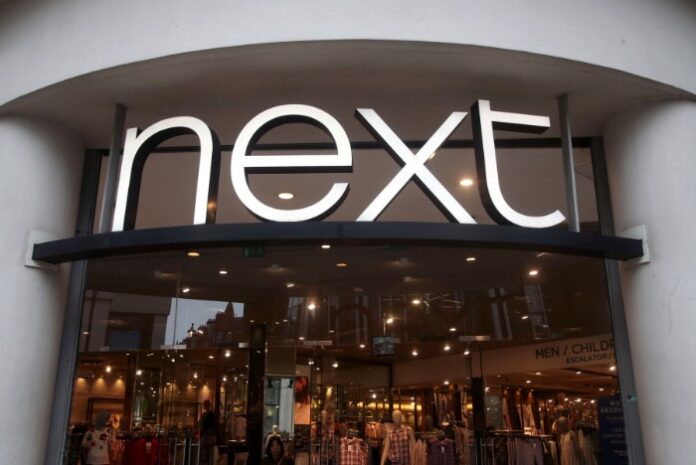 UK fashion retailer Next has raised its 2021 profit forecast from £700m to £720m following its most recent sales forecast which "smashed expectations".
This is the second time this year the retailer has increased its profit forecast, having raised it by £30m previously in April.
This recent news caused Next shares to rise by 2% this morning, marking the retailer as the "top riser on the FTSE 100."
Successful sales forecast despite lockdown
In the 13 weeks to 1 May, Next secured a sales forecast of £75m while online sales jumped by 63%, making Next UK's biggest internet clothing retailer, beating rivals including Boohoo and Asos.
However, this forecast is still down by 1.5% compared with 2019, although experts had expected it to drop by 10%. Sales also fell by 0.6% during England's third national Covid-19 lockdown.
Next said that during this period its offerings such as homeware, third-party brands and childrenswear made up for lost sales. Comfortable clothes and loungewear also made significant sales figures.
Surge in sales as shops reopened
Since non-essential retail was allowed to be reopened last month, Next has seen a 19% surge in sales, attributing this to consumers buying spring and summer clothes.
However, Next is not optimistic that this sale surge will continue. In a statement, the retailer said: "Evidence from last year suggests that this post-lockdown surge will be short-lived, and we expect sales to settle back down to our guidance levels within the next few weeks."
The retailer expects sales for the remainder of 2021 to be 3% higher than 2019. However, shop sales are expected to fall by 20% with online sales expected to rise by 24%
Shares for the retailer currently stand at around 8126p.
Next "best placed UK retailer for the digital era"
Stock market expert and HL Select UK Shares fund manager Steve Clayton said: "Forgive the pun, but this is a NEXTraordinary result, for Next has trounced expectations by a country mile.
"Sales were well ahead of consensus, but not for the reasons expected. Growth was pretty much entirely from the online business.
"Today's move in the share price is basically investors reckoning that Next will continue to push guidance up over the rest of the year.
"We hold Next on both of our HL Select UK funds because it is the best placed UK retailer for the digital era. It was earning most of its money online long before anyone said the word 'pandemic'.
"Management has a long track record of making the right calls and building the business for the future, well in advance. They generate cash hand over fist and reinvest to drive growth in a way that rivals can only dream of.
"Dividends have been on pause for a few quarters, but their return has surely been accelerated by this trading performance."
"The fall in the proportion of online shopping will only be temporary"
LiveArea EMEA digital marketing director Elliott Jacobs told Retail Insight Network that, though brick-and-mortar shopping has proven a success since reopening for Next, the future will be dominantly online.
Jacobs said: "Spurred on by the reopening of the high street, a surge in sales was always going to take place as consumers looked to release months of pent-up demand. But online spending still remains far higher than pre-lockdown levels, and a fall in the proportion of online shopping will only be temporary.
"The days of brick-and-mortar pureplay as a viable long-term retail strategy are gone. Next is now the biggest online clothing retailer, outrivalling the digitally-native likes of Asos and Boohoo, and this largely comes down to its digital prowess.
"Where other retailers were forced to make large-scale changes to adapt to changing consumer behaviour, Next already conducted half of its business online pre-pandemic. Add to this the £121m spent on system upgrades and warehouse improvements, and it's easy to see how the household stalwart has fared so well where others have failed.
"As we head towards the June 21st roadmap, many will be hopeful that a return to normal is in sight. But the pandemic forced a change in mindset where the right model moving forward, irrespective of sector, is to have a strong digital presence supported by select stores in defined regions.
"Rather than reverting to pre-pandemic retail, there is opportunity for brands to make high streets centres of experience and stand out in a sea of ubiquity."