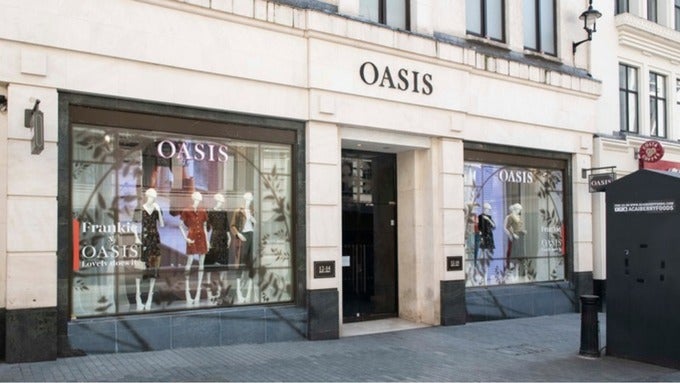 Oasis and Warehouse Group is closing stores permanently after administrators at Deloitte failed to secure a deal for the retailer.
The two brands have been sold to restructuring firm Hilco, which formerly owned HMV. The deal will include Oasis and Warehouse stock but not the stores or its concessions across UK outlets; 1,800 staff members have lost jobs as a result.
Administrators respond
Deloitte joint administrator Rob Harding said: "Covid-19 has presented extraordinary challenges, which have devastated the retail industry. It is with great sadness that we have to announce a sale of the business has not been possible and that we are announcing so many redundancies today.
"This is a very difficult time for the group's employees and other key stakeholders and we will do everything we can to support them through this."
What went wrong?
Oasis and Warehouse Group fell into administration at the start of April, causing 202 immediate job losses. Advisors were brought in from firm Deloitte to attempt to sell the group.
While the Covid-19 coronavirus pandemic is partly to blame for the business' collapse, the business was already struggling due to a reduced footfall on the high street, high rent prices, and problems with securing access to credit lines. However, the retailer had seen no major loss in its run-up to administration, even making an £11.5m EBITDA in the 53 weeks leading to March 2019, signifying that the pandemic lockdown is what pushed the company over the edge.
Another reason for the company's collapse is due to its ineffective use of technology, with its online offerings demonstrating an inability to adapt to more 'impressive' e-commerce.
According to news source Retail Gazette, retail tech-firm Meepl vice-president Rene Stampfl said: "Covid-19 is hitting those retailers the hardest that did not invest in expanding their online sales channels.
"With the government shutting down non-essential stores, to which retail stores belong, revenues from bricks & mortar stores remain completely off. Paired with high fixed costs, this is a toxic mix."